F2 driver banned over penalty points; fine for paddock fight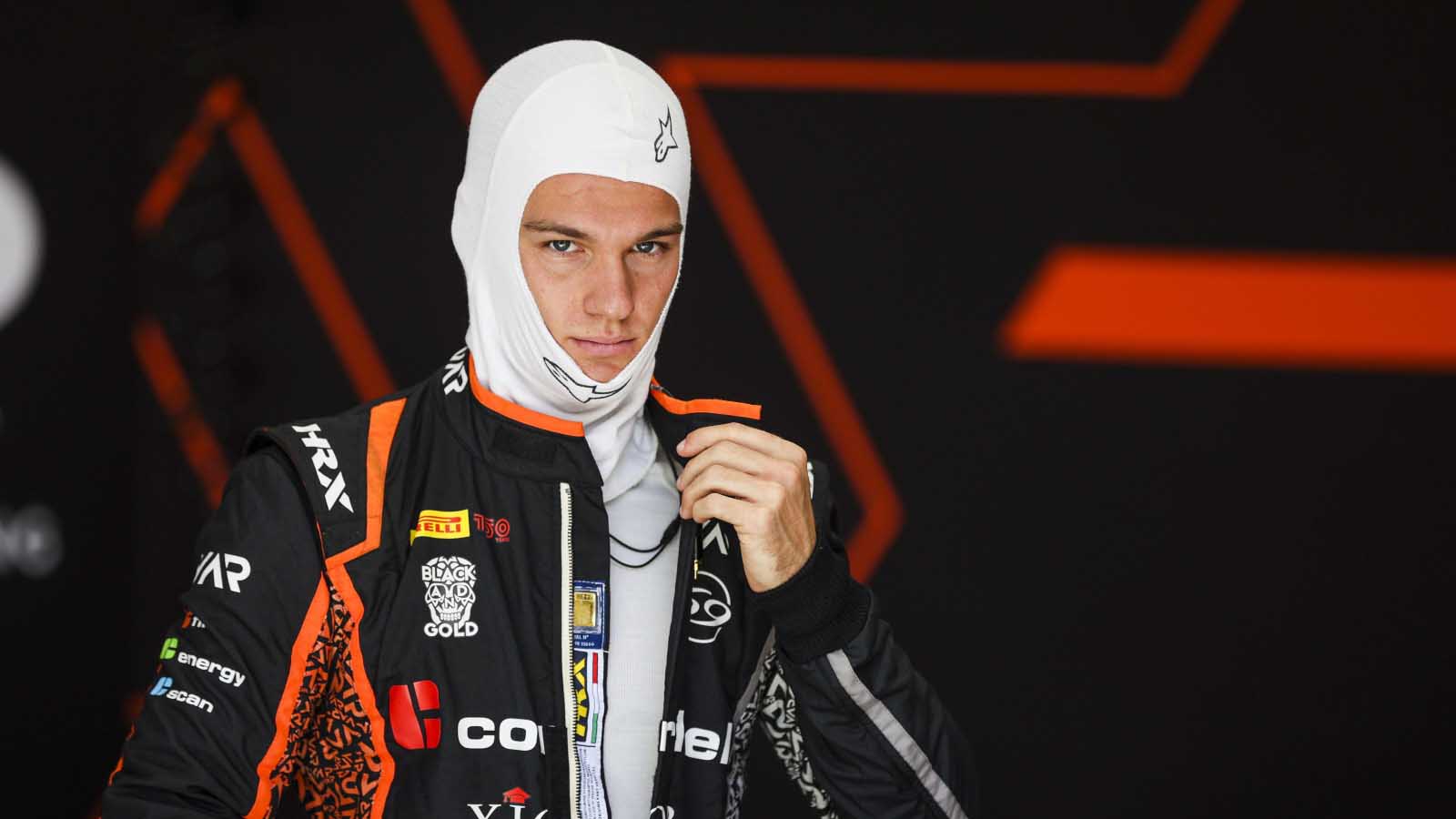 Formula 2 driver Amaury Cordeel has been banned from the next round of the series at Silverstone after accruing 12 penalty points on his licence.
The Van Amersfoort Racing driver has gained penalty points for a variety of reasons, including ignoring track limits repeatedly at Imola and failing to respect yellow and red flags in Jeddah – a weekend that gave him four points on his licence alone – as well as failing to complete the formation lap in grid order in Barcelona last month.
His various offences had combined to give him 11 penalty points heading into the weekend in Baku and he notched the point that triggered his race ban after colliding with Olli Caldwell in Sunday's feature race.
The FIA's ruling on the collision read: "Having considered the matter extensively, the Stewards determined Car 14 [Caldwell] was behind Car 25 [Cordeel] between Turns 3 and 4.
"Car 14 chose an outside line and was alongside Car 25 on the straight approaching Turn 4. Car 25 was focused on the cars ahead and did not see Car 14 on his left.
"Car 25 moved across to the left, making contact with Car 14 and forcing them both into the wall. Both cars retired. Car 25 was deemed to be wholly at fault for causing the collision."
Cordeel will miss Formula 2's next race weekend at Silverstone as a result, becoming the first F2 driver to receive a race ban since Mahaveer Ranganathan in 2019.
LAP 12/29 ⚠️ SAFETY CAR

Bolukbasi and Nissany are in the wall!

Both drivers are out of the car and OK 👍#AzerbaijanGP #F2 pic.twitter.com/2VYdXIRTpX

— Formula 2 (@Formula2) June 12, 2022
Elsewhere, a €5,000 fine has been given to Charouz driver Cem Bolukbasi after his father was involved in a paddock altercation with Williams test driver Roy Nissany and his trainer in the paddock.
Nissany called Bolukbasi an "idiot" over team radio when the pair both retired after colliding with each other, and the war of words extended afterwards when Bolukbasi's father, Yavuz, confronted him in the DAMS team's tent in the paddock, leading to a "heated verbal exchange" between them, and Nissany's trainer Francesco Martinez got involved soon afterwards.
Bolukbasi snr has had his event credentials for Silverstone revoked as a result, while his son has a €5,000 fine to pay the FIA within the next 48 hours.
The FIA's statement on the altercation said: "Mr Bolukbasi admitted he lost his temper when he thought the driver of Car 16 [Nissany] made a derogatory comment about his son. At the DAMS tent, Mr Bolukbasi provoked a heated verbal exchange with the driver of Car 16.
"As the verbal exchange escalated, the trainer for Roy Nissany became involved and there was some pushing and physical contact between the father and the trainer (Francesco Martinez). No punches were exchanged and the unwanted guests were removed from the area. At no time will physical violence, nor the threat of such, be tolerated."
Red Bull junior driver Dennis Hauger won Sunday's feature race in Baku, with Brazilian talent Felipe Drugovich currently leading the championship.