Leclerc eats dirt, brings out the reds
Formula 1 woke up to rain showers in Austin, and with more predicted to fall throughout the day, it was looking like a difficult day was on the cards.
Force India described it as a "tad wet" which may have been a bit of an understatement.
Current conditions: a tad wet.#USGP #AmericasCup pic.twitter.com/5K6et5oqQH

— Racing Point Force India F1 (@ForceIndiaF1) October 19, 2018
Carlos Sainz checked on the conditions – still wet was the verdict.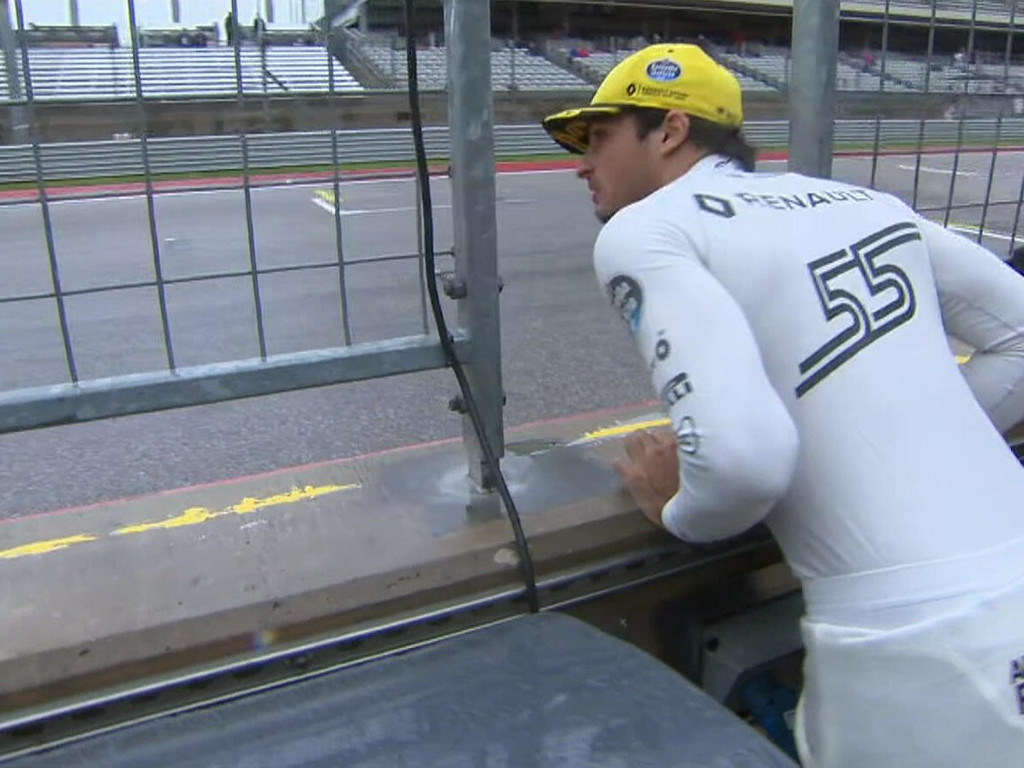 Lando Norris, in the McLaren in place of Stoffel Vandoorne, splashed his way around the COTA.
more like Circuit of the Amwatercas am I right pic.twitter.com/CLG3FtRouE

— iGP Manager (@iGPManager) October 19, 2018
Ferrari arrived at the track with a revamped floor and other parts but conceded that the conditions weren't playing in their favour. Kimi Raikkonen had the new floor bolted to his SF71H while Sebastian Vettel had the old design.
These weather conditions are not ideal for aero testing .. 😕 #USGP #FP1 pic.twitter.com/s3RZR0Q3HH

— Scuderia Ferrari (@ScuderiaFerrari) October 19, 2018
Seal Galeal stepped into the KFC-backed Toro Rosso for FP1, replacing Brendon Hartley for the session.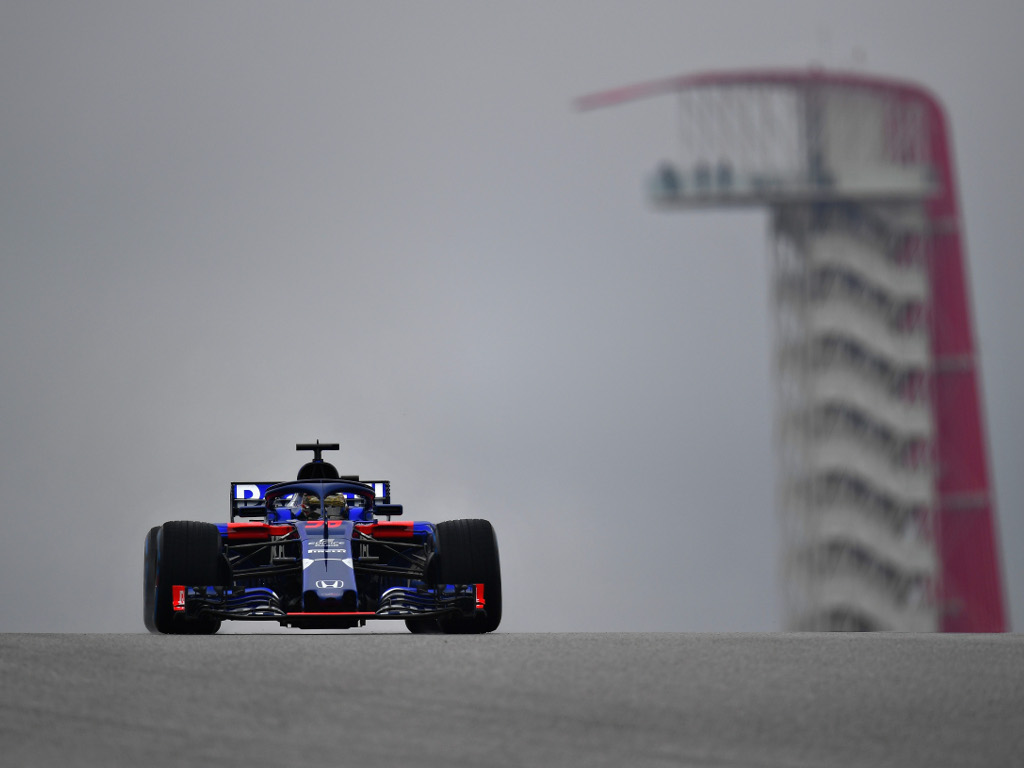 Red Bull got the timesheets going with a 1:50.6 for Max Verstappen and Daniel Ricciardo eight tenths down on that.
I've had worse views on the way up a staircase #USGP 🇺🇸 pic.twitter.com/1pamqWI1du

— Sean Kelly (@virtualstatman) October 19, 2018
Charles Leclerc brought out the red flags as he spun off the track and brought buckets of gravel back onto it as he returned to the action.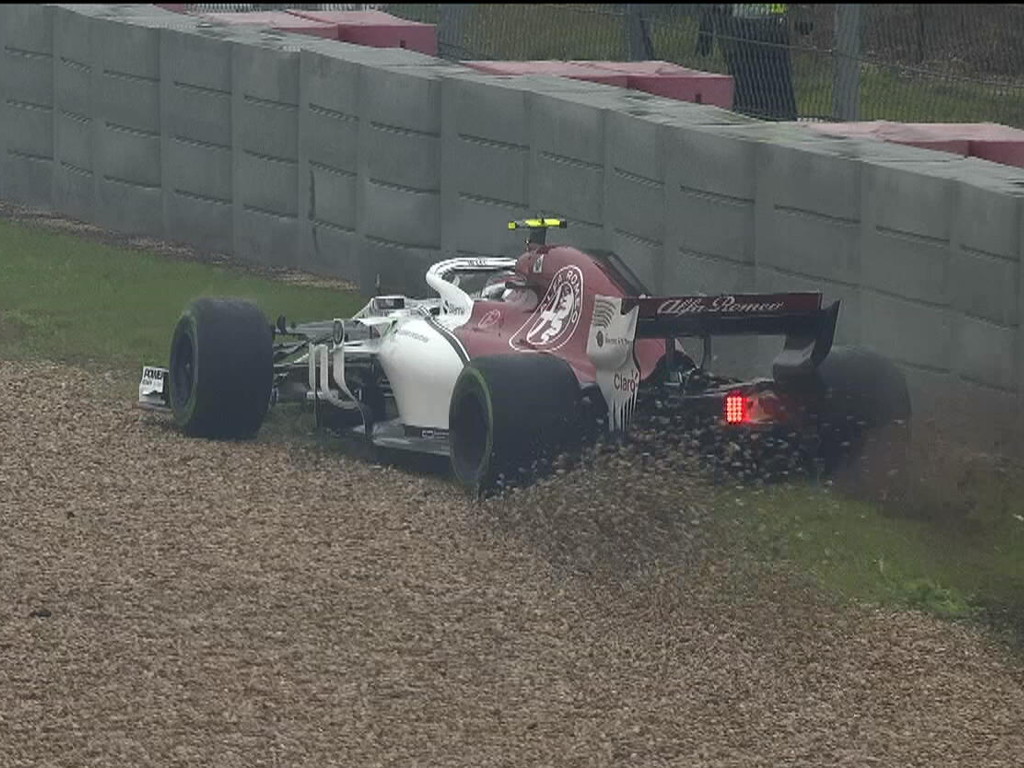 Lewis Hamilton set the pace in FP1 with a 1:47.502. He finished ahead of Valtteri Bottas and Verstappen.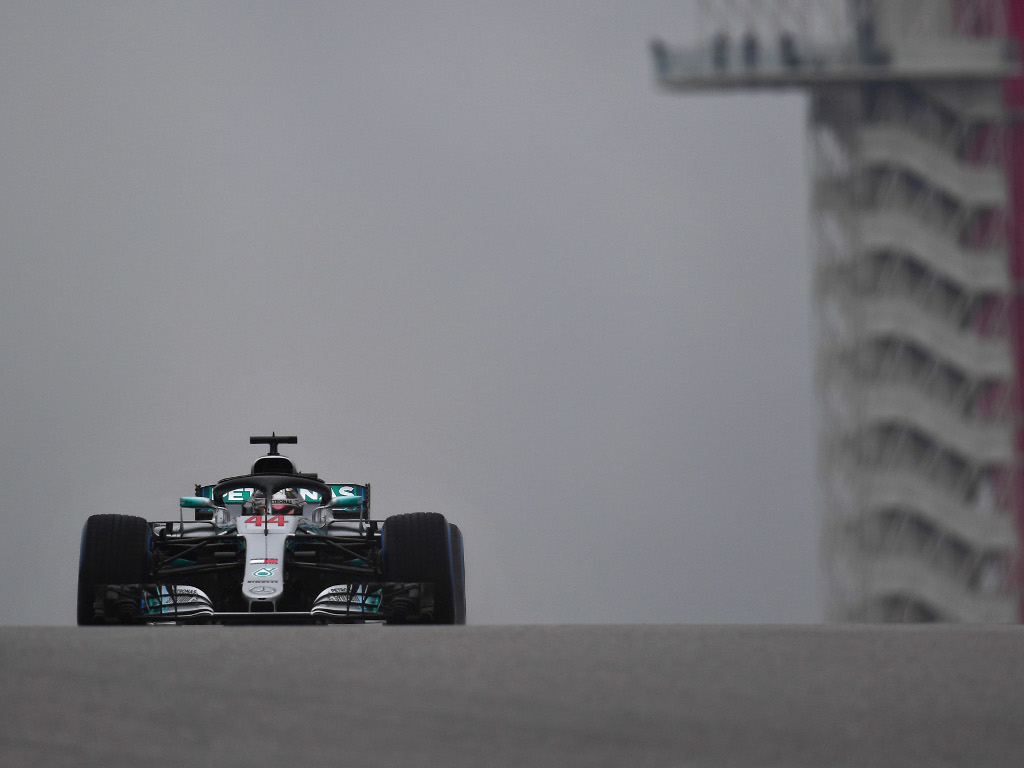 During the break between FP1 and FP2, along came this message from the stewards…
Oh, Sebastian… #F1 pic.twitter.com/Xgku2WjCw8

— Planet F1 (@Planet_F1) October 19, 2018
Just as we looked set for a bit of dry running at the start of the FP2…cue another big rain shower.
It's tipping it down in Austin 😮 #USGP 🇺🇸 #F1 pic.twitter.com/O150N2n4oJ

— Formula 1 (@F1) October 19, 2018
Nobody was going anywhere in a hurry and, with Red Bull kicking off a karaoke party, why would you?
Drinks were supplied by Lando Norris…
Lando Norris: McLaren reserve driver and Fernando Alonso's personal waiter #F1 pic.twitter.com/ILDdsnOQ3n

— Planet F1 (@Planet_F1) October 19, 2018
Then finally, with half of the session gone and the rain relenting somewhat, actual Formula 1 cars were seen on track.
With 20 minutes remaining, Kimi Raikkonen was the only one of the front-runners at that point to brave the conditions.
#Kimi7 is back, P1 #USGP #FP2 pic.twitter.com/L3uaAzNb0C

— Scuderia Ferrari (@ScuderiaFerrari) October 19, 2018
But, even with very limited running, it was the usual suspect in top spot come the checkered flag.
FP2 CLASSIFICATION: Hamilton tops a rain-drenched session #USGP 🇺🇸 #F1 pic.twitter.com/i4Gyg6ZJJr

— Formula 1 (@F1) October 19, 2018
Follow all the action from the United States Grand Prix with the PlanetF1 race hub.