Mercedes' new Kimi takes another step up the ladder towards F1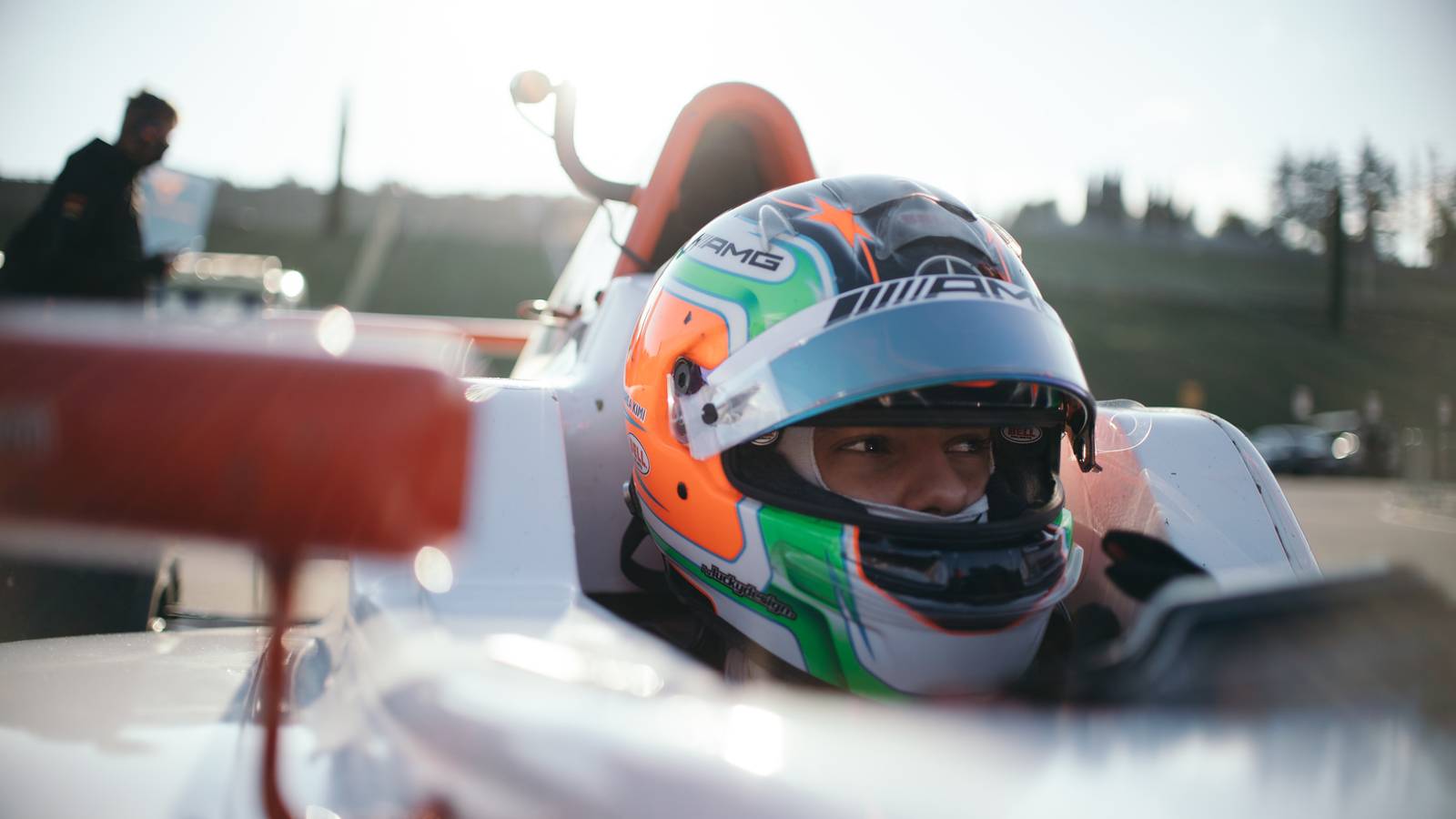 Andrea Kimi Antonelli is grateful for the continued support of Toto Wolff after taking a significant step on the road towards Formula 1.
The Italian, who only turned 16 in August, has long been touted as a future racing star and joined the Mercedes junior programme in April 2019.
Since 2015 he has been winning karting championships and now in cars, has just captured the ADAC Formula 4 title for Prema Racing with nine wins out of 15, 47 points ahead of his nearest rival even though he missed one of the six weekends of the campaign.
He is also set to clinch the Italian Formula 4 Championship, well clear with one three-race round remaining.
The target for 2023, you would imagine, will be Formula 3 as Antonelli continues along the career path towards F1 – where in a few years' time, perhaps even while still a teenager, Mercedes motorsport boss Wolff may be seeking an opportunity for him.
"I receive a message from Toto Wolff after every race weekend," said Antonelli, who wrapped up his ADAC F4 title at the Nurburgring, quoted by Speedweek.
"He is very interested in my performance and regularly congratulates me on my successes. It's great to be in contact with him."
Bologna-born Antonelli, who was born the year before his namesake Kimi Raikkonen first joined Ferrari, will only know of Ayrton Senna through stories, books and video footage, but nevertheless has adopted the three-time Formula 1 World Champion as a hero.
"Unfortunately, I was never able to see him live, but the fascination around Senna grabbed me when I saw a report about him in front of the TV as a little boy," explained Antonelli.
"Since then, he has been my source of inspiration and I watch a lot of videos and onboard recordings."
He knows what he's doing. 😉 A perfect weekend for our Junior Driver Andrea Kimi Antonelli in ADAC F4!

Three races. Three wins for the Italian. 🏆🏆🏆 pic.twitter.com/nx9avKJkXB

— Mercedes-AMG PETRONAS F1 Team (@MercedesAMGF1) May 18, 2022
Is Andrea Kimi Antonelli the great future hope for Mercedes?
It is way too early to build up a 16-year-old as the next F1 superstar, but it is not difficult to see the high regard in which Antonelli is held.
We first reported on him here at PlanetF1 when he became FIA European Karting Champion in his class in September 2020 – and he was described as "a phenomenon" by Mercedes' driver development adviser Gwen Lagrue.
He was also among the group of Mercedes junior drivers who attended the studio launch of the W13 car in February this year, when some were invited by the Sky F1 presentation team to ask questions of Lewis Hamilton and George Russell.
But perhaps the most significant pointer to Antonelli's potential was an interview Wolff gave to the Italian edition of Motorsport.com in May 2021 when he was quizzed about his own future.
Asked by the interviewer if "one day we will sit together at a kart track and watch the young talent rise to the top", Wolff replied: "We will watch Andrea Kimi Antonelli rise to Formula 1 and win races."
Antonelli only celebrated his 16th birthday a couple of months ago, but don't forget Max Verstappen was a mere 17 years and three days when he made his F1 race weekend debut.
The rules have been changed since then, of course – you have to be 18 to qualify for a Super Licence now – but a second Kimi could find himself in Formula 1 only a handful of years after the first one bade farewell.
Read more: Lewis Hamilton reveals the one thing he changed in F1 and 'should have copyrighted'