Andrea Stella has heard Ferrari 'very happy' with 2023 challenger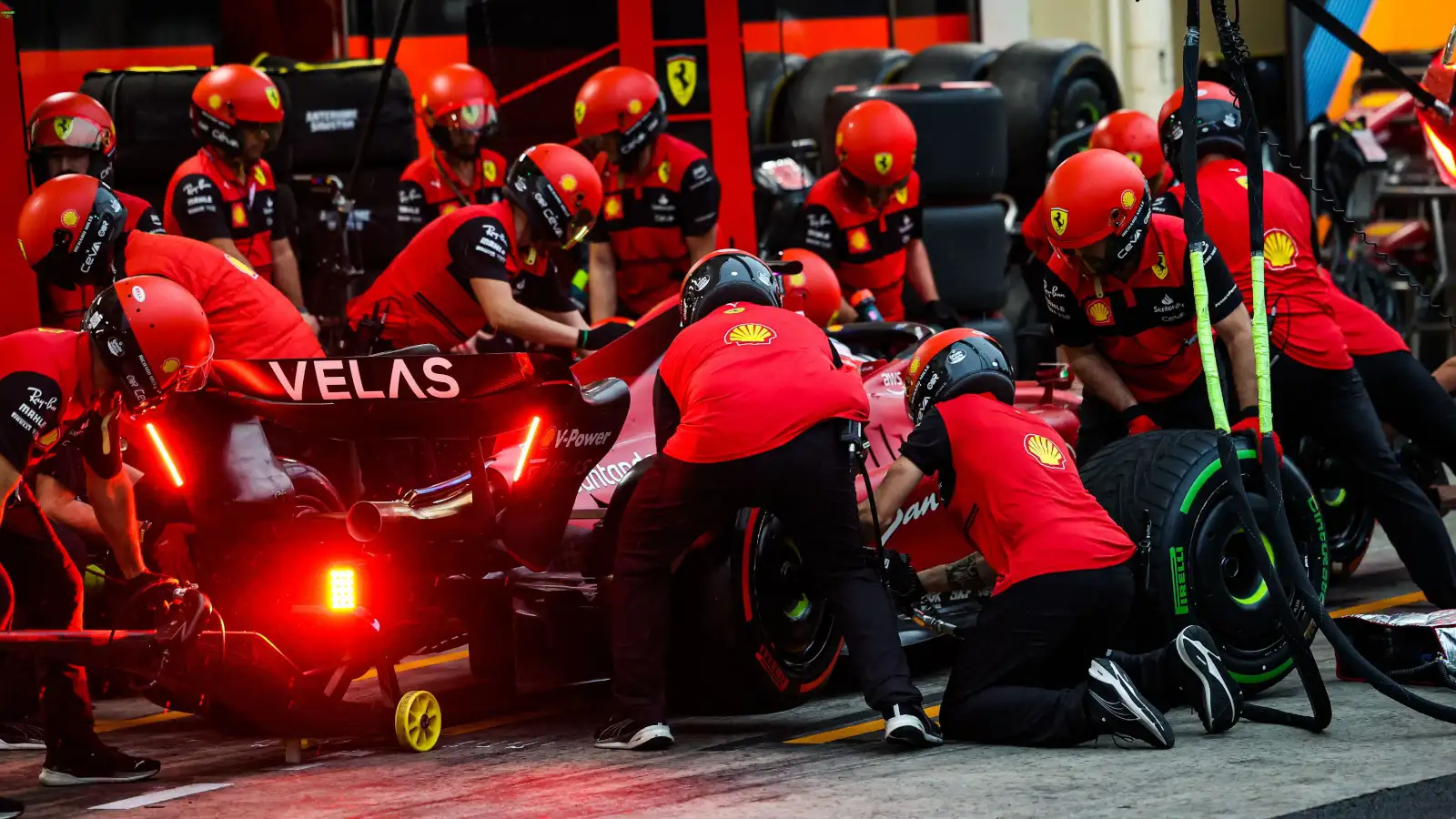 McLaren team principal Andrea Stella believes his former colleagues at Ferrari are "very happy" with how their 2023 car is progressing.
Stella worked for the Scuderia for 15 years as an engineer for Michael Schumacher and Kimi Raikkonen, latterly spending five seasons with Fernando Alonso as race engineer before leaving with the Spaniard to move to McLaren in 2015 to continue his partnership with him.
Having now worked his way up to the top job at McLaren, Ferrari will be in Stella's sights as a target to compete against in the future – though he acknowledged that this may not be the case immediately next season.
From what he has heard, in fact, he feels the team at Maranello are confident with what they have produced so far with their 2023 challenger, which they hope will build on the speed of the F1-75 before it.
"The teams to beat in the next F1 season are Ferrari, Red Bull and Mercedes, which are currently competing in a different category from ours," Stella said while being honoured for his achievements in motorsport at a ceremony in his hometown of Orvieto, as quoted by La Gazzetta dello Sport in Italy.
"I expect a big reaction from Mercedes, even though I know that at Ferrari they are very happy with the new car and so they will certainly have a competitive start."
Stella took over from Andreas Seidl as McLaren team principal after the latter departed for Sauber to become their new chief executive earlier in the month, with Stella earning a promotion from his role as racing director.
McLaren fell away from contention in the Constructors' Championship as the season progressed in 2022, losing a sizeable lead to Alpine and eventually being overhauled for fourth place come the end of the year.
He remains realistic about the task which lays ahead for Lando Norris and rookie Oscar Piastri, but wants to have the fundamental starting point of a quick car come pre-season testing in Bahrain in February.
"I still expect a difficult start, but I am optimistic for the second half of the season," Stella said.
"The most important goal is to make a fast car. We need to make up a second, a second and a half on the others."
Read more: Which team has the most experienced driver line-up in F1 2023?