Seidl accepts the 'reality' of big threat from Ferrari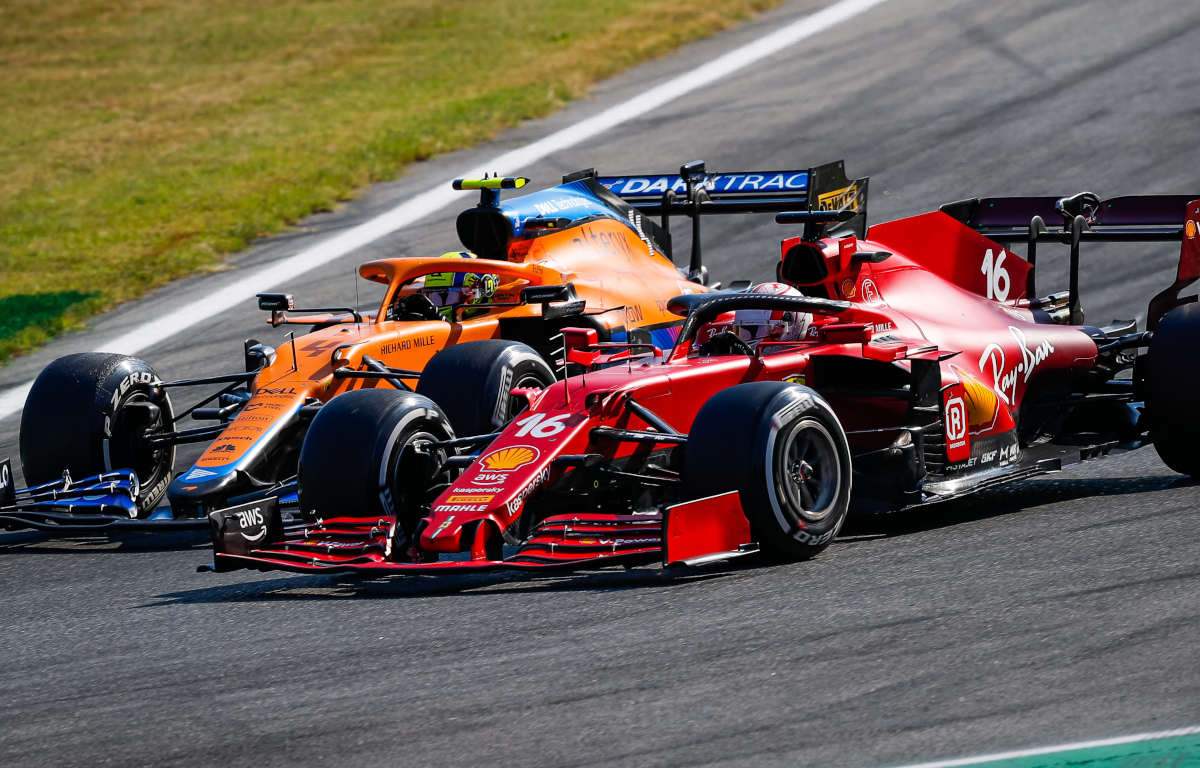 Andreas Seidl has acknowledged Ferrari are delivering a challenge to McLaren for P3 in the Constructors' Championship that may prove irresistible.
The reason is the upgraded power unit the Scuderia have rolled out over the last few races which has produced an apparent enhancement in their performance.
McLaren hit the heights when they finished first and second in Ferrari's home race, the Italian Grand Prix, and could also have won the next at Sochi until Lando Norris was caught out by a late rain shower.
But the pendulum has swung back Ferrari's way in Turkey and the United States, enabling them to reduce their points deficit to McLaren to just three and a half.
Team principal Seidl says there is little more McLaren can do development-wise and that their hopes of clinging on to the bronze medal depend largely on maximising what they can do, while hoping some of the remaining five circuits to visit suit their car better than the Ferrari.
"It's a reality they have made a good step forward with their package and probably also down to the upgrade they introduced on the power unit side," said Seidl, quoted by Motorsport Week, about Ferrari.
"That gave them a good advantage, especially in these last two races, compared to us. So that is the reality we are in.
"But at the same time, it is simply important to focus on ourselves. We know there are no more upgrades coming anymore on the car side, power-unit side for our package.
"We know there are tracks coming that will probably play a bit more to the strengths of our car, but there are tracks coming at the end of the season where we will struggle compared to Ferrari.
"So it's simply important we extract each weekend the maximum from the package as it is with clean races and then hopefully that's enough to battle them until the last lap in Abu Dhabi."
Austin was a similar scenario to Istanbul in that the finishing order for these teams was Ferrari-McLaren-Ferrari-McLaren each time, with Charles Leclerc heading the contingent in fourth place on both occasions.
Regarding the race in Texas, Seidl added: "I think we need to be absolutely happy with the outcome because I think we maximised everything possible for us, or even more. To be ahead of one Ferrari, while both Ferraris were clearly quicker than us all weekend, so that's a good achievement.
"It's something we wouldn't necessarily expect, accepting Ferrari were simply a lot quicker at the weekend than us.
"It was a well-handled race by the team, by both drivers and we achieved what was on the cards for us."
Planet F1 verdict
Ferrari vs McLaren is back
It has felt like we have had to wait a long time for it, but the battle between F1's most tenured teams is finally back.