Seidl: 'Artificial randomness' isn't F1
Andreas Seidl says that Formula 1 creating "artificial randomness" goes against what the sport is supposed to be.
The idea of reverse-grids, in particular, has gathered momentum in 2020, with Ross Brawn keen to introduce them in the near future.
McLaren team principal Seidl recently confirmed his opposition to the idea and has now doubled down on it, feeling that it would be "artificial" and that the sport can be made more entertaining with regulation changes alone.
"With everything that is planned from 2022 onwards. I'm very optimistic," he told Autosport.
"I'm hopeful that actually, we create over the years a field that is a lot closer together and a more level playing field.
"And also the new technical regulations should help. The racing on track and cars racing close to each other should help a lot to improve the show.
"That's the reason why I'm not a fan of introducing any artificial randomness into Formula 1 because, for me, that's not F1."
Seidl is not just talking about reverse-grids, either.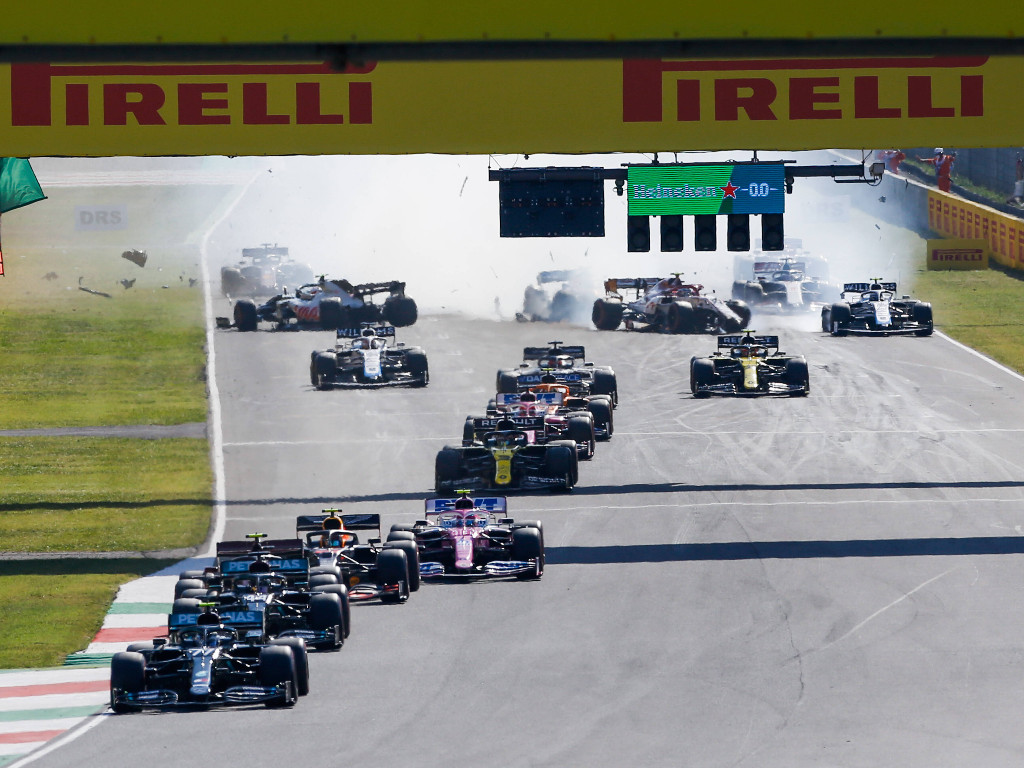 Get your hands on the official McLaren 2020 collection via the Formula 1 store
After an excellent race at Mugello this season, the idea of adding an "invitational" race to the calendar each year, hosted at a non-regular track, has been touted.
However, Seidl feels that the only issue is how much better Mercedes is than every other team, and doesn't feel that such measures are needed to make the sport more entertaining and competitive again.
"Honestly, I don't see that we need it, because I also don't see that we need things like reverse grids.
"I think we have seen great races, even last year at the front when three teams with similar resources were fighting for the wins. We have seen great battles in the midfield, and I think we see great battles this year in the midfield.
"But with one team with, let's say, the big resources having made simply a sensational job compared to the other two, unfortunately, that ended up this year in the dominance of Mercedes. That's the issue.
"I think in the end Mercedes worked hard to get there over the years, so they deserve also to be that dominant and to have the wins."
Follow us on Twitter @Planet_F1, like our Facebook page and join us on Instagram!