Andreas Seidl declares after Mexico: Daniel Ricciardo needed that, we did too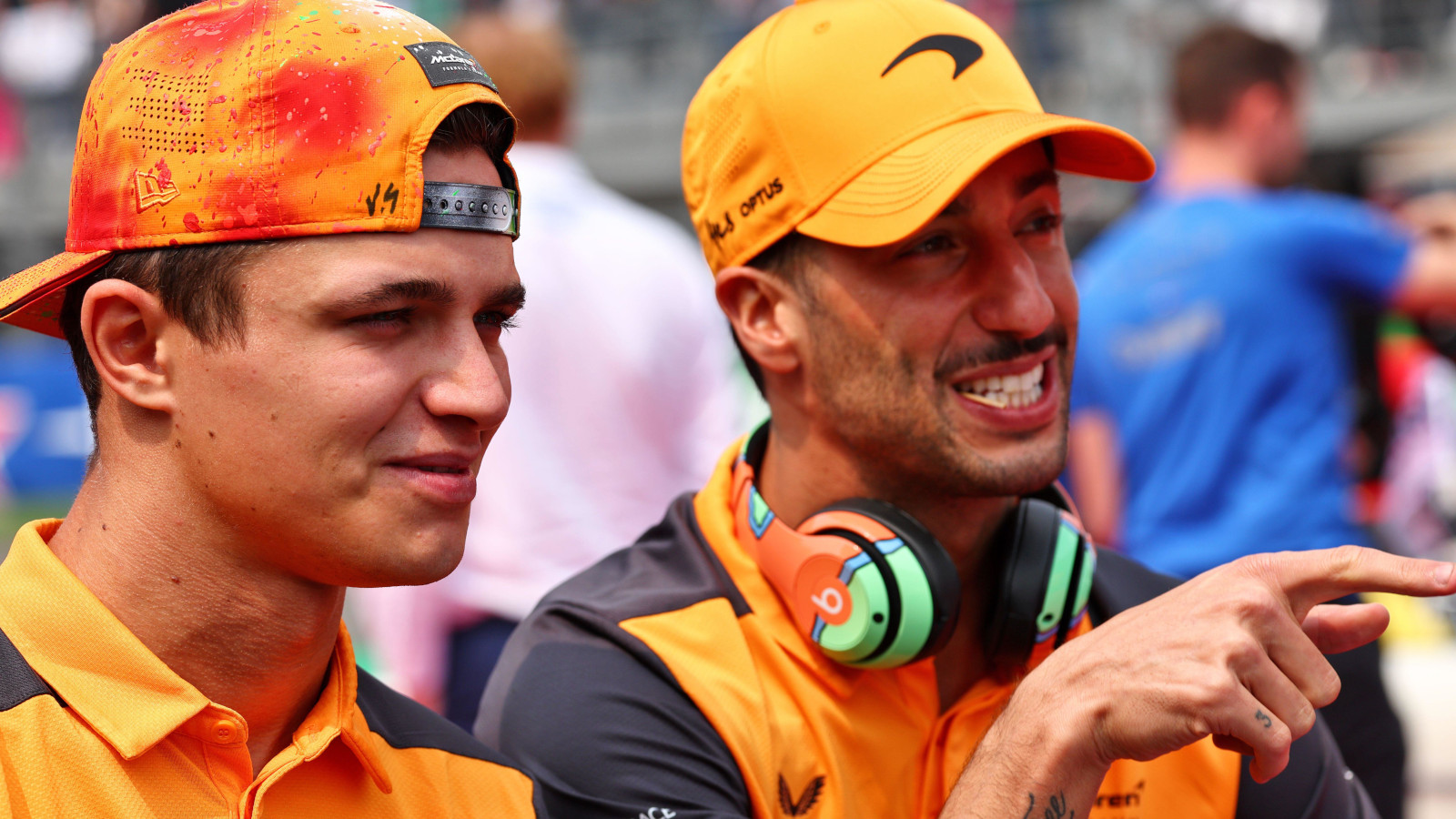 Voted 'Driver of the Day' as he overcame a 10-second penalty to finish P7, Andreas Seidl admits Daniel Ricciardo's Mexican Grand Prix result was an "important" one for the driver and also McLaren.
Set to leave McLaren and the Formula 1 grid at the end of this season, Ricciardo is holding out hope for a 2023 reserve driver role, one that could see him return to the grid the following season.
But with his results not creating much enthusiasm this season, pundits such as double former World Champion Mika Hakkinen admit it is a "bit scary" that he does not understand why he is struggling.
The driver himself has said he is feeling "a bit helpless" in the midst of his troubles.
He told the Daily Mail after his P16 in Austin: "I don't know how I'm continuing to continue. I have no idea what to say.
"Honestly, it's just 2022… when you think it can't get worse, it does."
But in Mexico, it actually got better.
Ricciardo, having lined up 11th on the grid, raced his way to seventh place as he crossed the line 12 seconds ahead of Esteban Ocon to negate the damage from his 10-second penalty for colliding with Yuki Tsunoda.
"If we look at his weekend, he was on Lando's pace from the first lap," Seidl told Sky Deutschland.
"In qualifying, he was unlucky to have just missed Q3. He has felt good all around.
"The joker was the last stint on the soft tyres. This enabled him to overtake one after the other.
"It was important for him and for us. Important points for us – much more than Alpine."
You beauty! 👍@danielricciardo is your #F1DriverOfTheDay#MexicoGP @salesforce pic.twitter.com/68a5nhTbGv

— Formula 1 (@F1) October 30, 2022
Ricciardo started his second stint on the soft tyres 12.5 seconds behind Ocon, overtook Tsunoda – although the stewards ruled that was "too late and too optimistic" – as well as Norris, Valtteri Bottas and finally Ocon.
Conceding McLaren "took risks" with his strategy, Seidl was impressed with Ricciardo's fightback on the soft tyres.
"He did a great stint, he flew on the softs," he added.
"Despite the 10-second penalty, he managed to finish seventh. That's why we are we very satisfied."
With both drivers in the points, Norris finishing P9, McLaren are now just seven points behind Alpine in the Constructors' Championship with two races remaining.
"It's great that we were able to reduce the gap and are only seven points behind," Seidl said. "It will be important we take care of ourselves in the last two races and deliver two clean races.
"Reliability will play an important role.
"We have a good car, a good team and two good drivers. Hopefully we can keep the fight open until the last lap in Abu Dhabi and win it in the end."
Read more: Daniel Ricciardo feels less guilty about Yuki Tsunoda crash after seeing replay