Seidl denies speculation is getting to Ricciardo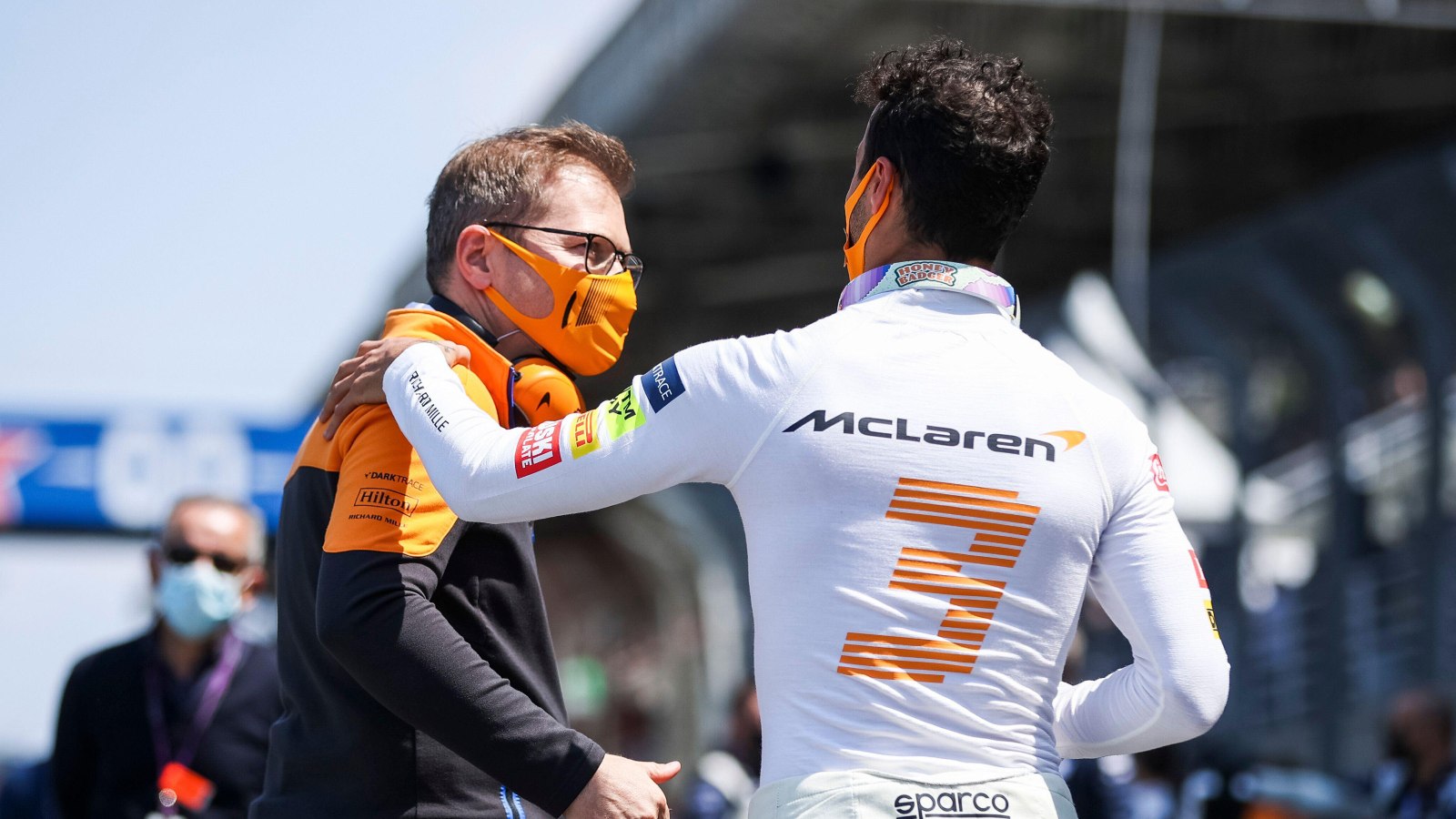 Andreas Seidl has played down any suggestion that Daniel Ricciardo is feeling the pressure over the speculation surrounding his future.
With the Australian driver having struggled for the most part since joining McLaren in 2021, Zak Brown, the team's CEO, recently suggested the partnership had "not met expectations" of either party and there were "mechanisms" within the arrangement for an early parting of the ways.
Ricciardo is under contract with McLaren until the end of 2023 and Brown's comments have generated a number of stories in the media about the direction in which his career may be heading.
Team principal Seidl, however, does not believe all the discussion is getting to the 32-year-old.
"I don't think so," the German told reporters in Baku, quoted by GPFans, when asked if he thought the speculation was having any impact on Ricciardo.
"Daniel has been here for quite some time, he is very experienced and we are very experienced as a team and we know we simply have to keep working.
"There is no magic, no short-cut, we just have to keep going and that's what we are doing.
"He is committed from his side, we are fully committed, we try to help him, also with seeing what we can do on the car in order for him to feel more comfortable and that is what we are focused on.
"In general, we also need to separate the different issues that have been happening in the last few weekends. We know what I said after the Barcelona race where we clearly found an issue on the car."
Seidl also attempted to put into context Brown's words in terms of how contentious they actually were.
"When you read the comments from Zak, what he stated wasn't really a criticism, it was a statement of Daniel is disappointed, we are disappointed but we are committed to making it work," said Seidl.
"If you just read the headlines, it is a different story but it is always important to read the full quote. Everyone is committed to making it work and that is what we spend our energy on.
"It doesn't matter if you are an engineer or mechanic, someone from marketing, someone from the commercial team or communications, I think it is important to have a culture within the team where you speak openly within the team on things that need to be addressed, things that need to be improved.
"At the same time it is also my responsibility – I am fully aligned with Zak that we have to protect the team and not just the drivers, everyone, from the public.
"There is a lot of pressure on us. It is very public but that's also how I understand it is my job, and I've never seen an engineer, mechanic or driver in my last 20 years who has done a better job because of public criticism."