Andreas Seidl explains McLaren's eagerness to sign Oscar Piastri
Andreas Seidl has opened up on why McLaren were so eager to get unproven Oscar Piastri into their driver line-up for 2023.
McLaren have confirmed their 2023 driver line-up, with 2021 Formula 2 champion Oscar Piastri set to make his F1 debut when he lines up alongside Lando Norris next season.
It has not been an easy journey, with McLaren having to sever ties with the illustrious Daniel Ricciardo and shoulder a hefty buy-out of the Australian's final-year contract.
On top of that, McLaren were taken to the FIA's Contract Recognition Board (CRB) by Alpine as they believed they had a valid contract with the young Australian after announcing him as Fernando Alonso's replacement for next year.
All the pieces fell into place at Zandvoort on Friday, with the CRB ruling in McLaren's favour – Piastri breaking free of Alpine's clutches as a result of the verdict.
With the dust settling on the CRB's ruling, Seidl spoke of his excitement at having such a young and exciting line-up with Norris and Piastri.
"We are super-happy to know we have Oscar with us next year together with Lando," he told Sky F1.
"It's a very exciting driver line-up. Two reasons why we wanted to have Oscar – I think he has shown in the training categories he is something very special and has a lot of potential.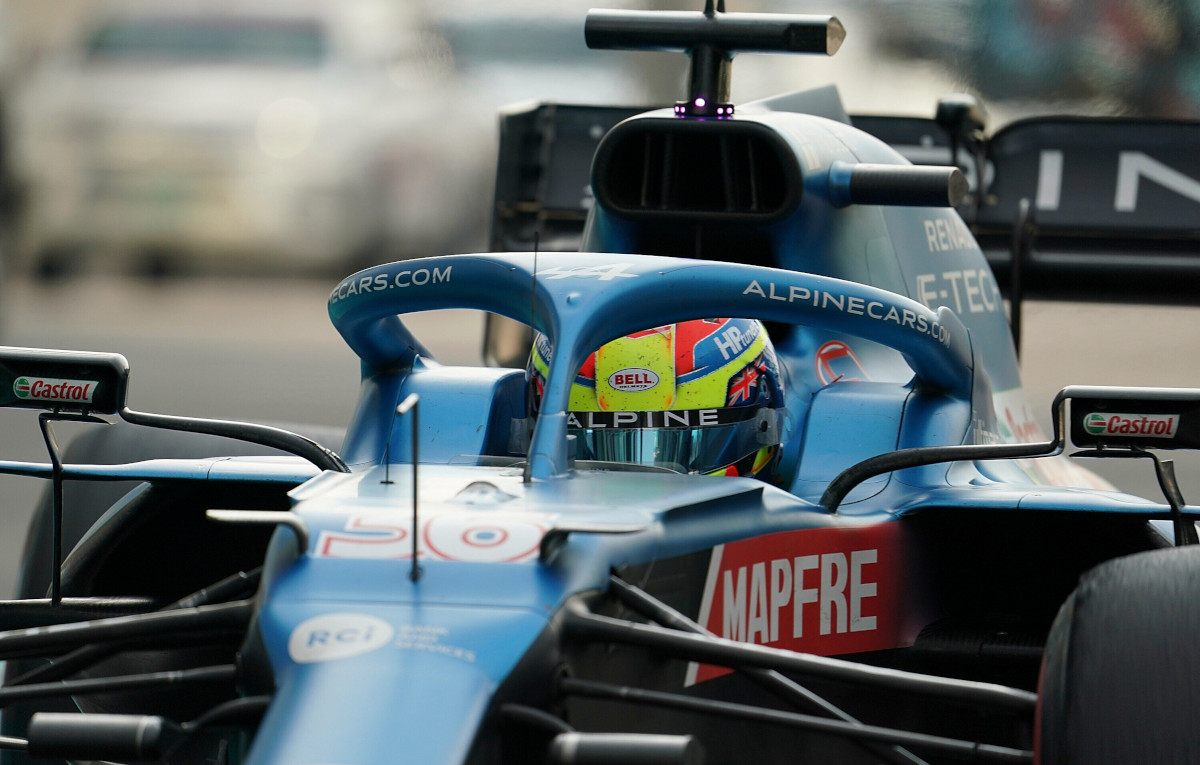 "Plus, I think in terms of personality, I think he's a perfect fit for our team. And that should be the main focus of the news."
Seidl also said McLaren believed Alpine never had a valid contract with Piastri.
"In terms of contract recognition, to be honest, for us, that was never a case," he said.
"Therefore, I guess it's better to ask the other party involved why they thought they had a case and therefore this is not really any surprise for us.
"It's important now we can look to the future. It's important to focus, at the same time, on the final races of the season together with Daniel and Lando – we want to finish the season in a good fight with the Alpines and then we focus on next year."
McLaren "absolutely convinced" of Oscar Piastri's talent
With Piastri yet to even turn an F1 steering wheel in anger, the decision of McLaren to oust Ricciardo for his unproven compatriot appears to be quite a gamble.
But despite that, Seidl said there are no doubts in McLaren's mind as they have signed a two-year deal with the former Alpine Academy driver – the deal signed on July 4 after Ricciardo's dismal showing at Silverstone.
"We wanted to have [Oscar] on board. He wanted to be with us," Seidl said.
"So we are very, very, very happy. We are absolutely convinced about his talent and his potential as well. He's young, he is full of energy. He has the right amount of self-confidence as well but at the same time, he is very humble.
"He's aware of how big the challenge is for him next year. I think we are a team that's shown in the past we can deal with young guys coming into the sport."
With Piastri still carrying out Alpine duties as of the Belgian Grand Prix, Seidl said details of when the Australian will become available to them are yet to be thrashed out: "Everything else is speculation at the moment and we will announce our plans as soon as they are ready."
"McLaren want two drivers to extract the maximum"
With the immediate future of McLaren now solidified, Seidl was asked about what can be achieved by the new partnership.
"Far away from putting any blame on Daniel that we are not in P4 at the moment, I know what we have to do," he said.
"On the team side, we need to develop a quicker car and give these to the two guys then they can score higher up. So we are focusing on that but, in the end as a team, it's clear what you want to have.
"You want to have two drivers that are able, each weekend, to extract the maximum from the package they get while, in parallel, we try to give them the best possible package because that's the only way we can continue on our journey moving towards the front again in F1.
"We believe in Oscar. We have Lando on board, who has shown he is one of the best ones in this paddock. So I think we have a great set-up for the future and I'm simply looking forward to competing with these two guys."