Andreas Seidl reveals first impressions after swapping McLaren for Sauber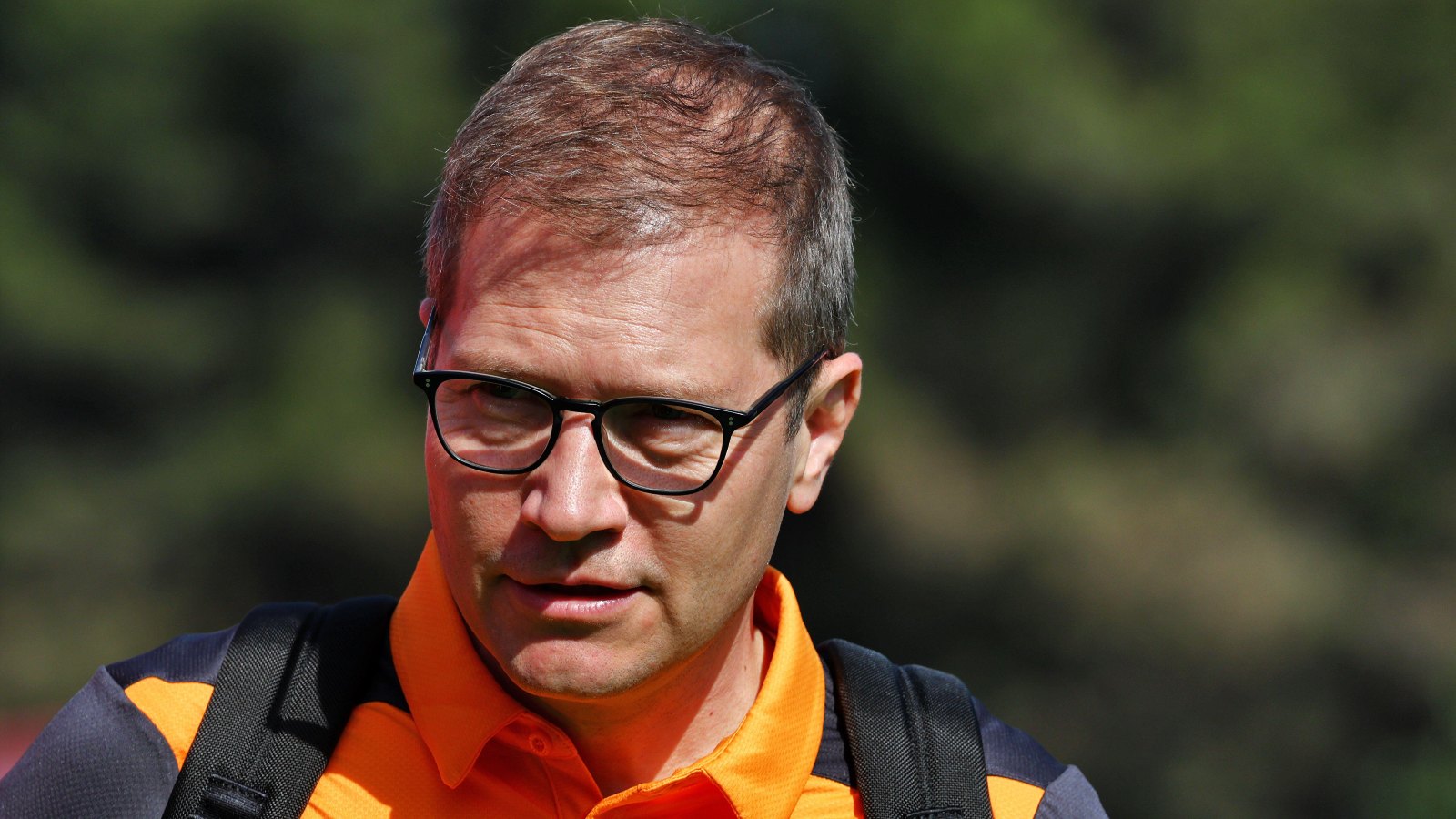 Andreas Seidl has given his initial assessment of Valtteri Bottas and Zhou Guanyu as he settles into his new role as Sauber CEO.
The off-season transfer merry-go-round was instigated by Ferrari this winter, and had big implications for the Alfa Romeo-Sauber team. To replace Mattia Binotto the Scuderia plucked the Swiss team's principal, Fred Vasseur, from Hinwil.
McLaren chief Seidl, who had already agreed to oversee the Sauber-owned outfit's merger with Audi in 2026, subsequently brought his switch forward.
The German returns to familiar surroundings, having worked as an engineer at the team formerly known as BMW from 2006 to 2009 and living close to their Hinwil headquarters.
Seidl has since implemented a new management structure, making Alessandro Alunni Bravi public face of the team and re-organising the track-side staff so he can "focus on the strategic future."
"After my previous experience at Hinwil, coming here felt very natural straight away and it's great to be back," said Seidl in a Sauber Q&A.
"There are a lot of familiar faces, as well as many new ones, and I've been given a warm welcome. I have found a very motivated and ambitious team, full of talent; a team with a great foundation, ready to tackle the challenges and opportunities ahead of us."
Having been a constant presence in the paddock in recent years, Seidl revealed that he will be taking a step back in 2023, only attending "a few races".
"Formula One is the Sauber Group's core focus, so of course I will be involved and want to contribute with my experience," the 47-year-old added.
"But I want my leadership team to run things on a daily basis. They are a strong group of people, whom I trust, and I will empower them and give them everything they need.
"I will attend a few races, but the foundations of success in F1 are laid at the factory and that's where my immediate focus will be."
PlanetF1 recommends
From live demos to snowboarders to football icons: The F1 2023 car launches ranked
F1 helmets: Check out the fresh driver lids as F1 2023 launch season continues
Guenther Steiner dropped an F-bomb over Daniel Ricciardo's Haas salary demand
Alfa made a significant leap forward last season, finishing the season sixth in the Constructors' standings. It is a strong sign for Audi, as the Volkswagen-owned manufacturer prepare for their debut as an F1 engine manufacturer.
When the German brand come on board, the team's objectives will turn from scraping points finishes to earning podiums and Grand Prix victories.
But for 2023, they'll be hoping to consolidate their place ahead of teams like Haas, Williams and AlphaTauri. Seidl is confident 10-time Grand Prix winner Valtteri Bottas and China's first Formula 1 driver, Zhou Guanyu, represent a strong enough pairing to do just that.
"Most importantly, they are both fast! That's the biggest thing for a driver. But they are also impressive people and I've had some very interesting chats with them about the team," Seidl said.
"Valtteri's experience and race-winning knowledge are great assets for us which, combined with his focus and commitment, will help us to further develop as a team. But he's also a fun guy to be around.
"Zhou complements Valtteri well. I like a mix of youth and experience in a driver line-up, and Zhou proved last year that he deserves his place in Formula 1. He showed continuous improvement.
"F1 is such a big step up from anything that drivers have experienced in the junior formulas and Zhou is used to this environment now. I am looking forward to seeing the next step from his side going into his second F1 season with us."