Martin Brundle: Andreas Seidl's McLaren exit spells bad news for Lando Norris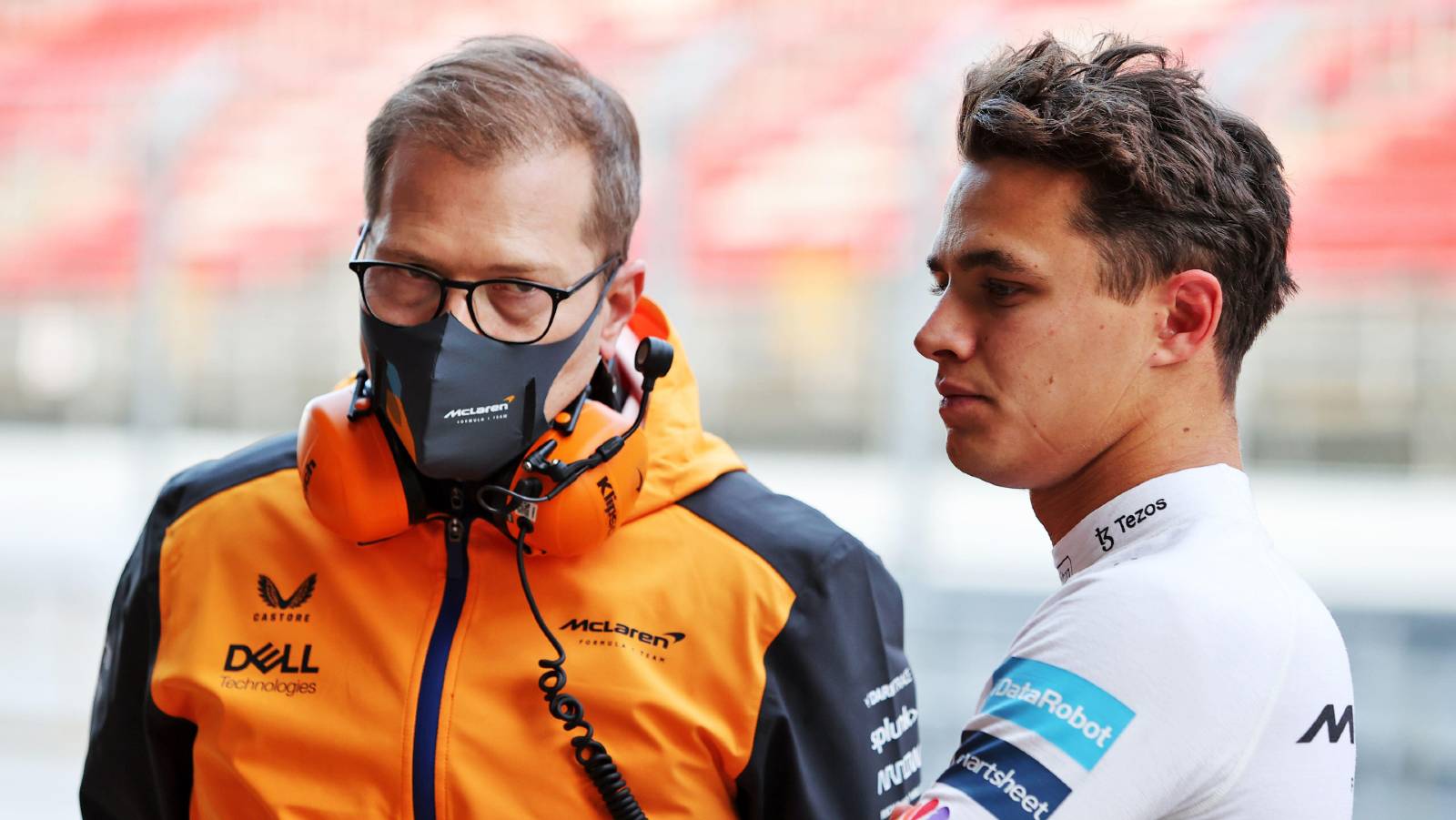 Martin Brundle believes the departure of Andreas Seidl from McLaren cannot be read as good news for Lando Norris, whose long-term future lies with the team.
The McLaren team principal left to become Sauber chief executive earlier in the week, in a day of what became something of a team merry-go-round of senior management, with Fred Vasseur taking the helm at Ferrari and racing director Andrea Stella being promoted to take on Seidl's role at McLaren.
Seidl will not be taking on team principal duties at Alfa Romeo next season, but his move is thought to be with a longer-term view to overseeing the arrival of Audi when they complete their majority takeover of Sauber in time for 2026, having already spent four years with the team earlier in his career.
Former Formula 1 driver Brundle knows the move is one which made sense for the former McLaren team boss, but it will not be doing the team much good.
"There's no doubt about it, losing Seidl is bad news for McLaren going forward," Brundle said to Sky Sports.
"He's had a long-term relationship with the Volkswagen group with Porsche so I can understand what he's done and I can understand why McLaren wanted to expedite that.
"But this is not what they needed."
Norris signed a new long-term contract with McLaren earlier in the year to take him well into the future with his current team, though having earned several podiums, he acknowledged that just one top-three finish in 2022 was not enough for him or the team as they look to make the next step forward.
Norris will be the new 'senior' driver in the team as rookie Oscar Piastri comes in alongside him next season, with the McLaren duo set to be the youngest on the grid in 2023.
But moving forward, Brundle voiced his worries that Norris may be concerned about how Seidl's head was turned by another team, particularly with their own infrastructure improving for the future.
"The big thing for McLaren is their new wind tunnel in 2024," Brundle said.
"So Lando will be looking at it thinking, 'why has Andreas jumped ship? What has Andreas seen at Audi, that he much prefers to McLaren?'
"Oscar will be disappointed as well because he would have done all the discussions, all the imaginations, with Andreas, for Oscar to join and Lando to stay.
"Lando is very close to Zak [Brown, CEO] and he is doing a great job there, there's a good structure at McLaren. I don't panic in the slightest for them, but you can't read this as good news."
Should Lando Norris be concerned about Andreas Seidl leaving?
Zak Brown has been vocal in praising how well Seidl knows how to run a team in the past, and he should be praised in his own right for how he has handled allowing him to leave the team on good terms.
Promoting from within, and doing so quickly in bringing Andrea Stella to the fore is a good indicator of the faith Brown has in the staff already in place at the team as well.
As with anyone having a change of boss at work, Norris is likely to have worries or anxiety about how things will pan out for him next season, particularly with Stella taking on such a role for the first time in his career – despite his healthy experience within the Formula 1 paddock.
Brundle raises valid arguments about what Seidl sees in Audi that he may not see at McLaren, particularly with how much heft the brand is likely to bring to Formula 1 when it eventually enters the sport.
But in the immediate term, Norris will be anxious to see how the team runs in Seidl's absence, but with a steady presence in place who he already knows in Stella, he seems to be the low-risk alternative from McLaren's point of view, and stability will be key for them heading into a crucial time of car development.
Read more: Oscar Piastri drama and driver tensions fail to derail 'best-of-the-rest' Alpine