McLaren placed 'trust' in drivers during team orders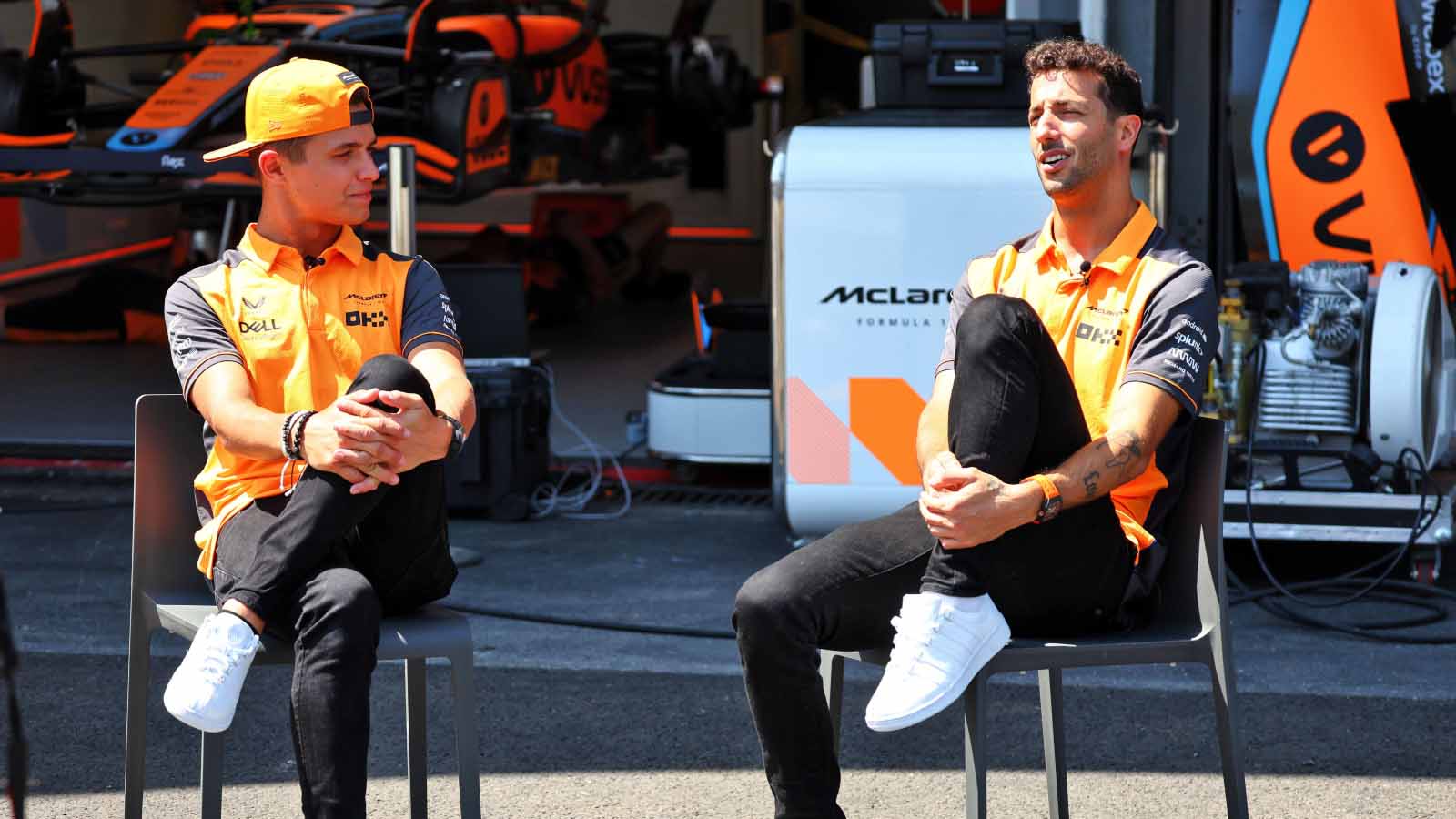 McLaren team principal Andreas Seidl said he saw he can trust Daniel Ricciardo and Lando Norris when they were ordered to hold station in Baku, despite their protestations.
Both Norris and Ricciardo went onto the team radio at different times in the race claiming they had more pace than the other, but both times McLaren opted to hold Ricciardo behind Norris in the first stint and reversed the instruction towards the end.
Ricciardo had been chasing Fernando Alonso in front of him on fresh medium tyres, but the Alpine's straight-line speed advantage meant the double former World Champion was never in reach for the McLaren driver in the closing stages.
P8 and P9 was the best McLaren could do on the day, according to their team principal who was pleased with how the team went about their afternoon in Baku.
Daniel Ricciardo has been told to hold position behind Lando Norris. We're seven laps in.#AzerbaijanGP #F1

— PlanetF1 (@Planet_F1) June 12, 2022
"I'm happy with the points we could score given the sort of performance we had here this weekend," Seidl told Sky F1 after the race. "I think with everything I could see from the moment I think was well executed by the team. Both drivers and I guess we pretty much maximised everything we had today.
"I'm very happy with how we prepared the race and how we executed, and also I think there was simply not more in [the car] and we are very happy we could actually score these points."
Norris was arguably the more vocal in his attempts to be allowed past his team-mate towards the end, reasoning it was for a better finishing position rather than keeping Ricciardo behind on strategy grounds early on.
He hassled Ricciardo in the closing stages as well, going close to a move into Turn 1 on the final lap and seemingly proving a point by remaining almost nose to tail with his McLaren colleague when he crossed the line.
"I think a driver should think like that," Seidl smiled when challenged about Norris' messages asking to be let by. "The most important thing is we have prepared these scenarios that the drivers know exactly what the goals will be.
"If situations like this come up, I have a lot of trust in both guys and in the end, I've seen on track I can rely on them which is very important.
"I have a good team in place that communicates with me as well when I have to get involved in things like team orders like today.
"But again, as I said at the beginning, the team did well. I'm very happy with the outcome given the performance we had this weekend."