Cost cap benefit for McLaren's clean races – Seidl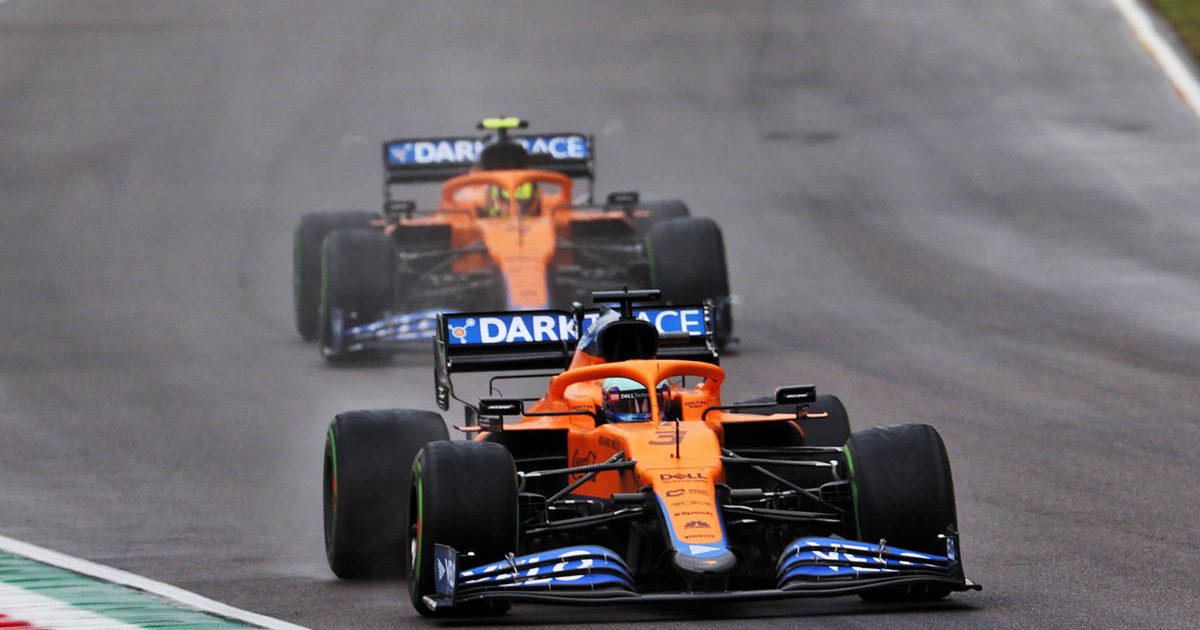 Andreas Seidl says having two clean opening rounds of the season have put McLaren's minds at ease from a financial point of view.
But they will not change their approach to racing because of Formula 1's cost cap.
Following the hefty damage caused to Valtteri Bottas' Mercedes and George Russell's Williams at Imola, Toto Wolff says the amount of work required to fix Bottas' car will eat into their budget and limit the team's upgrades for the season ahead.
McLaren team principal Seidl has overseen operations as the Woking team have looked strong in the early stages of the season, but says there is a need to push the cars as hard as possible – with the added bonus of no major damage.
"It's a challenge we are aware of on the financial side," Seidl said to Formula1.com. "But that is not something we have in mind when [the drivers] go into a race weekend or into a qualifying session or into a race.
"We always try, together with our drivers, to be sensible and reasonable on track. But at the same time, we are ambitious and want to go for good results.
"In order to do that you need to push these cars to the limit. Therefore I am happy we have got away without any major incidents so far this season."
View the latest Daniel Ricciardo merchandise on the official Formula 1 store
After making a big step forward in 2020, McLaren have continued their progress into this season with Lando Norris in particular sitting P3 in the Drivers' Championship after P4 and P3 finishes in the two races so far.
Daniel Ricciardo "swallowed his pride" to let Norris through at Imola but, only being two races in with his new team, the Australian is determined to reach his usual heights – which bodes well for the team moving forward.
Despite this though, Seidl was pragmatic and warned there is still a long way to go for the team to truly be front-runners in Formula 1 again.
"I definitely would say it's a well-deserved podium," said Seidl after the Emilia Romagna Grand Prix at Imola. "If you look at the two guys who have been in front of us [Max Verstappen and Sir Lewis Hamilton], they are the reference in the sport, together with their teams at the moment. Therefore it was very good to finish in P3 but…it's important to not get carried away with this result.
"If you look at how quickly Max can drive away in his last stint, then we see we still have a lot of work to do. But overall it was very encouraging to see yesterday in qualifying and today in the race that it's a great confirmation for us that the entire team, together with our colleagues from Mercedes over the winter, did a great job."
Follow us on Twitter @Planet_F1, like our Facebook page and join us on Instagram!