Andreas Seidl has admitted that wind sensitivity is a serious issue for Mclaren's 2020 car, stating that it "sucks".
2020 has generally been a strong year for McLaren. With over half of the season gone, the British team is currently P3 in the Constructors Championship and has scored two podiums.
However, things haven't been perfect.
At Sochi, both Carlos Sainz and Lando Norris struggled all weekend before the former crashed out on the first lap.
When asked about the poor performance of the car at Sochi, team principal Seidl agreed that wind causes problems.
"It's something we have seen already last year," Seidl told Autosport.
"I think we made a step forward with this year's car, but it's obviously still something which is quite high up the list on James [Key's] side, in terms of making further improvements.
"As we have seen it can quickly change our car from being a very competitive car to a car that is less competitive, which sucks.
"It's easy to see the problem, but it's obviously a very complex topic to solve. But again, it's quite high up the list on the topics to address on James's side, and that's what we are working on."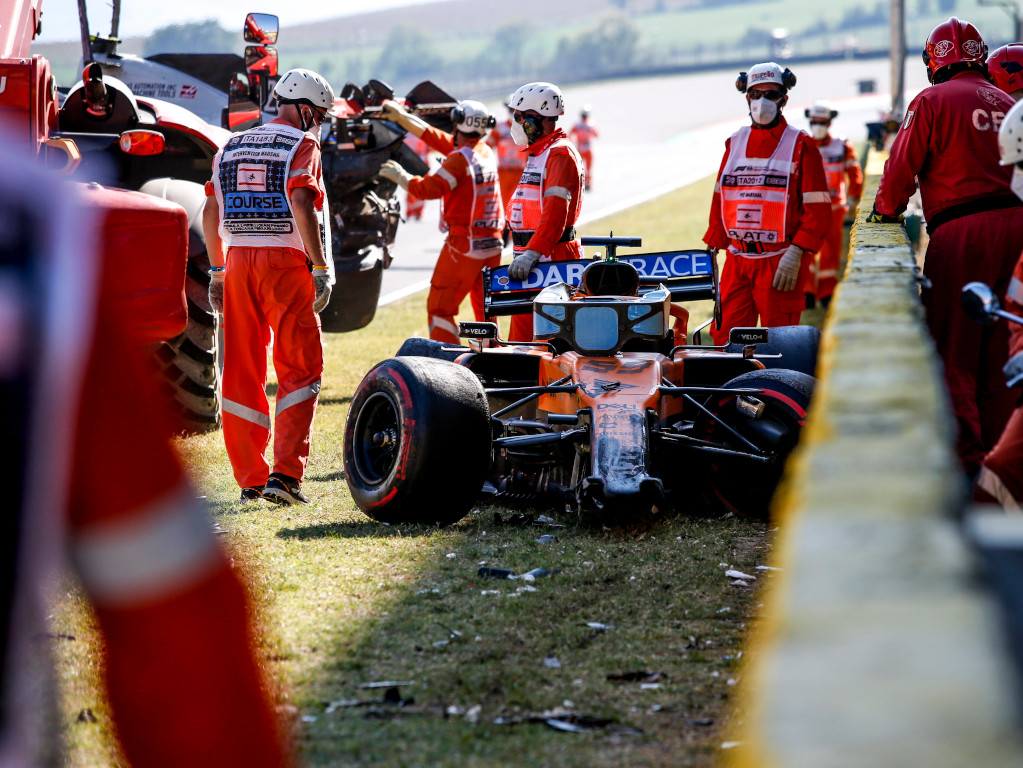 Get your hands on the official McLaren 2020 collection via the Formula 1 store
Even before Sainz retired on race day in Russia, he had problems with the car, crashing in FP1. He, like his boss, put the problem down t high winds but says that that's no excuse.
"We had a lot of tailwind in sector one, and all of a sudden our car was not any more in the sweet spot, and we were suffering a lot more with car balance issues," he said.
"I don't like speaking a lot publicly about the issues that we have in our car, but we do know we have a wind sensitivity [issue], and we do feel like it affected us quite a lot in Mugello.
"But I don't want to put the blame on it. I don't want to say it is the main cause, or it is affecting us more than others because everyone is affected by the wind."
McLaren can't afford any more bad races and will need to fix the problems quickly if they want to finish the season in P3. Racing Point and Renault are currently two and seven points behind the British team respectively.
Follow us on Twitter @Planet_F1, like our Facebook page and join us on Instagram!