Seidl rejects notion of Hamilton's 'rocket' engine
McLaren team principal Andreas Seidl saw no real difference in any Mercedes power unit data compared to Lewis Hamilton's 'rocket' from Brazil.
Much was made of the new Internal Combustion Engine that Mercedes gave Hamilton at the 2021 Sao Paulo Grand Prix, with the Briton dominating to win on a weekend when he was excluded from the qualifying results, then demoted to P10 on the grid after sprint qualifying, as a result of that ICE change.
It became known as the 'rocket' engine with Red Bull citing a major straight-line speed boost for their rival. But of course Mercedes also supply three other teams – and one of them, McLaren, did not notice anything special when comparing.
The modern Formula 1 rules mean engine manufacturers cannot supply their customers with inferior engines so McLaren, Aston Martin and Williams should have been receiving the same engine specifications as Mercedes.
And from their data, McLaren did not notice any kind of abnormal power gap between their units and Hamilton's Brazil engine, or compared to other manufacturers throughout the grid.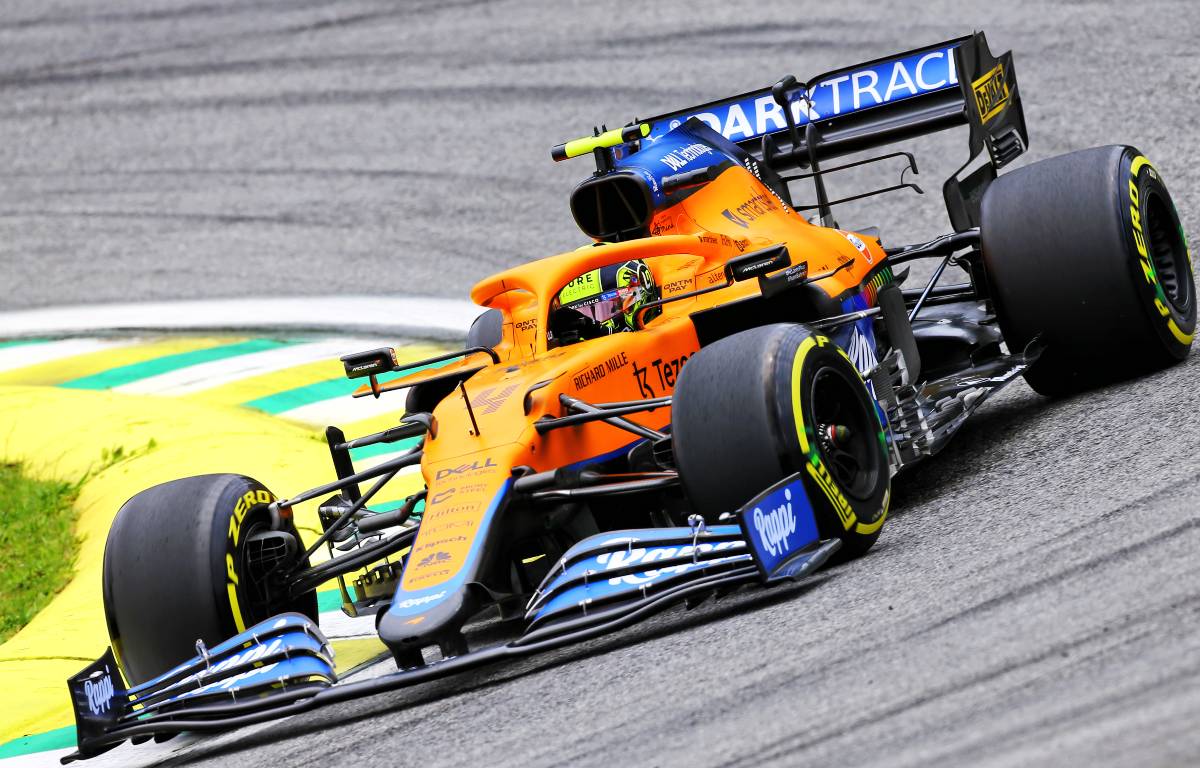 "When I look into the data, and we compare the data from other teams, I don't see there was ever an extraordinary, spicy engine around," said Seidl, quoted by FormulaRapida.net.
"In the end, we were happy with what we got supplied the entire year from Mercedes.
"It is clear it's the same for every power unit manufacturer. Whenever you install a new engine compared to one that is high mileage, there is a difference in terms of power because of the natural degradation engines are having. That can cost some tenths.
"I see the same throughout the grid. But I don't see anything spectacular or particular there on teams or power unit manufacturers."
McLaren used four ICEs for both Lando Norris and Daniel Ricciardo during the 2021 season, a plan Seidl said was agreed with Mercedes without any issues on either side.
It was McLaren's first season back with Mercedes power having had a Renault engine from 2018-20.
"We set out a plan together with Mercedes at the beginning of the season [for] how we want to use the engines," Seidl explained.
"Then during the season, it was clear that at some point we have to take a fourth power unit.
"That was something which was always discussed and planned together with Mercedes. We didn't have a single situation where we had any debate there or a mismatch between what we wanted and what Mercedes would have given us. So very happy with how that went.
"But to be honest, that was also no different to our previous suppliers."