Andreas Seidl saw a 'lot of very positive things' happening at McLaren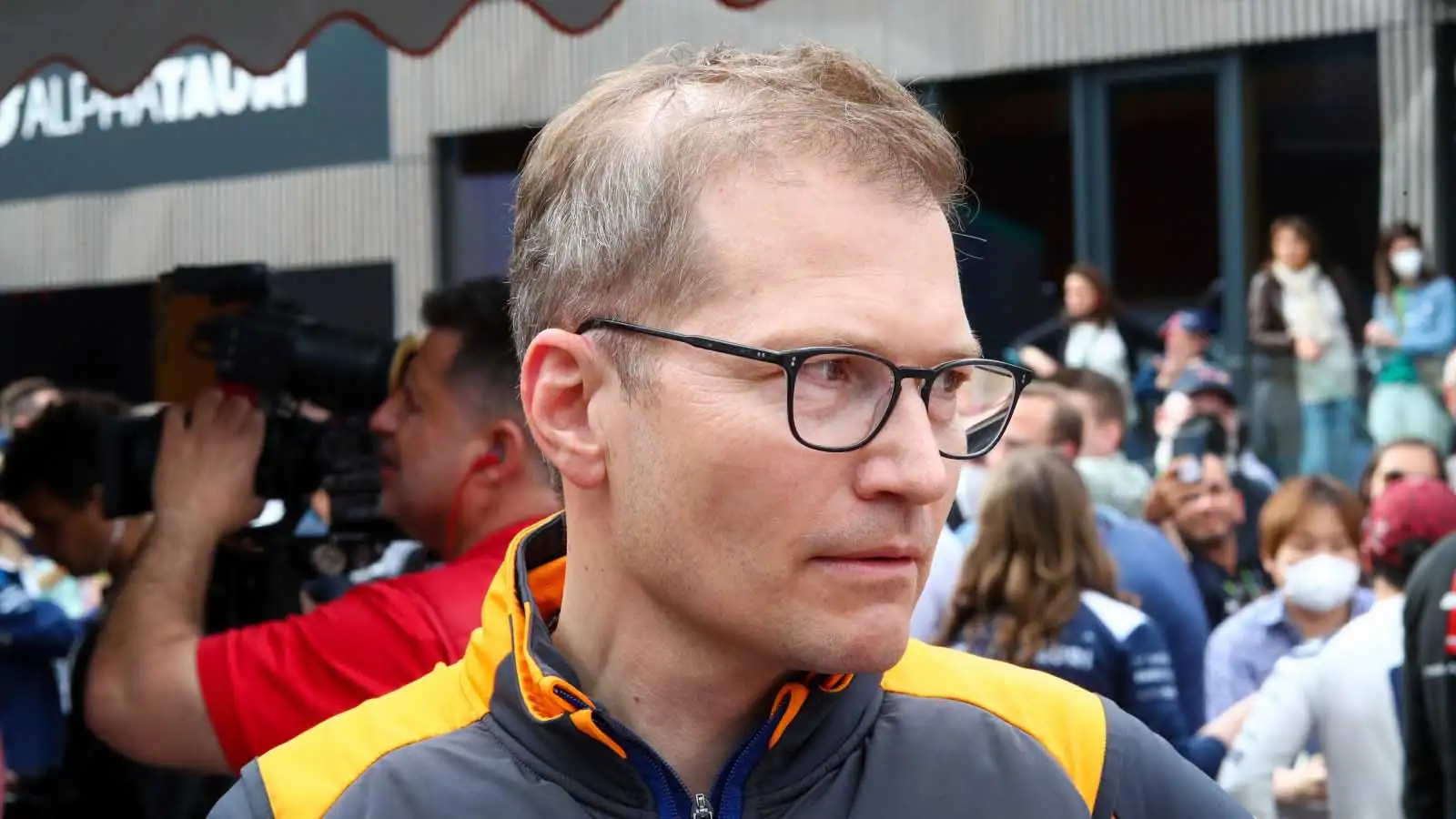 Andreas Seidl said there were "a lot of positives" happening at McLaren at the end of the year, before his departure for Sauber was confirmed.
The McLaren team principal had been at the helm for four seasons with the Woking-based squad, but has now left to take up the role of chief executive at Sauber, to oversee the gradual arrival of Audi into Formula 1 as they complete a majority takeover of the team in the coming years.
Speaking prior to the announcement of his departure, the now-former McLaren team principal believes the team took steps forward throughout 2022 – particularly given the way they began the year.
"When I look back at the season now, I obviously haven't forgotten the difficult start we had in Bahrain, the brake issues," Seidl said, quoted by Formula1.com.
"Also, in terms of performance, we haven't been where we wanted to be starting this new era of F1 – we were running pretty much at the back of the field.
"But then, obviously, I see a lot of positives, because looking at the reaction of the team, seeing how we were fighting back, looking at the developments we brought to the car – which then put us in a position again to get back into the fight for P4 against a very strong Alpine team – is something which was very positive.
"In parallel, let's say, to pure car development, I think a lot of other very positive things were happening, which just give the confidence that we made another step again as a team."
Andreas Seidl should thrive in his new role
Seidl will not be running Sauber as team principal from his new position, rather with a longer-term view for Audi's takeover of the team in time for the 2026 regulations taking effect.
Given his previous experience with the Volkswagen Group in running Porsche's highly successful World Endurance Championship team, as well as the praise he has received from McLaren CEO Zak Brown for how well he can run a team, Sauber being able to capture a candidate of Seidl's calibre speaks to their intentions as a group moving forward.
Clearly for Seidl too, he will see potential in a brand the size of Audi making the step to come into Formula 1 in the future, and much like Valtteri Bottas in the cockpit at Alfa Romeo at the moment, it is a chance to mould a team in his own image and build a project for what should be an exciting time ahead for the team as they expand for the future.
McLaren's loss is very much Sauber's gain in this respect, but McLaren also have a seemingly ready-made candidate in Andrea Stella to make the step up in his place.
Read more: Red Bull's season of excellence punctuated by memorable moments of controversy