Andreas Seidl explains why qualifying masks McLaren's weaknesses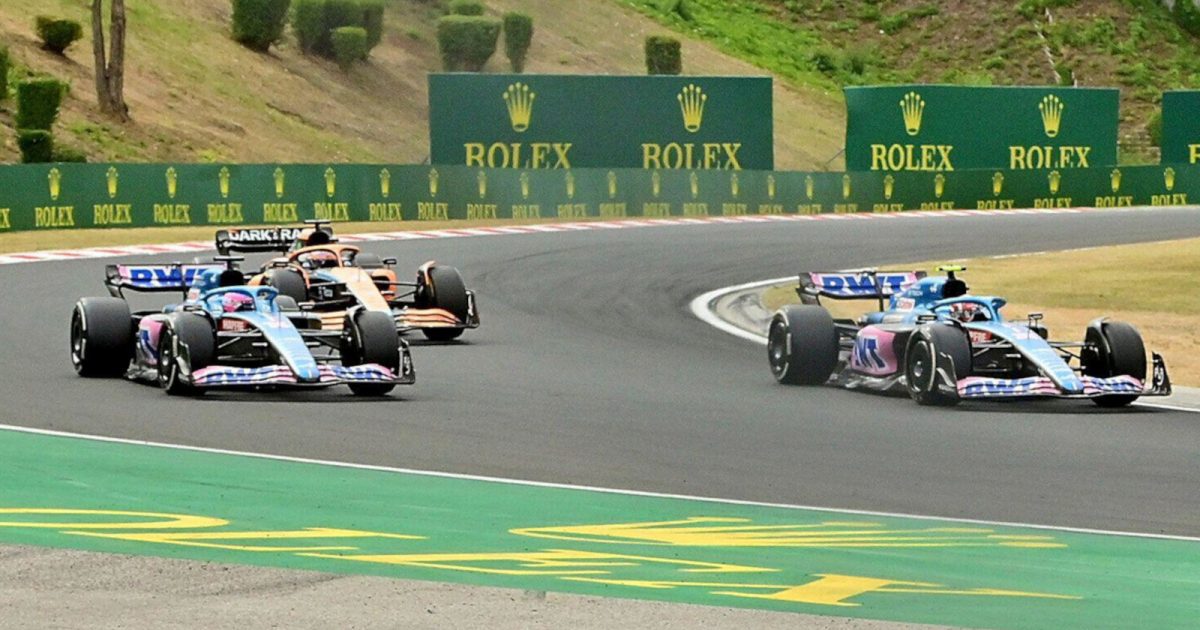 McLaren principal Andreas Seidl believes that qualifying conditions flatter the MCL36, which shows its downforce issues in the race.
The Woking outfit were forced to bounce back from a difficult start to the new regulatory era, now firmly in the fight with Alpine over P4 in the Constructors' Championship.
Alpine boast 99 points to McLaren's 95 at the summer break, but McLaren are struggling to convert their recent strong qualifying showings into race results of a similarly impressive level.
Lando Norris claimed P4 on the starting grid in Hungary, his best Q3 time two and a half tenths up on the fastest Alpine driver Esteban Ocon, Norris having also comfortably outqualified Alpine at the prior round in France where he lined-up P5.
Daniel Ricciardo saga shows brutal nature of F1
Daniel Ricciardo is facing a year on the sidelines if he cannot secure another F1 seat away from McLaren.
But, for Norris it was P7 only at the end of both the French and Hungarian GPs.
Seidl would move to explain the situation, suggesting that the MCL36 is lacking downforce compared to the top three teams, Red Bull, Ferrari and Mercedes.
So, in qualifying, he believes the luxury of fresh tyres is helping, but come race day, McLaren's weaknesses are then exposed.
As quoted by Motorsport.com, Seidl said: "I think in general if we compare our competitiveness in qualy compared to the race, I guess in qualy the deficits our car in the end still has to these top three cars, I would say mainly on the downforce side, obviously, you can mask quite a lot with the grip tyres are having on one lap in qualifying.
"But then over the race distance the lack of performance or downforce is obviously eating into the tyres. And I guess that's why you then see the bigger gap over the race distance."
McLaren's fight is now very much with Alpine alone as they scrap over P4 in the Constructors', Seidl believing that the upgrades which McLaren introduced in France, and "further optimised" for Hungary, have given them a timely boost in this battle.
As for the three outfits ahead, Seidl knows McLaren have some way to go in that pursuit.
"In terms of race pace, I guess compared to Alpine for example, we were in good position [in Hungary]," said Seidl. "Definitely in a better position compared to the previous weekend in [France].
"I think thanks to the upgrade that we brought to France, which we further optimised for here in terms of usage, thanks to the work the team has also put in in terms of learning from what we have seen in Paul Ricard, I guess we made a good step forward here.
"Now it's simply important to keep going and keep further improving the car because when you see the lap time difference, which is still there also in qualifying, it is clear that [the top teams] simply have a much stronger car."
Read more: For AlphaTauri, the AT03 is proving to be a tricky conundrum to solve.
Daniel Ricciardo and Fernando Alonso have huge roles to play for McLaren and Alpine respectively
Norris has certainly established himself as the lead McLaren driver again this season, with Ricciardo's early exit from McLaren at the end of 2022 now believed to be a formality.
Alonso, meanwhile, will certainly be leaving his team at the end of 2022, swapping Alpine for Aston Martin, so there are two completely different situations involved here, and perhaps contrasting levels of motivation.
While it would be quite the stretch to predict that Alonso will now mentally check out at Alpine, he does know that his future is safe, while if confirmation of Ricciardo's upcoming McLaren exit arrives as anticipated, then he will be racing to save his Formula 1 future.
This would of course bring a different type of pressure for Ricciardo, perhaps something that will reignite that spark so to speak and trigger an improvement as he fights for his very existence in Formula 1. Alpine then best hope that they can keep Alonso fully focused and at his consistent best right until the end of the season.