Seidl urges Horner, Wolff to 'keep the respect'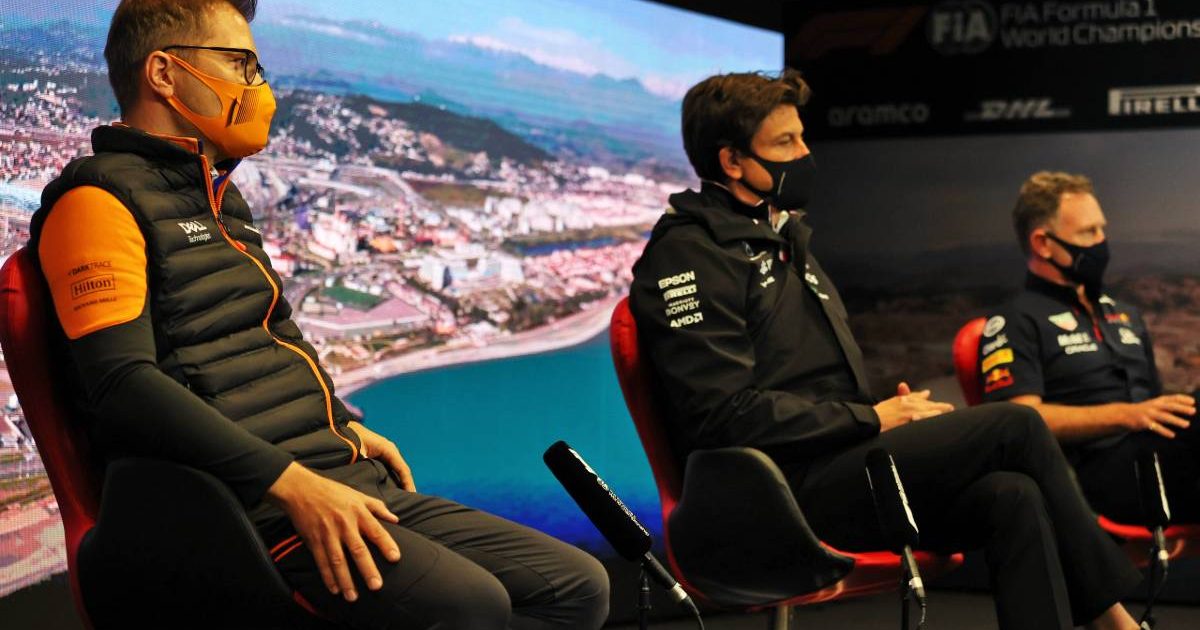 Andreas Seidl disapproves of the slanging match between Toto Wolff and Christian Horner, saying he would not resort to such barbs himself.
The McLaren team principal also intimated it was wrong of Horner to single out a "rogue marshal" for waving a yellow flag that the Red Bull boss thought had led to a grid penalty for Max Verstappen at the Qatar Grand Prix.
The World Championship battle between Mercedes and Red Bull has been peppered with acrimony liberally sprinkled by the two team principals, who have rarely held back from airing their grievances with the opposition in public.
It has all been a bit unseemly or great fun, depending on your stance and how seriously or not you want to take the verbal jousting.
With his professional head on, Seidl is in the first of those two camps and says if he was in Wolff or Horner's position, he would expect to conduct himself with a bit more decorum.
"I can only speak for myself," the German told reporters, quoted by GPFans.
"If you watch everything which is ongoing at the moment, it's obviously clear there is a lot at stake and is different to the battles we are all in further back, which is great to a certain degree for the fans, for the show.
"But I definitely think some of the comments we have seen in recent weeks are definitely not something I could imagine would come from us in this situation.
"I think it is very important – and it doesn't matter if you are fighting for wins or you are last – that you always keep the respect for your competitors, for the FIA, for Formula 1."
After what may have been a heat-of-the-moment comment about the marshal in Qatar, Horner was rebuked by FIA race director Michael Masi – and Seidl also thinks criticising a volunteer is uncalled for.
"We are in this together and it's [also] important to keep the respect up for all the volunteers out there who, in the end, help us to do these race weekends," said Seidl.
From Horner's perspective, he prefers to see his relationship with Wolff as being authentic between two rivals vying for the same prize, rather than trying to pretend it is friendlier than it is.
"Toto and I are very different characters and you know we operate in different ways," said Horner.
"You don't have to be best mates with your opponents. How can you be? I think that would be dishonest in many respects, to fake a façade when you are competing against each other."
Seidl calls for respect between Mercedes and Red Bull
McLaren team boss Andreas Seidl hopes Mercedes and Red Bull will be civil towards each other in the final races of the season.