McLaren team principal Andreas Seidl knows the Turkish GP was exciting, but said the "DNA" of F1 is for the best car to be at the front.
Heavy rain falling on top of an already very slippery newly-laid circuit at Istanbul Park meant Formula 1's return to Turkey was a chaotic affair.
Lance Stroll would pull a mega lap out of the bag in Q3 to claim the first pole position of his career, while in the race Lewis Hamilton mastered the difficult conditions to go from P6 to victory and secure his seventh World Championship.
Seidl does understand the entertainment value of such races, but he also feels that to some extent they undermine the "DNA" of Formula 1, that being the pursuit of building the best car, and that car then being at the front of the grid.
"There were a lot of comments in both directions," he is quoted as saying by Autosport.
"Is it positive or negative, what we have seen on Friday and Saturday, for F1?
"Of course a race like today [Sunday] at the same time we also have to admit we have seen that several times in wet conditions or tricky conditions that you have these exciting races with a lot of things happening.
"It's clear everyone wants to see cars fighting on track, wants to see overtaking manoeuvres, wants to see also that not always the same cars are at the front, wants to see that people can actually make up positions coming through the field from the back.
"But at the same time, F1 is also about, in normal conditions, putting up or designing the best car and making it the best-performing car.
"And then it's also normal that the best car is in front in qualifying and in the race as well. That's part of the DNA as well of F1."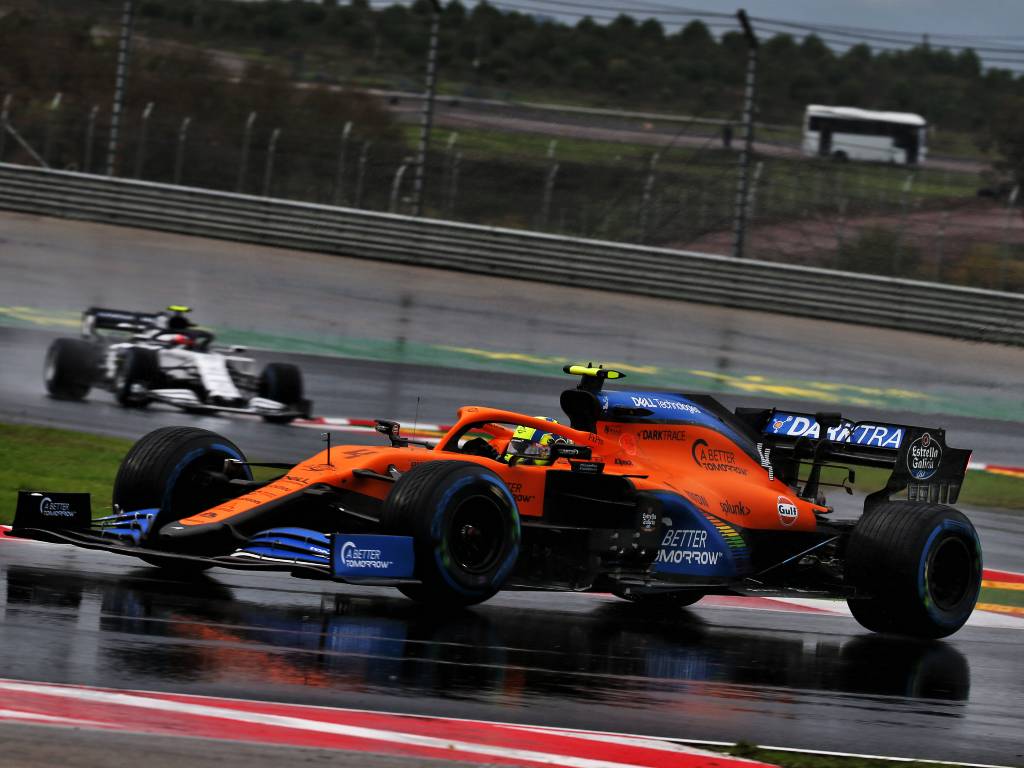 Get your hands on the official McLaren 2020 collection via the Formula 1 store
While overtaking at the front has been limited in 2020 with Hamilton winning 10 of the 14 races, in the midfield the battle between Renault, McLaren and Racing Point has been fierce.
Ferrari's P3 and P4 finishes at the Turkish Grand Prix meant they are now also in contention for P3 in the Constructors' Championship.
And with the new regulations coming for 2022, alongside the 2021 budget cap, Seidl hopes the sport can take a step towards this closer racing throughout the field.
"I think there's a lot of positive stuff coming from '22 onwards with the new technical regulations that should allow the cars to race closer together, which should help then also to see more overtaking manoeuvres," he explained.
"All the other stuff that's also happening like the financial cap should also help to get overall the field closer together. I think there is no reason to be pessimistic."
Follow us on Twitter @Planet_F1, like our Facebook page and join us on Instagram!