Andretti explains what 'killed' Alfa Romeo buyout deal
Michael Andretti says issues surrounding who had control of Alfa Romeo is what "killed" the deal for him to buy the team.
Andretti Autosport were in talks to buy an 80% stake in the Sauber Group, which owns the Alfa Romeo Formula 1 team, that would have brought the American outfit into Formula 1.
However, talks broke down at the final stage of negotiations when it came to the day-to-day running of the team, and nothing to do with lack of finances which had been a previous rumour.
Speaking as Devlin DeFrancesco was announced as one of his IndyCar drivers for 2022, the team's CEO elaborated on how the deal to make a move to Formula 1 fell through.
"I'd just like to put an end to some of these rumours that the deal fell through because of financial reasons. That couldn't be further from the truth. It had nothing to do with that," said Andretti, quoted by Autosport.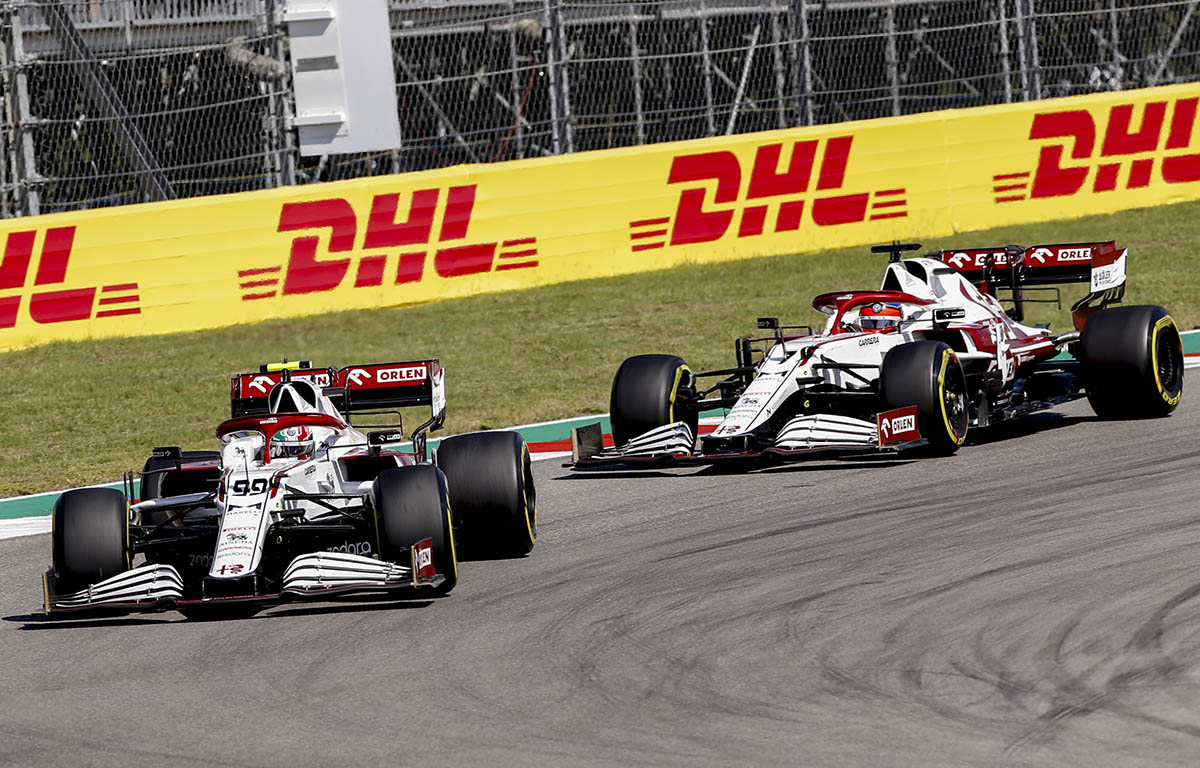 "It basically came down to control issues in the final hours of the negotiations. That's what killed the deal.
"I've always said if the deal isn't right we won't do it, and in the end it wasn't right. So we continue to look for other opportunities.
"Unfortunately, at the 11th hour, control issues changed and it was a deal we had to step away from because we couldn't accept it.
"I always said we'd only do it if it's right for us and in the end, it wasn't right for us."
Asked if this came down to him buying the team but not controlling it, Andretti replied: "Basically."
Speculation surrounding Antonio Giovinazzi's future has continued to swirl and Andretti's talks signalled the emergence of young IndyCar talent Colton Herta to take the wheel alongside Valtteri Bottas next season.
Andretti confirmed his intention would have been to bring the 21-year-old to Formula 1 if the deal had gone through, and if he is to buy another team in the future he would not hesitate in hiring Herta to be the face of his F1 move.
"Obviously if we ever get a team, [Herta] would lead the way for us in terms of wanting to bring an American driver," Andretti said.
"He'd be the perfect guy to do it. I mean, we definitely were going to try to get him into the seat because I believe he could be a competitive driver in Europe. I really do. There's no reason why he wouldn't."
The team have yet to confirm their second driver for next year, with team principal Frederic Vasseur preferring to wait until the end of the season to be able to fully assess the options in front of him.
Alfa Romeo in state of uncertainty
Alfa Romeo still do not have a second driver to drive alongside Valtteri Bottas.