Andretti confirms he's 'on it' to try and secure 2024 entry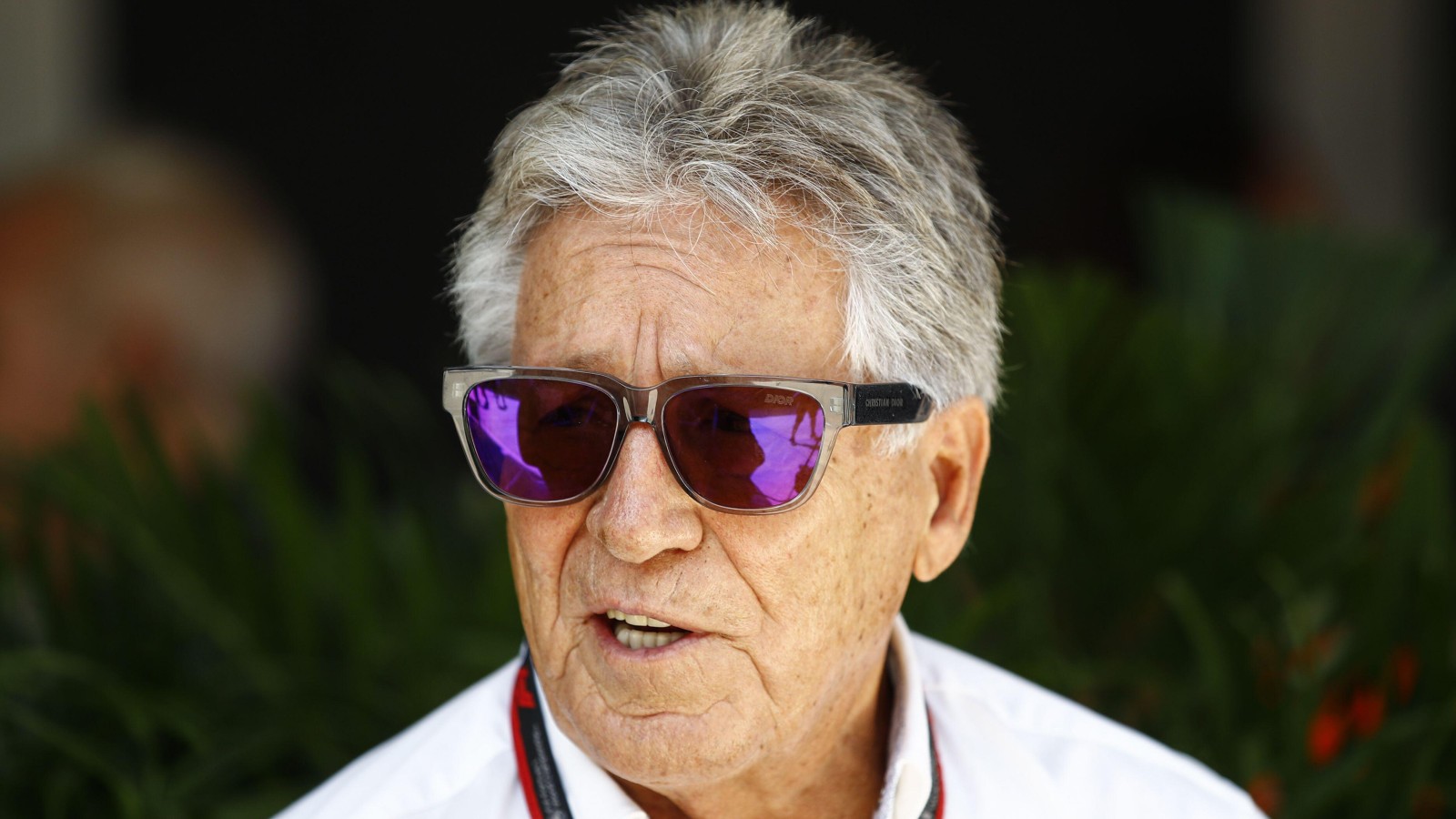 1978 F1 champ Mario Andretti confirmed that plans to put a team on the Formula 1 grid for 2024 are still very much active.
After Mario's son Michael Andretti saw his plans to purchase Sauber, operator of the Alfa Romeo team, break down in 2021, a new project was formed to field 'Andretti Global' in Formula 1 from 2024.
But despite these intentions being announced several months back, no formal process to put this Andretti team onto the grid has begun.
Some team bosses are very cautious of the financial ramifications should an eleventh team be accepted into Formula 1, despite any new entrant being required to pay a $200million anti-dilution fee.
Progress then is not proving easy to come by, but Mario Andretti assured that this is "not for the lack of trying".
"I can tell you one thing, it's not for the lack of trying," he told Sky Sports F1.
"We're on it, no question about it.
"There's a process that we're respecting and we're trying to check all the boxes we're expected to be checking and the objective is to be there, to be on the grid in 2024. We have a big, huge team that can make this happen."
Various team bosses were quizzed on the Andretti interest ahead of the first-ever Miami Grand Prix, both McLaren Racing CEO Zak Brown and Alpine CEO Laurent Rossi expressing support for the entry if it can prove valuable to F1 beyond that anti-dilution fee, both believing it could.
Mercedes principal Toto Wolff meanwhile said that while a "true American team" with an "American driver" would add value to Formula 1 in his eyes, the current 10 teams have "invested considerable amounts over the last 10 years", so any new team must "demonstrate that you're bringing in more money than it's actually costing".
"So, if one is able to demonstrate that, then we should all be sitting on the table, and cheer for such an entry. But that hasn't been demonstrated yet," he added.
Formula 1 is enjoying a popularity boom in the United States, paving the way for the debut of the Miami Grand Prix in 2022, the first of two scheduled races in the United States during the season.
That will expand to three in 2023 when the Las Vegas Grand Prix debuts.
Torquing Point: 2022 Miami Grand Prix reviewed
Mark Smith, Finley Crebolder and comedian Alfie Brown discuss the best and worst of the Miami GP where Max Verstappen claimed victory ahead of Charles Leclerc.