Andretti has 'powerful individuals' primed for F1 entry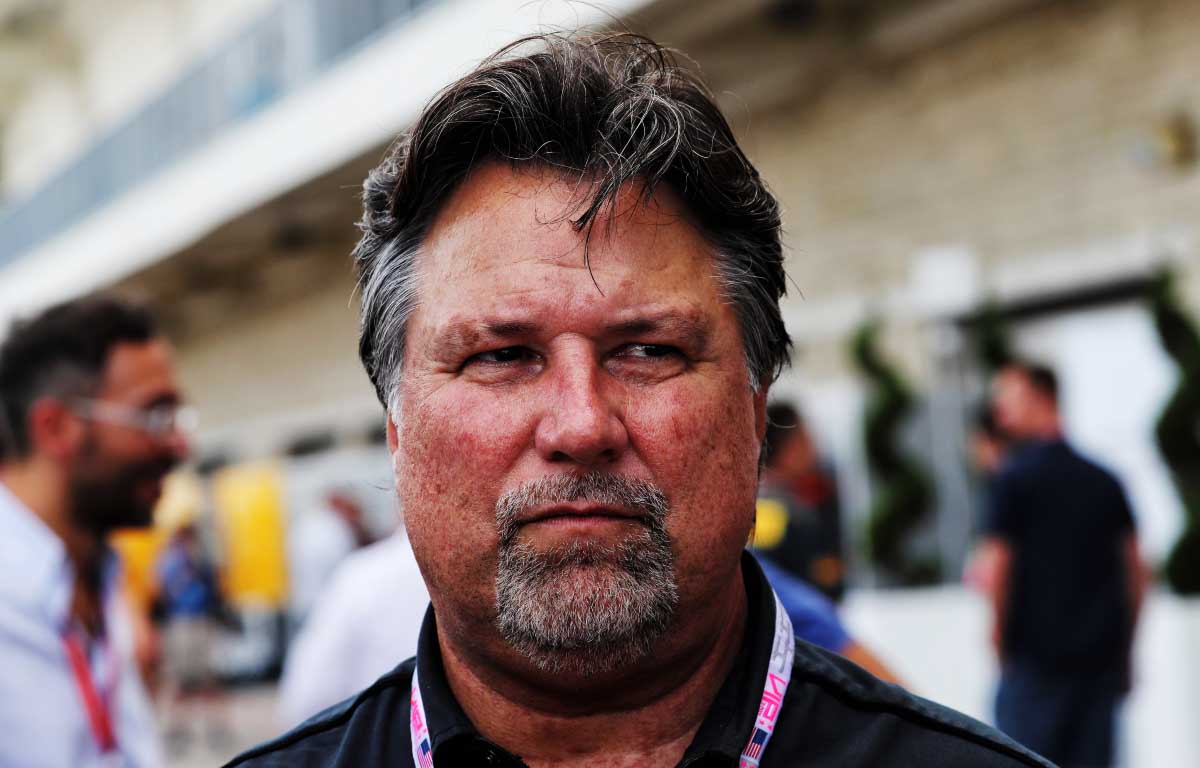 Mario Andretti says some "very interesting" individuals are lined up and ready to join his son Michael's proposed entry to F1, Andretti Global.
All it took was a single tweet to set the F1 community ablaze with intrigue over when the new Andretti Global entry will join F1, and in what shape it will take.
The 1978 F1 World Champion posted a tweet on Friday to tease a potential new entry to F1, with his son Michael leading the application for a 2024 start.
The American already confirmed they have a "good arrangement" with an engine supplier and will have their operation based in the UK as well as a base in Indianapolis to build the team's chassis.
Michael has applied to the FIA to field a new F1 team starting in 2024. His entry, Andretti Global, has the resources and checks every box. He is awaiting the FIA's determination.

— Mario Andretti (@MarioAndretti) February 18, 2022
Andretti tried last year to get onto the grid by attempting to make a purchase of the Sauber-operated Alfa Romeo team. However, the deal fell short at the final hurdle and the sale ultimately did not go through.
As a result, Mario revealed Michael had started to investigate the possibility of starting his own team from the ground up, with the project already attracting some "powerful individuals".
"To be honest with you, all along he (Michael) had this idea of 'well, if this doesn't work, we might have to start our own team'," said the 81-year-old to Racer.com.
"So he started working, he started talking about possible connections — that's how he pretty much lined himself up with an engine supplier and some of the aspects where, if you don't have anything like that at least promised, then what's the point?
"Also, he has some very, very interesting and powerful individuals ready to come on board as soon as this thing becomes official, with how to guide him and how to be involved in a start-up operation.
"I can't mention these individuals now until it's official, but he's done his homework to the point where I said 'you know, Michael, I'm going to say something about it', and he said, 'okay, just don't tell them everything!' I just can't sit back and not share some of this with the fans."
Andretti Global would have "at least one" US driver.
The Andretti name has been involved in racing over a number of categories including IndyCar, Formula E and most recently Extreme E.
Andretti senior will not rule out being involved, but explained of a more supportive role alongside his son who is the main driver of the entry.
The American insisted the project is serious about going ahead, with a determined Michael putting all the building blocks in place to make it to F1.
"I'm very proud of what Michael is doing and his goals," explained Andretti.
"I certainly endorse what he's doing and I'm there to help whichever way I can without having a job! That's the perfect scenario!
"I said 'you're so far along and you've done so much work since the attempt to purchase a present team failed'. He's not giving up on the idea, period.
"He started working immediately on the Plan B, if you will, that now becomes Plan A, to just start his own team.
"He has a couple of individuals behind him that are here for the duration and are solid, and everyone is feeling the same way – feeling very positive about embarking on something like this."
The announcement is yet to be made official and the FIA application process is long and thorough. However, Andretti believes creating buzz now will only stand in good stead for later on down the line.
"That's my point exactly," Andretti continued. "We all know the importance of that (drawing in partners) and to arm yourself with the best talent possible for the particular job and that's the secret of everything.
"That's how you reach out – you try to create enough excitement that it could be interesting for a lot of talents to join something like this and be part of it."
Andretti still wants a spot on the F1 grid
Mario Andretti reveals that his son, Michael, is not giving up on his dream of owning a F1 team.