Andretti issues request to keep F1 dream alive
Michael Andretti has urged the FIA to allow an 11th spot on the Formula 1 grid to go down to a bid, adamant he'll "beat everybody".
Back in February, reports emerged claiming that Andretti, a former McLaren driver and the son of 1978 Formula 1 World Champion Mario Andretti, wanted a spot on the Formula 1 grid.
The American began putting things into place from personnel to premises to putting out feelers for engine deals, and applied to the FIA for a slot.
Motorsport's governing body has yet to say yes or no.
In fact F1 CEO Stefano Domenicali has gone as far as to say he is happy to keep Formula 1 at the ten teams that currently make up the grid.
"I have to be very honest, today F1 with 10 teams, with the competition on the track, is very, very solid," Domenicali said.
"There's complexities that need to be considered if other teams can be added, therefore I don't think it's the most important element to grow F1, to be honest."
Again that wasn't an outright no to Andretti with the American still hoping that his Andretti Global team will soon be on the grid.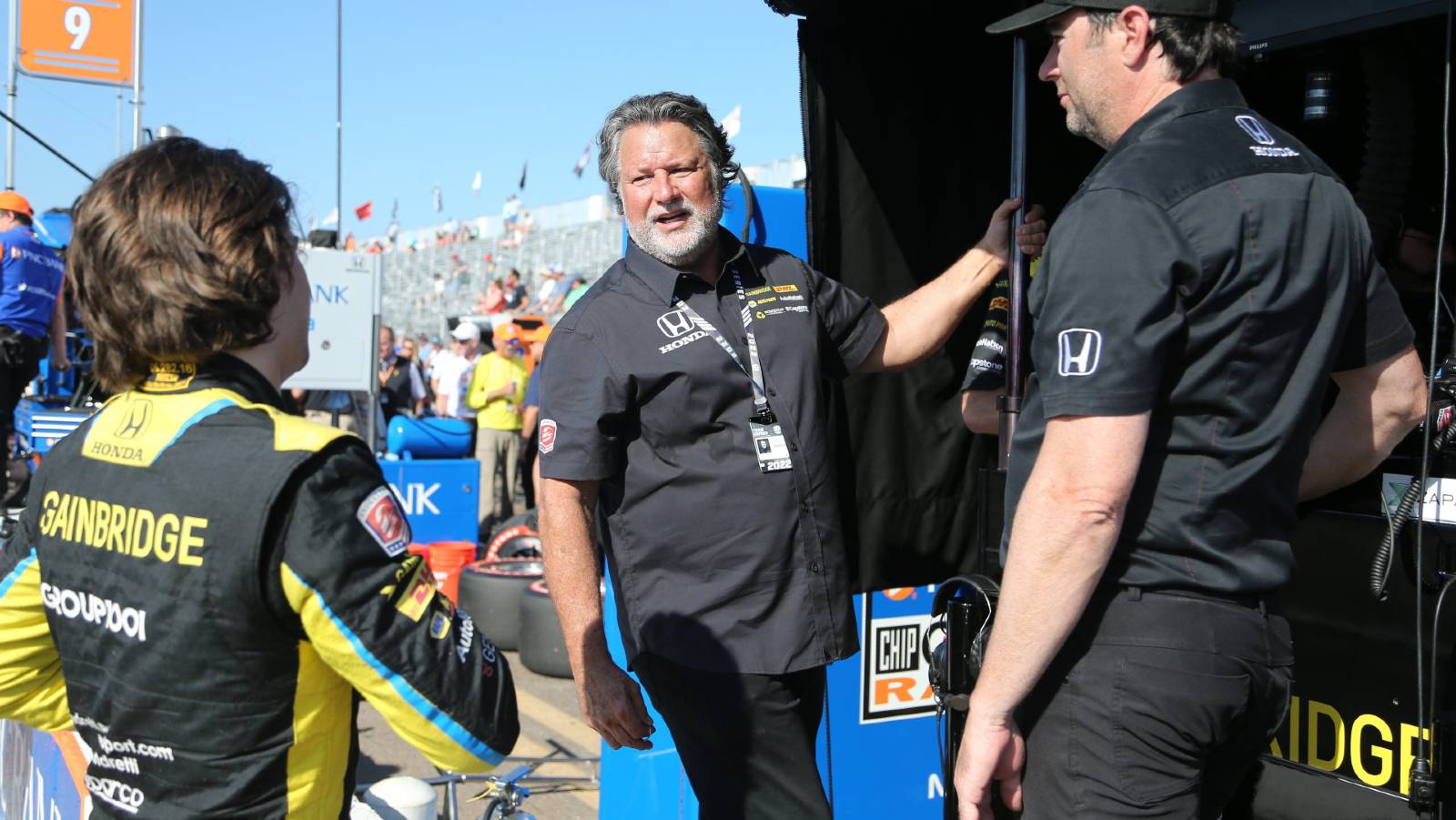 "I talked to (Liberty Media CEO) Greg (Maffei) and I asked him, 'Just let it go to a bid, we'll beat everybody,'" Andretti told AP. "That's all I'm asking.
"Not that they give it to us. Let us have a shot and we will beat anybody else that's out there. We have great backers. Money is not the issue."
But while Formula 1 is expanding the calendar, it doesn't seem as if the sport is at all keen to expand the grid.
This weekend Florida will host the inaugural Miami Grand Prix, the first of two American races on this year's calendar.
Next season there'll be three, the sport also heading to Las Vegas for what will be a Saturday night event.
With Formula 1's popularity growing in America, it begs the question whether a second American team – Haas is the first – would benefit the sport.
Maffei told AP: "I think there would be a lot of factors, and being an American can be a positive, but we'd look at all things that a new team could potentially bring and that's not just access to new markets.
"Capital opportunities that they know something about, marketing, technology, all of those things would be interesting to us."
'Short-sighted' to say no to Andretti
Zak Brown believes it is short-sighted to say no to Andretti joining Formula 1.