Andretti unfazed by Mohammed Ben Sulayem's step back from F1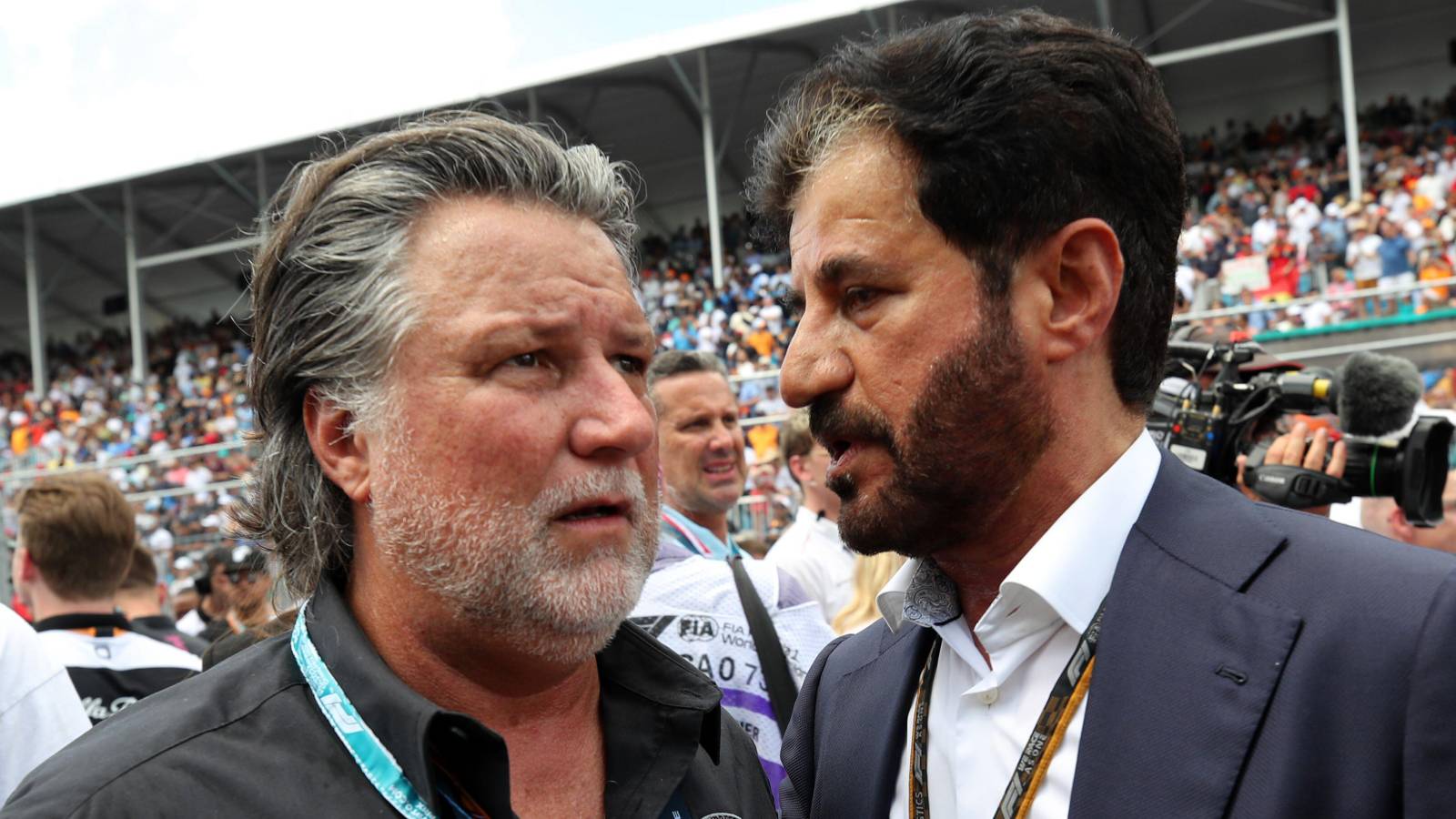 1978 F1 World Champion Mario Andretti doesn't think Mohammed Ben Sulayem's step back from F1 will have any effect on Andretti's F1 entry prospects.
FIA President Mohammed Ben Sulayem recently confirmed that he is to take a step back from day-to-day involvement in the administration of Formula 1, having played a major role in introducing changes in his first year following election shortly after the events of the controversial title decider in Abu Dhabi in late 2021.
Ben Sulayem has been a vocal supporter of the efforts of the Andretti Global team, with the Michael Andretti-led outfit doing their best to win approval for entry to the sport over the next few seasons.
While the American squad have met with a largely negative response from the 10 existing teams, Ben Sulayem was one of the few prominent voices lending his support to the General Motors-backed entry.
Mario Andretti: Mohammed Ben Sulayem change won't influence Andretti entry
Earlier this week, Mario Andretti, 1978 F1 World Champion and father of Michael, spoke to PlanetF1.com about how Andretti Global have merely shown excitement about the prospect of joining the sport – his comments coming in the wake of some gentle criticism from F1 CEO Stefano Domenicali regarding the public nature of the team's overtures.
With Ben Sulayem taking a step back from the coalface of F1, delegating the day-to-day running of F1 to Nikolas Tombazis in a new role as single-seater director, Andretti outlined how he doesn't believe the FIA President's step back will have any impact on the team's prospective entry.
"I don't think so," he told PlanetF1.com.
"I mean, with the FIA, we have everything in place, they obviously have officially opened up the prospects of teams joining, and they're evaluating every aspect of that part.
PlanetF1.com recommends
Alpine will supply power units to Andretti if 2026 bid is successful
Exclusive: Mario Andretti responds to Stefano Domenicali's 'not smart' comments
Christian Horner 'would love' to see Andretti in F1, but asks 'who is going to pay?'
"So we're in there – all along we've had a very positive relationship. I mean, it's nothing new that they have a day-to-day individual, Nikolas Tombazis, to handle all of the open-wheel aspects of the FIA.
"So, nothing has really changed from that part as far as we're concerned. That change was made some time ago, with President Ben Sulayem just regrouping and he has really assessed the situation and put different individuals in charge of the different elements of the FIA, different responsibilities, and that has not changed from our standpoint at all."
Andretti Global not thinking about FIA rejection
With Andretti and General Motors having officially lodged an expression of interest with the FIA having opened up the process for new team applications, Mario explained that there is no credence being given to the thought of what to do if the FIA turn them away.
"We're not planning in that respect, I think everything on our side is staying positive," he explained, re-iterating the stance from six months ago that the team are working as though permission has already been given.
"We're working towards the project and hoping reason will prevail. Once we're given a green light, we don't feel like we're starting from zero.
"Things have been going on with the team, Michael's group is working every single day to prepare to do everything possible so that, once we're given the green light, we're already on the way – the effort is not stopping in any way."