Andretti: We're not asking for any favours, we're bringing something to the party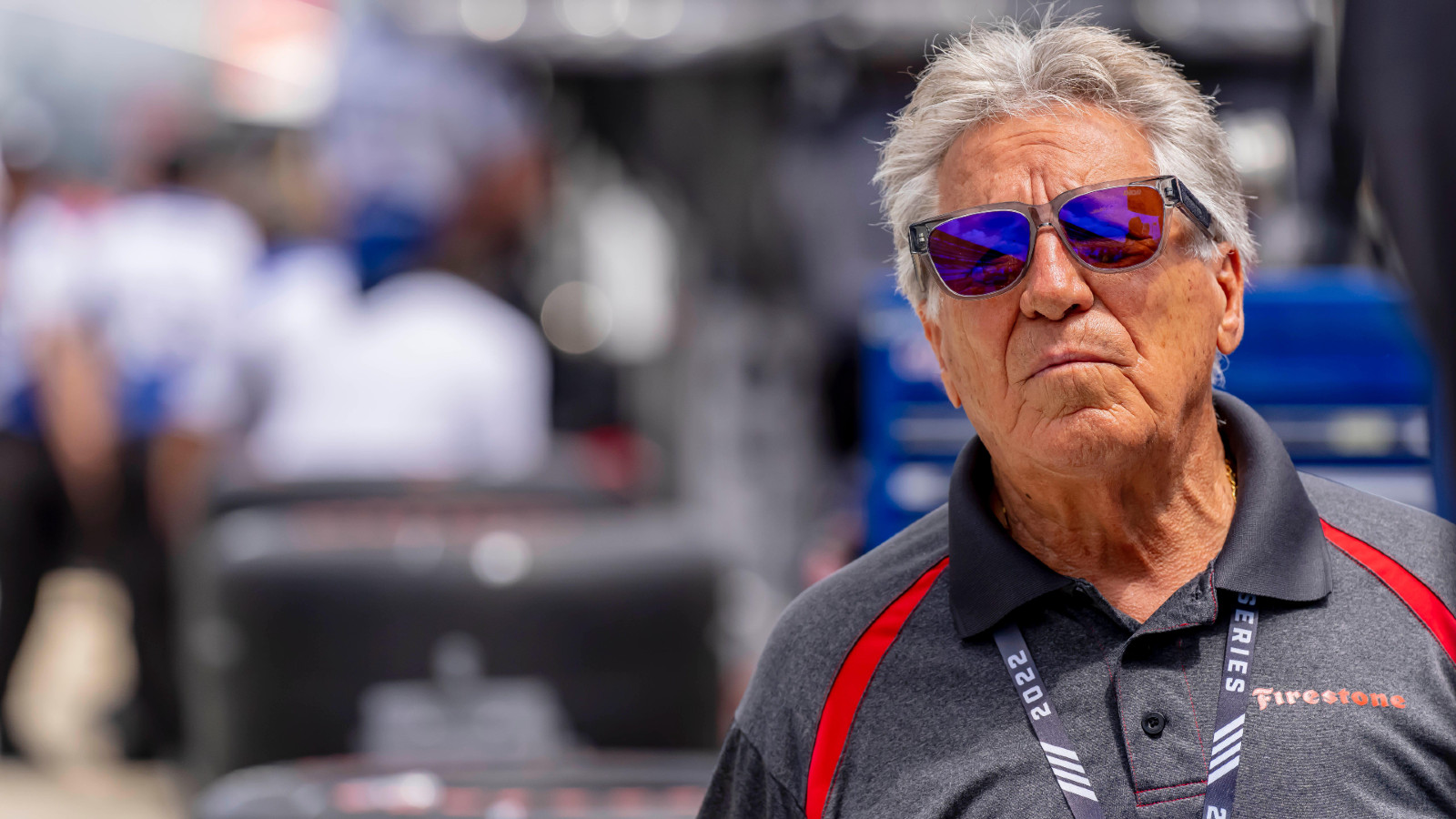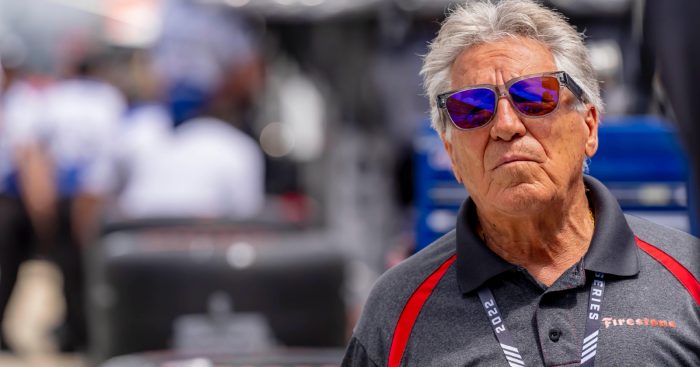 As the FIA officially open applications for new F1 teams, Mario Andretti says Andretti Global have done "everything that was asked of us".
It has been almost a full year since Michael Andretti announced he had applied for the 11th spot on the Formula 1 grid under the Andretti Global name.
With plans to build a state-of-the-art factory in Indianapolis and set up another base in England, Andretti also secured a deal with an engine supplier.
But, almost 12 months on, his efforts have been blocked by opposition from the existing teams who fear the dilution of the prize money could hurt them. He simply says that's "greed".
He does have one person in his corner, FIA president Mohammed Ben Sulayem who says he was the one who urged Andretti to sign a manufacturer, the American announcing a link up with Cadillac earlier this month.
As news broke of the FIA officially opening the application process, although with a few new criteria, Mario Andretti says they have done "everything" that has been asked of them.
"We've done everything that was asked of us and, so far, we've delivered," he said in the latest issue of Motor Sport Magazine.
"We are honest in our approach and we're willing to do whatever it takes to reach our goal, that's what drives us. It's what we love, and that's not gonna change.
"All along there have been headwinds but you have to have the resolve, the relentless pursuit of your goal, and there's always the opportunity to succeed.
"A lot of things have been discouraging, but there's encouragement. The support from the fans, the people who love the sport, has been so strong."
PlanetF1.com recommends
Exclusive: General Motors confirm FIA entry bid, believe their team 'will heighten enthusiasm for F1 racing, globally'
Anonymous team boss on FIA president: 'Everyone thinks he's got to go'
FIA officially open applications for new F1 teams and reveal new requirements
Andretti sometimes asks himself 'do we really need this?'
Announcing the revised process on Thursday, the FIA said that "thorough due diligence" would be carried out, including with regards to the "technical capabilities and resources of the applicant team, the ability of the team to raise and maintain sufficient funding to allow participation in the Championship at a competitive level and the team's experience and human resources."
The FIA wants applications in by Sunday 30 April with a decision set to be made two months later.
But while the FIA are open to it, the teams still aren't in favour with Christian Horner telling Racer that "as with all these things though, it ultimately boils down to, 'Well, who's going to pay for it?'"
The teams fear they are the ones who'll carry the costs as there will be "diluting of their payments to accommodate it."
Mario Andretti is still hopeful.
"I don't dwell on the negatives," he said. "Of course everyone is entitled to their opinion. Sometimes, honestly, I ask myself, 'Do we really need this?' – and the answer is yes, we do, we actually do."
"Michael's team has already invested heavily in this project, without any assurances, so they have a lot to lose if F1 decides they don't want us but they need to prepare so they don't have to start from scratch."
He added: "The new FIA president, Mohammed Ben Sulayem, really understands the importance of growth. He respects us, he understands our resolve, and if we meet the prerequisite requirements we will be welcome.
"We're not asking for any favours. We're bringing something to the party."
General Motors have told PlanetF1.com they are "diligently working to respond" following the FIA's opening of their Expression of Interest process.
Could Andretti be the innocent victim in the FIA v F1 war?
All Michael Andretti and his father Mario want is a place on the Formula 1 grid, the right to be the 11th team and race in the series dubbed the pinnacle of motor sport.
But their efforts could be undone by the escalating war between the FIA and Formula 1.
Formula 1 chiefs, both from the teams' side and Liberty Media, are said to be disgruntled with FIA president Mohammed Ben Sulayem and want him gone. They even have a replacement in mind in former F1 team boss David Richards.
One unnamed team boss recently told the BBC: "Everyone thinks he's got to go. That is definitely the general view."
What better way to do that than by blocking him at every turn until, unable to effectively do his job, he quits.
The teams aren't happy that he wants to dilute their prize fund, they also aren't happy with some of his race directors' decisions last season. They're joined by Liberty Media in both those arguments, including the one in which the 61-year-old called a reported $20bn bid for F1 an "inflated price tag".
It has become a war-of-words that shows no sign of calming down. And one in which Andretti could pay the biggest price of all.