Shovlin hints rivals told stewards of practice starts
Mercedes' rivlas may have "flagged" Lewis Hamilton's practice starts to the stewards, that's according to Andrew Shovlin.
Minutes before the start of Sunday's Russian Grand Prix, the race stewards announced that Hamilton was under investigation for practicing a start outside the designated zone.
Instead of doing so in the area laid out in the race notes, the reigning World Champion went further along the pit exit.
The investigation, concluded during the race, declared that the Brit had broken the rules, not once but twice.
Hamilton was handed two five-second time penalties which hampered his chances of winning in Sochi.
He still finished P3 to hold a 44-point advantage in the Drivers' Championship.
Shovlin, Mercedes trackside engineering director, reckons a rival may have ratted them out.
"Some places there's a box that they paint on the floor and you've got to do it in the box," Shovlin told the F1 Nation podcast, "other places it's kind of a general area.
"Often if there's a lot of rubber it's not going to be representative of the grip," he continued. "The drivers – and also the engineers – will want to find a bit that's closer in terms of the grip to expect on the grid.
"And what happened was Lewis asked if he could go a bit further along the pit exit, we hadn't realised quite how far he was going to go.
"But it's really just trying to find a bit of tarmac that is more like the one you are going to get when you do a proper race start.
"We didn't see the first one, and when we saw the second one we thought 'they're not going to like that'.
"We didn't think it was dangerous and given that the event notes said it was on the right-hand side after the pit exit we thought it might have been ambiguous enough that we would have…
"I mean when we saw the car position it wasn't a complete surprise that they didn't like it, and no doubt there may have been teams who flagged it as much as whether the FIA or the stewards spotted it themselves. I don't know."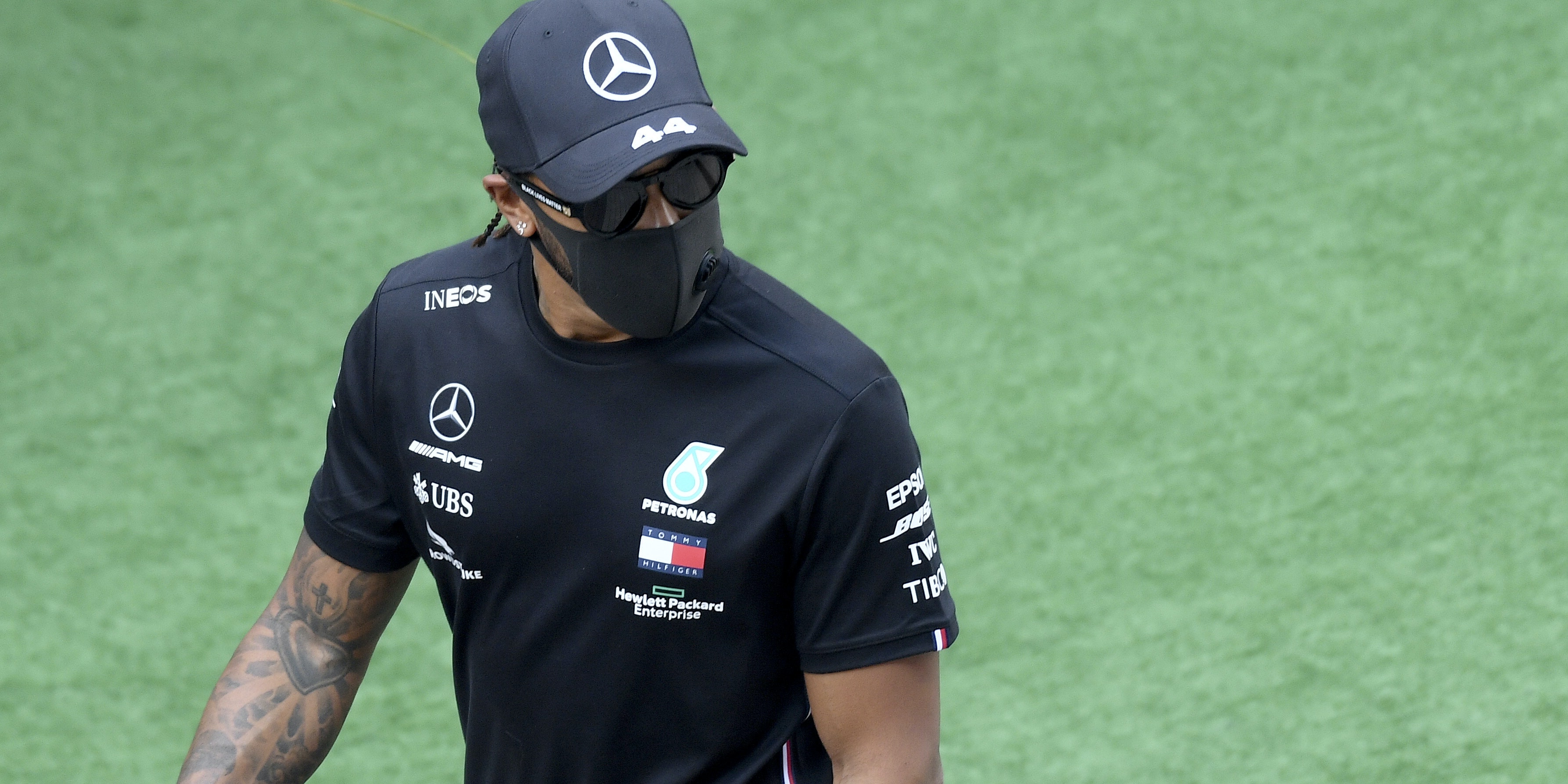 Get your hands on the official Mercedes 2020 collection via the Formula 1 store
Hamilton reacted angrily to the penalties, accusing the race stewards of trying to "stop" him.
He has since backtracked, apologising for his comments.
I may not always get it right in the face of adversity. I may not always react the way you want me to when tensions are high, but I am only human after all and I am passionate about what I do.
"I'm learning and growing every day and I'll take my lessons and keep fighting on to the next one.
"Thank you to those who continue to support and are right there fighting with me. Still we rise!"
Follow us on Twitter @Planet_F1 and like our Facebook page.