Newey on his 'lazy' method of copying
Don't show Adrian Newey a photograph of a car and ask him to copy it, rather the Brit prefers to see it in person.
Last season the copying of Formula 1 cars became one of the season's headlines when Racing Point debuted a pink Mercedes.
Basing on their car on the 2019 Mercedes, Racing Point's RP20 took copying to an entirely new level, one that their rivals did not appreciate.
Renault protested the RP20, focusing on its brake ducts with the rules stating that all the teams have to design their own, with the FIA ruling that they were based on Mercedes'.
Racing Point was hit with a fine and also lost 15 points in the Constructors' Championship, ultimately costing them third place in the standings.
The FIA subsequently took steps to avoid copying, making it illegal.
It, however, is by no means a new concept with even Newey, arguably one of Formula 1's greatest designers ever, saying he has copied in the past.
He just likes the lazy approach, looking at the cars with his red notebook in hand.
Red Bull merchandise is available to purchase now via the official Formula 1 store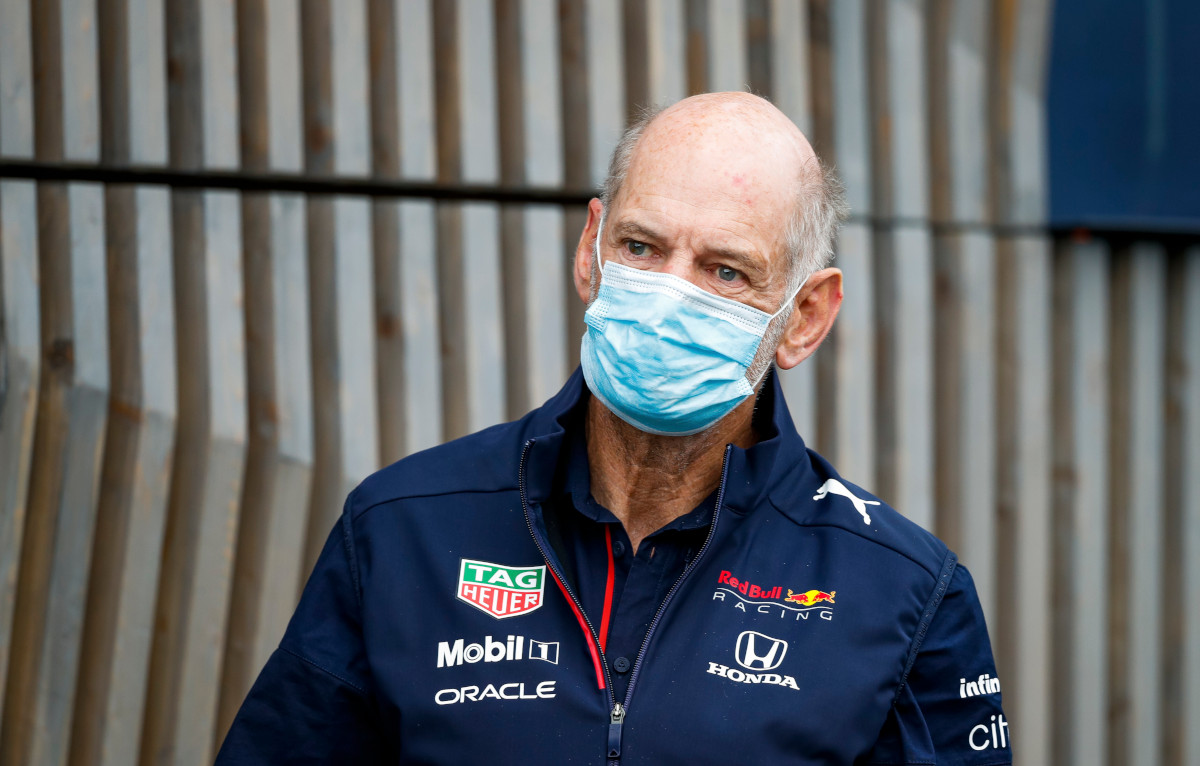 "It is a combination of mainly looking at competitors and of course, all the teams now have their own photographer who gets hundreds of photos of our competitors each weekend," he told the Talking Bull podcast.
"But I sort of like looking at the cars because you can then walk around them and see them in 3D which is obviously one of the limitations of photographs.
"And I suppose it is a sort of laziness that I don't have a lot of time to spend endlessly looking at photographs of competitors, it is easier just to walk around and see which bits catch my attention – and that can really be anything.
"Indeed, when the car is in the garage, I spend quite a lot of time just looking at our own car.
"I think it is just trying to look at different angles, what we are doing and what other people are doing and see if that sparks any ideas, which may not necessarily just be a direct copy.
"It is more kind of 'why is somebody doing this' and that thought process."