'Mad as a box of frogs' for leaving Mercedes
Andy Cowell has been described as "mad as a box of frogs" for quitting Mercedes – as he admits he is unsure of his next challenge.
Blackpool-born Cowell recently left his position as Mercedes' F1 engine boss having joined the company in 2004 and was instrumental in their development of the V6 hybrid engines introduced in 2014. He exited the Brixworth HQ at the start of July.
Reports in Italy recently suggested the 51-year-old had turned down an offer from Ferrari, declining "the invitation to restructure the power unit department", although this remains unconfirmed.
During 2020, Cowell has been working on Project Pitlane, a joint venture between Mercedes and the six other UK-based F1 teams to use their engineering nous in the fight against Covid-19.
But given the success he enjoyed with Mercedes, and that reported offer from Ferrari, there appears little doubt that Cowell will remain in demand among F1 engine manufacturers eager to close the gap to the World Champions.
However, Cowell insists there is nothing in the pipeline just yet, despite those close to him insisting he is crazy for walking away from Mercedes.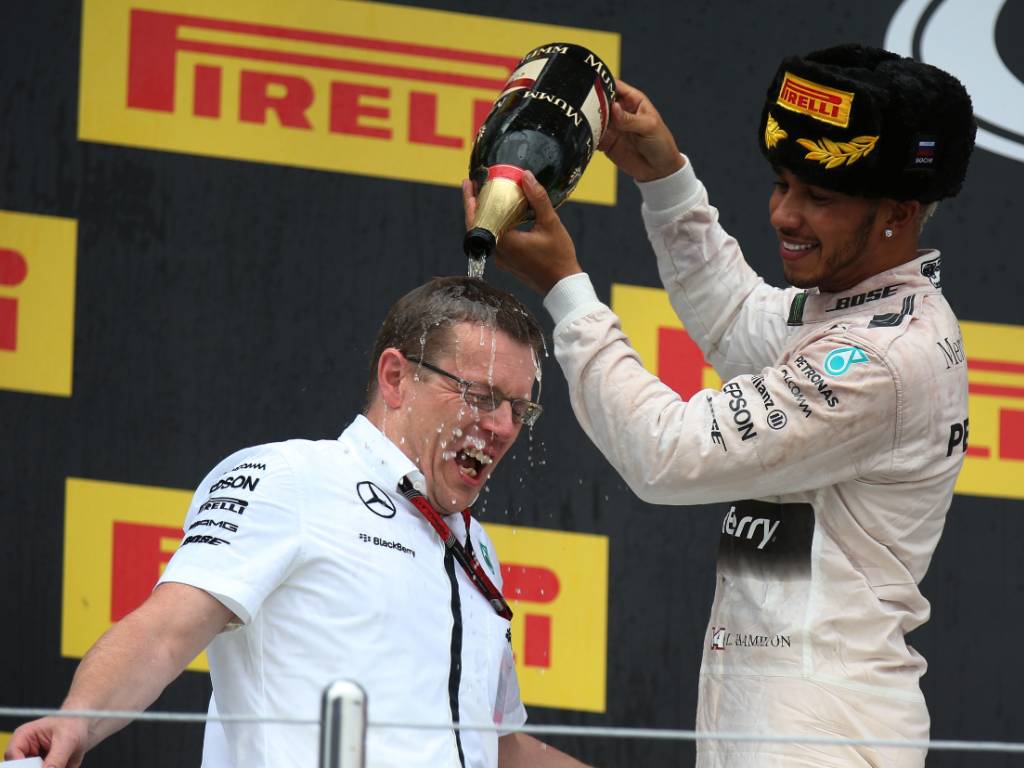 Get your hands on the official Mercedes 2020 collection via the Formula 1 store
"A lot of my friends, and especially my Mum, think I was as mad as a box of frogs to hand my notice in," said Cowell on the Beyond The Grid podcast.
"Everybody's saying, 'well, what are you going to do next?' and I'm not 100% certain yet. But hopefully it will give me a nice big challenge and hopefully I can help companies, organisations and, ultimately, people.
"It's time for a change. Mercedes is a company I'm hugely proud to have worked for. The people there are an incredible group of people and I'll miss them.
"[But] 16 years feels like a long period of time doing largely the same thing. I enjoy the 'clean sheet of paper' challenge of design. I think my personality likes the thrill of being dropped into something that's challenging and scary."
Working on Project Pitlane has also reaffirmed to Cowell that he made the right choice in leaving Mercedes.
He added: "It helped confirm that my decision was the correct one. I handed in my notice in January and Project Pitlane popped up in March.
"Project Pitlane was a 'go and have a go at something different' that lit the bonfire in my belly and got my head thinking every second of the day about CPAPs [continuous positive airway pressure machines] and about anything else Project Pitlane was working on, and that's the challenge I want going forward."
Follow us on Twitter @Planet_F1, like our Facebook page and join us on Instagram!