Andy Palmer comments on switch to another supplier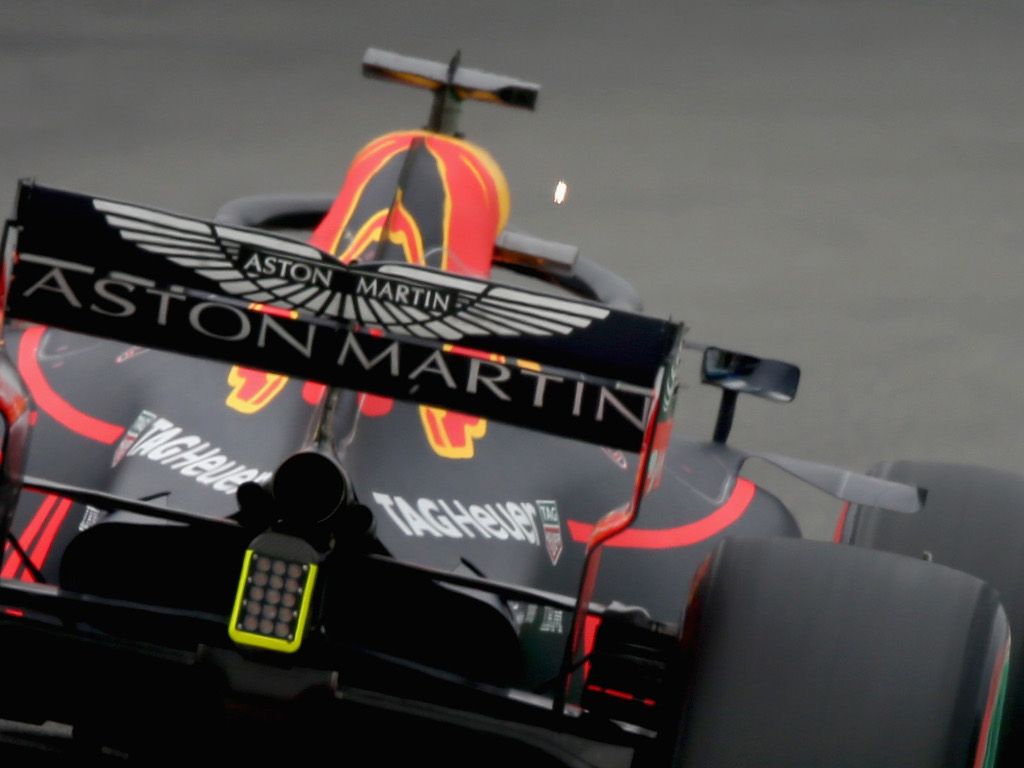 Red Bull's title sponsor has marked a sign of support to the upcoming engine distributor swap in 2019.
During the last two seasons, Red Bull has been distinguishing Renault in their official name with the TAG brand. With a tricky move made by Honda, the title sponsor of Aston Martin's team will have to share the name with its brand new engine supplier.
Having spread quite an odd impression at first, the idea of sharing two manufacturing brands in the frame of a single squad's name was later supported by Aston Martin's CEO Andy Palmer, who claimed that no contradictions were present in that case.
"But let's be brutally honest. While it was called TAG, everybody knew it was a Renault. And in that sense, [what is] the difference between whether it is a Renault or a Honda?" said Palmer.
The head of the automobile mammoth also added that if Ferrari had stepped in that would have been a red line. Eventually, it is all about Japanese manufacturer now. And with the support of Aston Martin, ambitious plans are ready to set a new horizon for Red Bull's team.
"Aston Martin has zero cross shopping with both brands. So we are completely indifferent to the name," he added.
Palmer also noted that the team's major concern was focused on the winning result.
A Red-Bull-Renault relationship started to get frayed in 2015, when Mateschitz, the owner of the club, claimed he would have quitted the Formula 1 if he hadn't been supplied with the engine capable of delivering a win to his team. The team kept criticising their motorist. Having been thin-skinned about such criticism, Renault said this brickbat had resulted in significant brand credibility descent.
The storms got stronger when Renault halted supplies for Toro Rosso with bringing all the attention to their own squad. This all led to ominous consequences with Red Bull's juniors switching to Ferrari's power units, while the seniors were forced to rename the French engines in their cars using the brand name of their sponsors Tag Heuer.
Public conflict of the two parties was later tailed off, with some experts admitting their further cooperation was anything but their own will. Having taken into account the upcoming natural expiration of the contract, the team reasonably took the initiative to find a new company, which would not prioritize its own team.
Red Bull knew full well that their cooperation with either Ferrari or Mercedes, or Renault would not deliver the same conditions and partnership as they had with Renault from 2010 to 2013 when the team managed to win four titles. Thus, the squad had two options — to plunge into building up their own engine or to search for a reliable manufacturer.
A reliable supplier was found in the face of Honda. Red Bull's benefits here are obvious: the team will get not merely the engines themselves, but the sponsorship of £80 mln for both teams. Besides, the two parties have already established good cooperation in the frame of MotoGP. Red Bull's estimated gain from Honda's deal is predicted to be  £100 million annually.
Having rethought all the aspects, Red Bull's new partnership has good grounds to exist until 2020. Does it mean that the team placed greater emphasis on profits rather than results? Not actually — Red Bull's members have thoroughly weighed all the pros and cons, including sports and financial prospects, having chosen an optimum option.