'Angry and clumsy Alonso carrying a lot of frustration'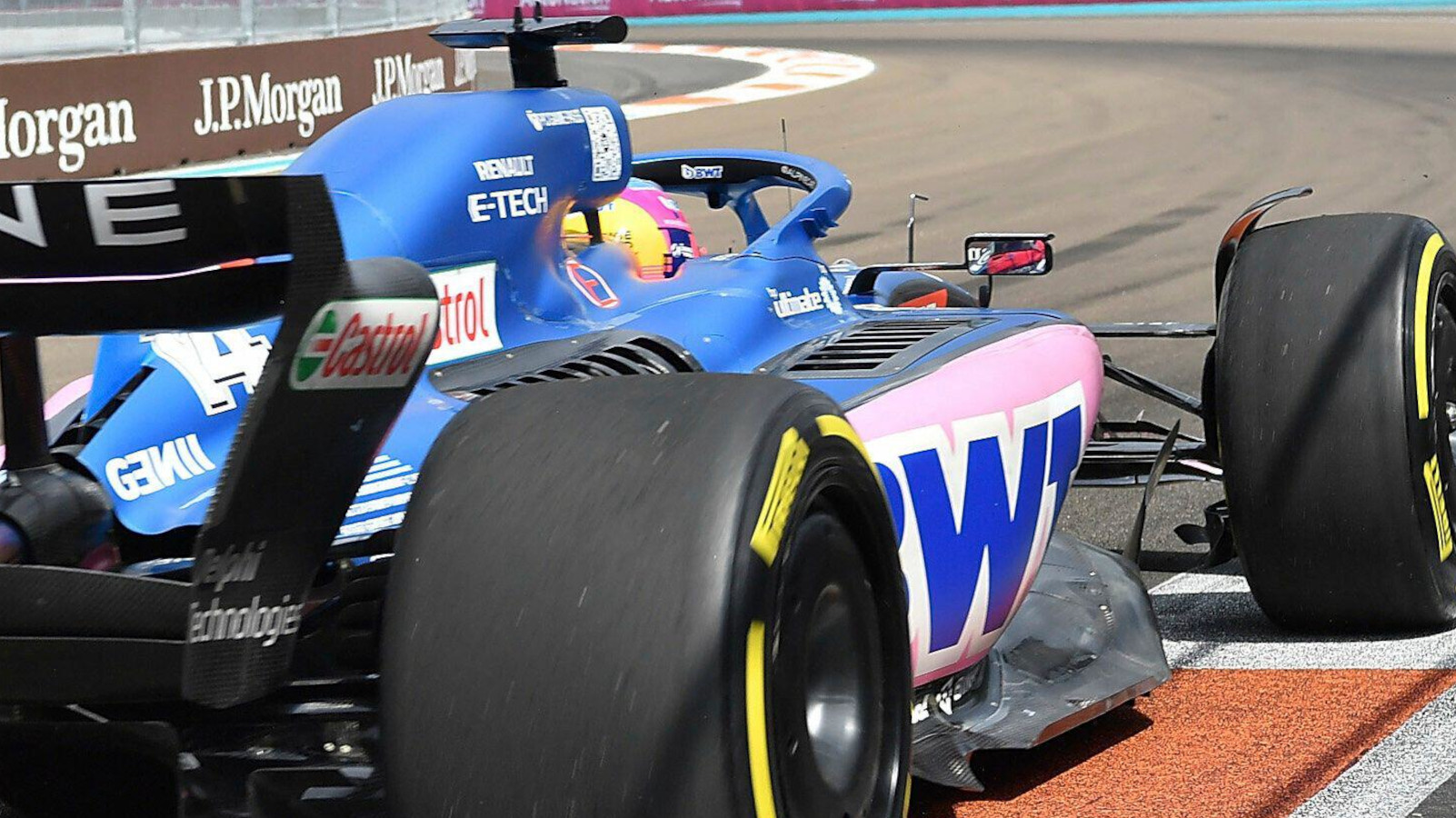 Not getting the results that he feels his form deserves, Martin Brundle says Fernando Alonso had an "angry and clumsy" Miami Grand Prix.
The double World Champion was slapped with not one but two five-second time penalties at the Miami International Autodrome, dropping him out of the points on Sunday.
Although he crossed the line in eighth place, he fell to ninth when a five-second penalty for his dive-bomb on Pierre Gasly, and then down to 11th when a second penalty, this time for going off the track to gain an advantage as he tried to break Mick Schumacher's tow, was applied.
The result means the Alpine driver is stuck on two points after five races, and Brundle reckons he is feeling frustrated about that.
Lunging up the inside of Pierre Gasly's AlphaTauri and causing contact, Fernando Alonso admitted he was in the wrong at the Miami Grand Prix.https://t.co/RskdFRAk7U #MiamiGP #F1 pic.twitter.com/3MhPsE7BwW

— PlanetF1 (@Planet_F1) May 9, 2022
Writing in his latest Sky Sports column, he said: "Fernando Alonso had an angry and clumsy race to forget, making contact on a couple of occasions and taking penalties for both that and cutting the track to finish out of the points.
"He's carrying a lot of frustration as this season unfolds with solid speed but only two points alongside his name from the first race of the season."
Alonso's antics elevated Alex Albon into the points, the Williams driver classified P9 as he raced his way from the back of the grid into the points.
It also handed Lance Stroll, who started the grand prix from the pit lane, his second top-ten showing of the campaign.
Brundle continued: "This allowed the excellent Alex Albon into ninth and two points for Williams, and the pit lane starting Lance Stroll a well-deserved point for Aston Martin. They were both driving well all weekend."
But while Alonso had a race to forget, his team-mate Esteban Ocon was back in the points.
He brought home his fourth top-ten result with a P8 on the day, and did so despite not taking part in qualifying after cracking his chassis in his FP3 crash.
"Esteban Ocon came from the back in a newly created car to finish an impressive eighth for Alpine," Brundle said.
"Along with the Aston Martins, he's a good reminder that, with the easier to follow 2022 cars and copious DRS zones, with some decent strategy and pit stops, along with patience, you can score points from anywhere on the grid or even the pit lane."
'Angry and clumsy' Alonso is frustrated
Martin Brundle has suggested that Fernando Alonso is driving angry and that's why he's making some clumsy mistakes.