'Angsty Max Verstappen has got some serious competition this weekend'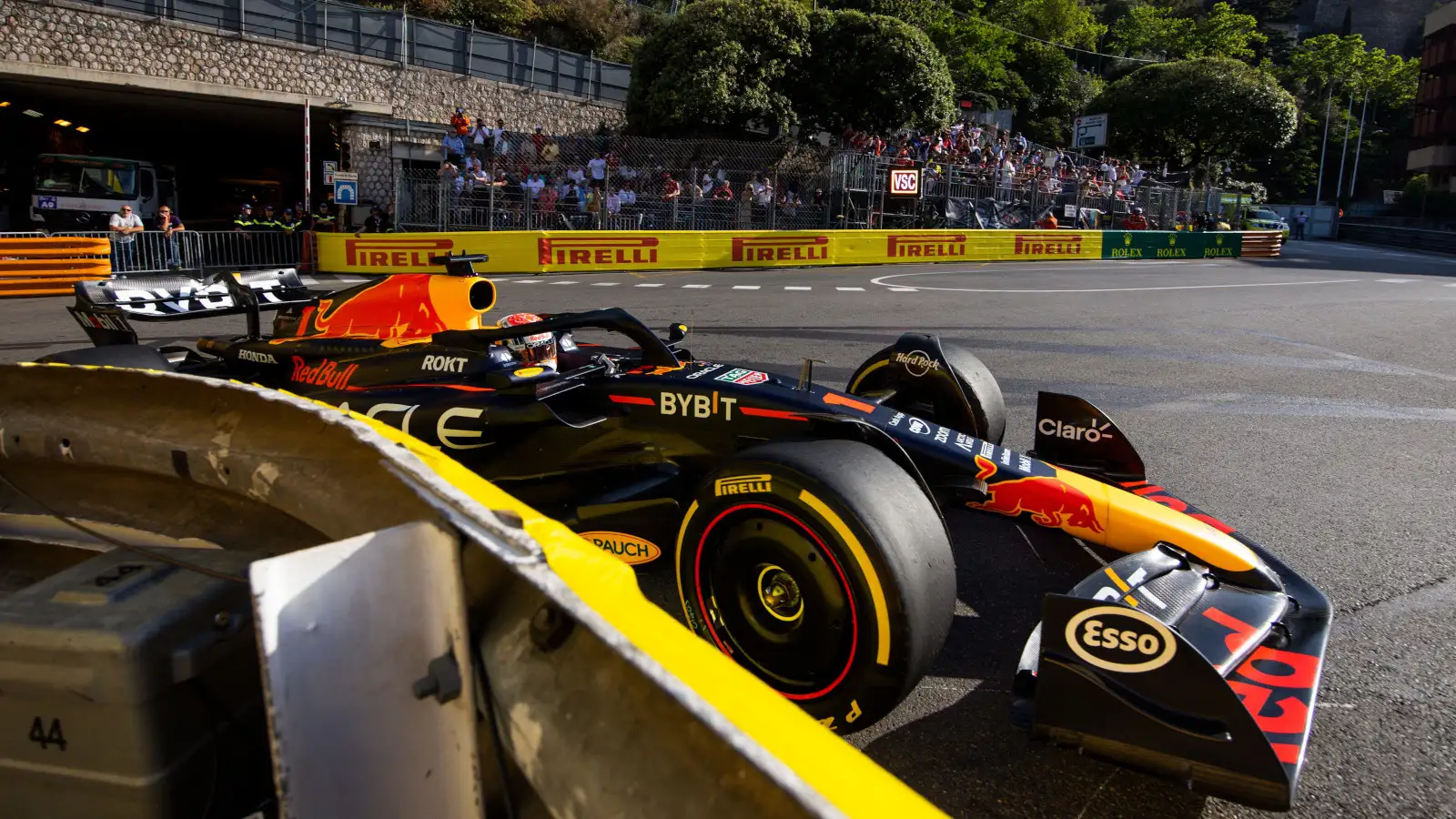 Frustrated with his RB19 in the opening practice session for the Monaco Grand Prix, Martin Brundle says the "angsty" Max Verstappen has some "serious competition" this weekend.
Having acknowledged in the build-up to the Monaco Grand Prix that this could be the weekend Red Bull's winning streak comes to an end given their "super-duper" DRS would have little to no impact, Verstappen was notably frustrated in Friday's opening practice hour.
While he complained about the clutch as he left the garage for his first run of the day, he adding bottoming and set-up to his list of issues with Red Bull twice changing the car's set-up only to be told by the driver that it is still "really not good".
Brundle reckons it's because this weekend Red Bull have "serious competition" for the win.
"He was angsty even before he got onto the track with the clutch," he told Sky Sports, "he wasn't a particularly happy driver at any point.
"When the car hits the ground, the load goes through the chassis instead of the tyres, the car is jumping around as well and it is supremely uncomfortable because you are sitting on the floor.
"The integrity of the suspension now – they don't have too many adjustable parts in there, you don't just put the ride height up and down, it is a package you have to put on now. It is not an easy fix and he had to live with some problems.
"They will home in on where they need to be but they have got some serious competition this weekend."
PlanetF1.com recommends
FIA to shine 'magnifying glass' on Q3 to stamp out deliberate crashes
F1 live stream: Watch the Monaco Grand Prix weekend with F1 TV Pro!
Red Bull motorsport advisor Helmut Marko confessed to Servus TV that the team was "definitely wrong with our set-up" in FP1 because "what worked optimally in the simulator cannot be realised on the track."
However, with yet more changes made in the break between FP1 and FP2 Verstappen went top of the timesheet with a 1:12.462, which was 0.065s faster than Ferrari's Charles Leclerc.
"The end was pretty good, but the start was difficult," said the reigning World Champion. "The first practice session was pretty tricky, I wasn't at all happy with how the car behaved on the kerbs and bumps.
"The second session was much better, the car more competitive.
"But compared to Ferrari's drivability, we still seem to be behind here, they are very close."
Ferrari weren't far off the pace with Carlos Sainz in third just a tenth down.
That had 2009 World Champion Jenson Button declaring "both Ferraris looked very quick, they have the pace.
"And let's not forget, Ferrari's real strength is qualifying. And if you're on pole here, you'll automatically be hard to beat in the race."
The 2009 Monaco GP winner concluded: "Ferrari has a really good chance of beating Red Bull here."