Anonymous team boss on FIA president: 'Everyone thinks he's got to go'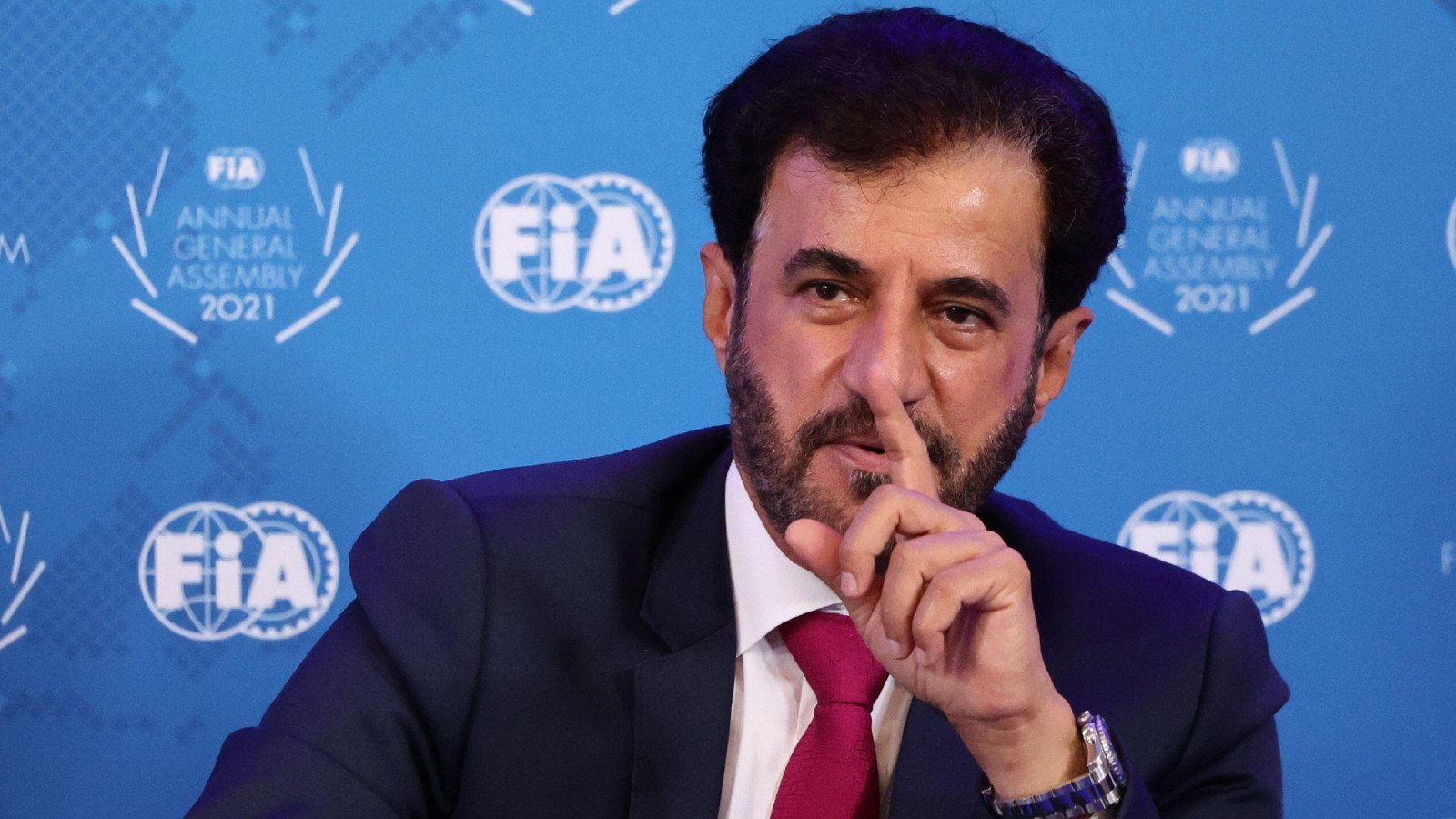 There's growing discontent amongst the Formula 1 fraternity over Mohammed Ben Sulayem with one unnamed team boss saying "he's got to go".
Ben Sulayem replaced Jean Todt as the president of the FIA in December 2021, his first duty was to find a way through the mess and public criticism that came after the season-ending Abu Dhabi Grand Prix.
But while he was initially praised for the steps taken, the 61-year-old seeing off former race director Michael Masi and tweaking the wording of the regulations to ensure there'd never be a repeat, it wasn't long before the shine began to fade.
From from his race directors making questionable calls on race weekends, such as Monza's red flag ending and Japan's recovery vehicle scare, to the FIA claiming credit for the 2023 calendar, he soon found himself at loggerheads with not only Liberty Media but also the F1 team bosses.
The situation has declined in recent months with Ben Sulayem pushing for an 11th team on the grid, with the likes of Christian Horner saying that's all good and well for the FIA because they aren't the ones who'll lose money, it's the teams who'll have to share their prize fund with an extra entity.
F1 chief Stefano Domenicali has also spoken out against adding an 11th team, wary of diluted the F1 brand.
As the list went on, he also earned the ire of the teams and F1 bosses when he recently declared a reported $20 billion offer to buy the F1 rights from Liberty Media an "alleged inflated price tag".
The teams were quick to write to the president, calling his comments a "major overstep, short sighted and an unnecessary intervention."
PlanetF1 recommends
Exclusive: Sebastian Vettel given extra time to decide on future as GPDA director
FIA officially open applications for new F1 teams and reveal new requirements
Who is Mohammed Ben Sulayem? Everything you need to know about the FIA president
And it's unlikely that Ben Sulayem's recent reminder to Formula 1 chiefs that the "championship is ours, we have only rented it out" will have gone down well.
"Everyone thinks he's got to go," one F1 boss, on condition of anonymity, told the BBC. "That is definitely the general view."
Another senior source added: "There has been widespread disgust."
Past sexist comments attributed to the FIA president aren't helping either with a senior figure telling the Beeb: "Those kind of comments bring down CEOs every day.
"What he really should be doing is back-pedalling and apologising. 'I made those comments 21 years ago. I regret them,' … whatever he wants to say."
His battle has now reached the drivers, the FIA president banning them from making political or religious comments with a race ban or $250,000 fine awaiting anyone who transgresses.
Valtteri Bottas said of that: "I don't understand why they want to control us. I think we should have the right to talk about what we want. That's how I see it, but we'll see what happens."
It has been reported that Liberty Media and the teams are keen to see Ben Sulayem ousted from his position as FIA president. They even have a replacement in mind in former F1 team boss David Richards.
But whatever happens next, as one F1 source said, it "is going to be pretty interesting – even the dynamic between Stefano and Mohammed. I get the sense they will come in not aligned."