A difficult second week of testing continued for Ferrari after a mechanical problem forced Sebastian Vettel into the barriers.
For the second consecutive day the Scuderia suffered a disrupted morning session, with the SF90 sliding off the track at Turn 3 and into the barrier to bring Vettel's running to an abrupt halt.
Vettel had 40 laps on the board when the accident occurred and damage sustained to the nose and suspension of the car meant that he was not able to add any more to his tally on Wednesday morning. He himself emerged unscathed.
Charles Leclerc, who was restricted to just 29 laps on Tuesday morning because of extensive checks to the SF90's cooling system, is facing another lengthy wait as Ferrari said just before lunch it would be "a few hours" before they are ready to resume their programme.
Vettel's accident prompted one of three red flags during the morning session at the Circuit de Catalunya, with McLaren and Red Bull both suffering on-track stoppages at the end of the pit lane.
Carlos Sainz's stoppage came shortly after zooming to the top of the leaderboard with the quickest time of testing so far: a 1:17.114 on the C4 compound.
That is two tenths quicker than the previous best effort set by Renault's Nico Hulkenberg on the softest C5 tyres.
A loss of water pressure was the explanation behind McLaren's subsequent stoppage and ended their morning running in the process.
Red Bull's Max Verstappen also stopped at the end of the pit lane shortly after, but was soon back out on track and amongst the lap count leaders in Barcelona.
After effectively missing the afternooon session on Tuesday, Valtteri Bottas, P4, was back in business with the W10, so far avoiding any more major dramas like Ferrari and racking up 75 laps.
Elsewhere, Kimi Raikkonen's Alfa Romeo caught the eye as they ran mini-shark fins on the nose of the car, whilst Williams quietly got on with their morning programme in their continued rescue operation.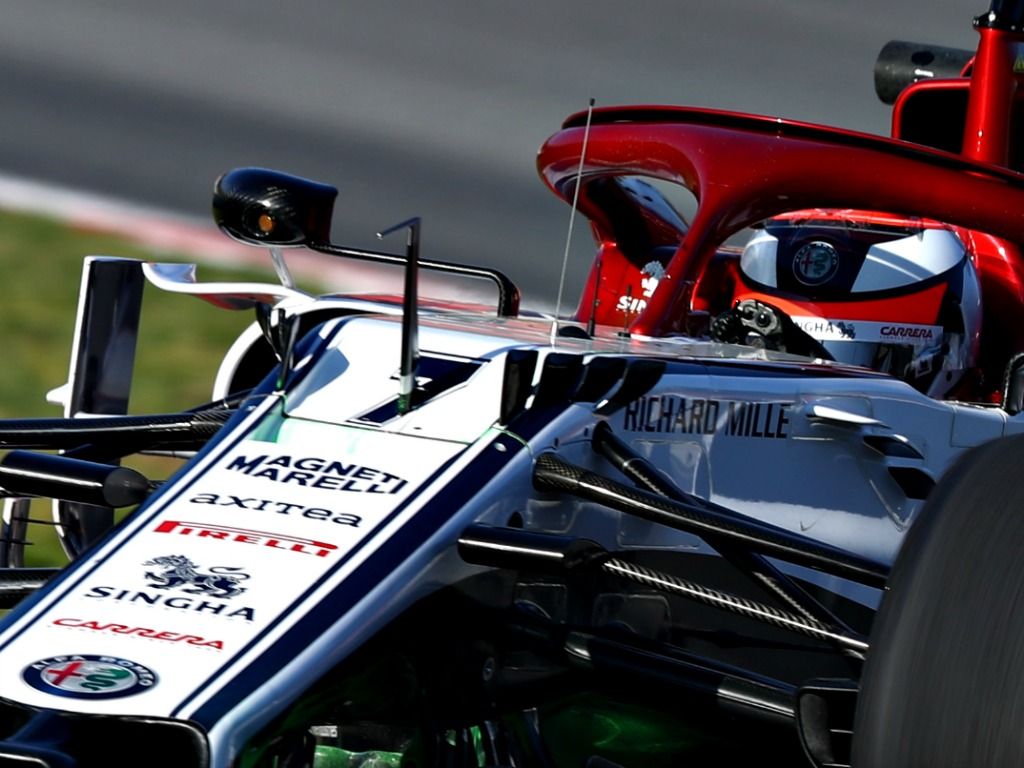 Day two timesheet (lunch break):
1 Carlos Sainz McLaren 1:17.144 C4 56 laps
2 Sebastian Vettel Ferrari 1:18.195 C3 40 laps
3 Max Verstappen Red Bull 1:18.395 C3 71 laps
4 Valtteri Bottas Mercedes 1:18.941 C3 75 laps
5 Daniil Kvyat  Toro Rosso 1:19.060  C3 36 laps
6 Kimi Raikkonen Alfa Romeo 1:19.194 C3 43 laps
7 Sergio Perez Racing Point 1:19.202 C3 29 laps
8 Romain Grosjean Haas 1:19.717 C2 42 laps
9 Robert Kubica Williams 1:19.991 C4 57 laps
10 Daniel Ricciardo Renault 1:22.597 C2 72 laps