Another Merc 1-2; more questions over Ferrari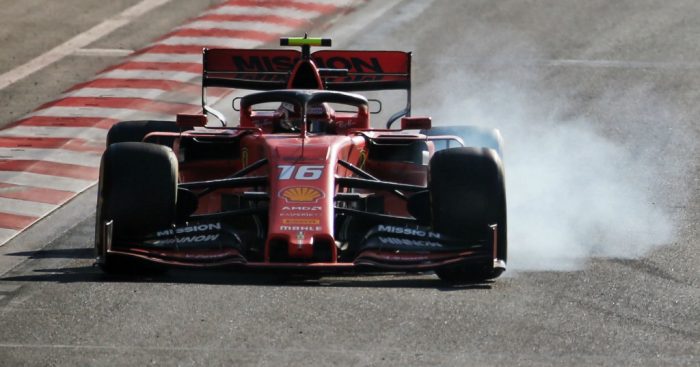 Valtteri Bottas headed yet another Mercedes one-two, while Ferrari got their strategy wrong…again in a rather low key Azerbaijan GP.
Here is how race day unfolded on the mean streets of Baku…
Having already desbribed his Q3 as s***, things got worse still for Kimi Raikkonen when he was excluded from Saturday's qualifying results after his Alfa Romeo failed its front wing test – the FIA judged it to be deflected more than the 5mm allowed.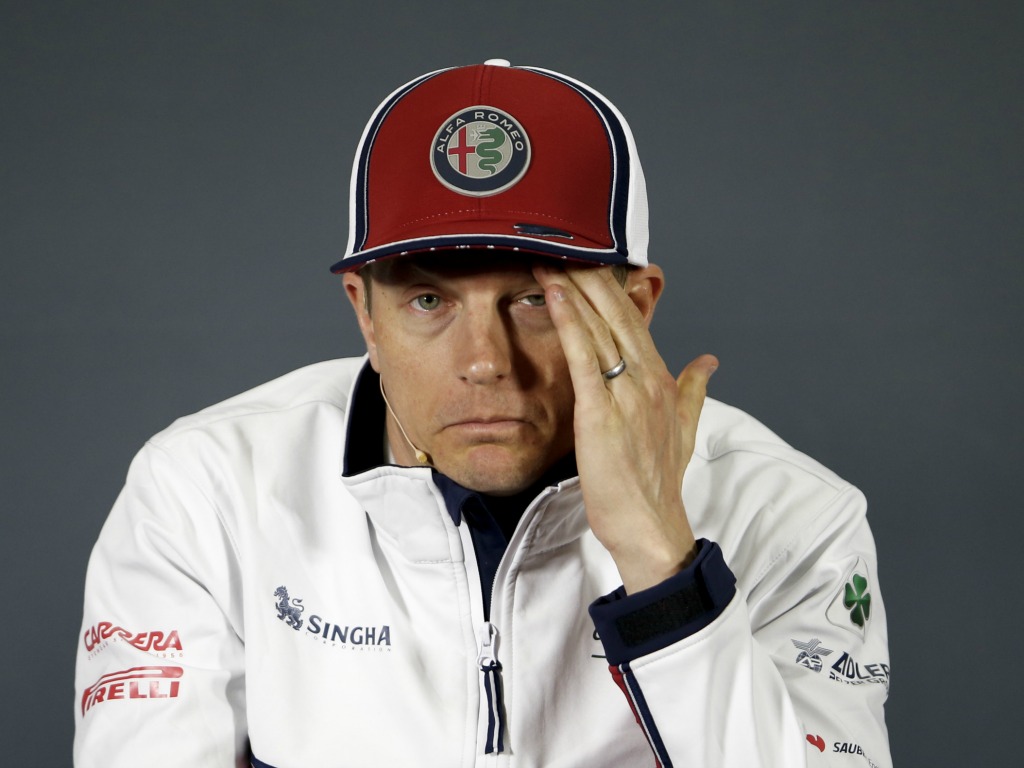 Robert Kubica brought out the red flags in Q1, and so was partly responsible for that painfully long qualifying. The good news was that Williams found the parts to do the repair job, the bad news was that they fell outside of parc ferme conditions, meaning he joined Raikkonen and Pierre Gasly in starting from the pit lane.
Williams say Robert Kubica will start from the pit lane following his crash in qualifying "in order to make further set-up changes ahead of the race"

— Andrew Benson (@andrewbensonf1) April 28, 2019
They don't waste money on tattoos here in Baku – this is far more creative, and free!
What do you do if you don't have a programme to sign? 🤔

👇 This 😂 pic.twitter.com/xTbxiyETuz

— Haas F1 Team (@HaasF1Team) April 28, 2019
There was a familiar face lurking around the streets of Baku…
You can't keep Bernie away on race day 👀 #F1 pic.twitter.com/k36hCe40Kl

— Planet F1 (@Planet_F1) April 28, 2019
Valtteri Bottas fended off his team-mate at the start and the opening turns, but once that was done, the Finn disappeared up the road.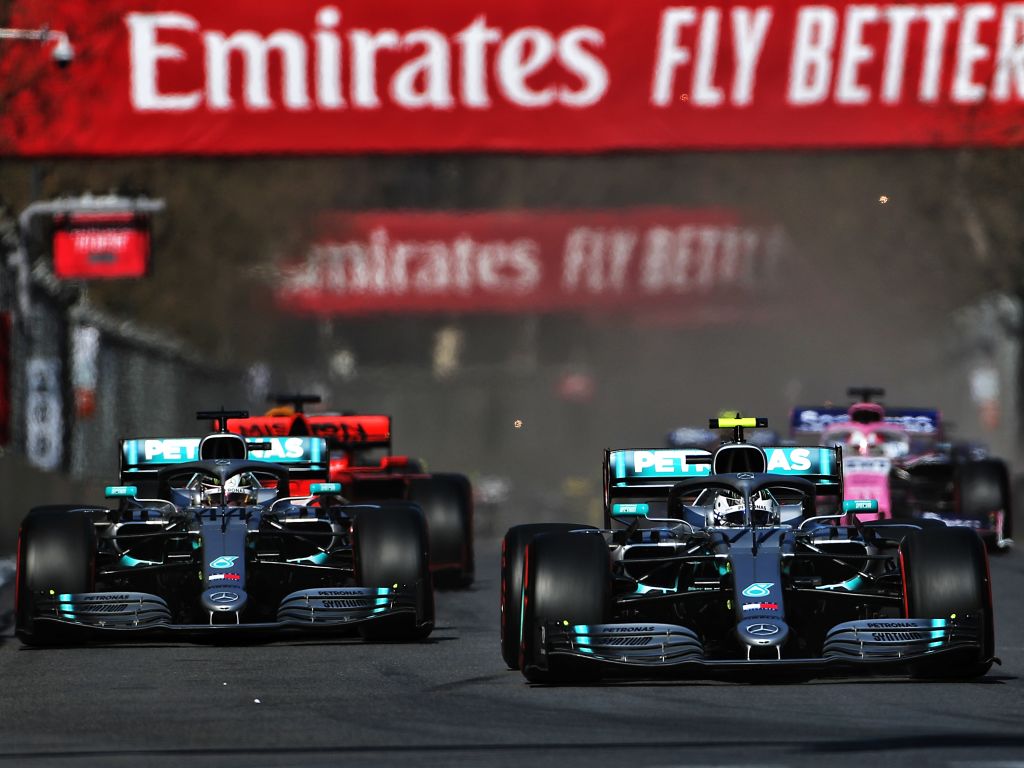 Sergio Perez's start wasn't too shabby either as he went in search of a third Baku podium by jumping Max Verstappen for P4.
@wtf1official when Sergio Perez overtook Max Verstappen pic.twitter.com/r8L3zt0Coc

— Alex Hines (@Alex_Hines17) April 28, 2019
Charles Leclerc may have started on the mediums, but that Ferrari power down the straights helped him to make early progress – by lap seven P5 was his. Verstappen proved his next victim as the youngster chased after team-mate Sebastian Vettel.
Those soft tyres were falling away dramatically. Vettel and Bottas both dived into the pits to bolt on the mediums, Hamilton followed with Leclerc closing in fast.
.@LewisHamilton pits for mediums too and @Charles_Leclerc leads! How long can he stay out for? #BakuGP

— Pirelli Motorsport (@pirellisport) April 28, 2019
Oops…
⚠️ We are aware of an issue affecting the F1 TV live broadcast of the #AzerbaijanGP

Our engineers are working hard to fix this and we will have more updates shortly. pic.twitter.com/Wy3Uvv8rOG

— The Official F1® Help Channel (@F1Help) April 28, 2019
Safe to say this was a weekend Williams will look to forget quickly.
Kubica gets a drivethrough penalty for going to the pitlane exit too early ahead of the race. #F1

— Autosport Live (@autosportlive) April 28, 2019
Lap 32 and Bottas would re-take the lead of the Azerbaijan Grand Prix, but Leclerc knew his final stint on the softs would be where he could do the damage.
Bottas 're take the lead from Charles #SkyF1

— Evonne O (@f1lover75) April 28, 2019
It was still rather subdued for Baku, but Ricciardo and Kvyat did manage to retire in one of the most bizarre ways imaginable.
Daniel Ricciardo has managed to crash into Daniil Kvyat in the most stupid way. #AzerbaijanGP pic.twitter.com/3D2JPs378G

— Vincent Bruins (@VincentJBruins) April 28, 2019
Gasly was finally put out of his misery after a terrible weekend when his RB15 packed up on lap 40 – out came the virtual safety car.
Ghastly for Gasly. #AzerbaijanGP pic.twitter.com/3Mta03ATKr

— Grand Prix Diary (@GrandPrixDiary) April 28, 2019
As it happened, Leclerc would get nowhere near the leading pack on the softer rubber, Ferrari trumped by Mercedes again. They did throw on another set though to go for fastest lap. Did he get it? Yes, he did – and it was a new lap record.
2 pit stops of Charles was the right move…sadly both way too late. What is going on? @ScuderiaFerrari #f1 #BakuGP @Charles_Leclerc pic.twitter.com/yNRVRq6fLR

— kristingreenwood (@krisgimages) April 28, 2019
And there it was…the chequered flag flew high for Bottas – his second win of the 2019 season. Hamilton pushed him hard but P2 was as good as it got. P3 for Vettel as Ferrari struggled to touch the Silver Arrows – is it time to stop saying Ferrari are faster?
🏁🇦🇿 2019 #AzerbaijanGP Result:

1. Bottas
2. Hamilton
3. Vettel
4. Verstappen
5. Leclerc
6. Perez
7. Sainz
8. Norris
9. Stroll
10. Raikkonen
11. Albon
12. Giovinazzi
13. Magnussen
14. Hulkenberg
15. Russell
16. Kubica

DNF: Gasly, Grosjean, Kvyat, Ricciardo #F1 pic.twitter.com/c8LjOa4IWV

— Lights Out ●●●●● (@LightsOutF1Blog) April 28, 2019
Follow us on Twitter @Planet_F1 and like our Facebook page.