Davidson suspects Leclerc has never 'forgiven' Max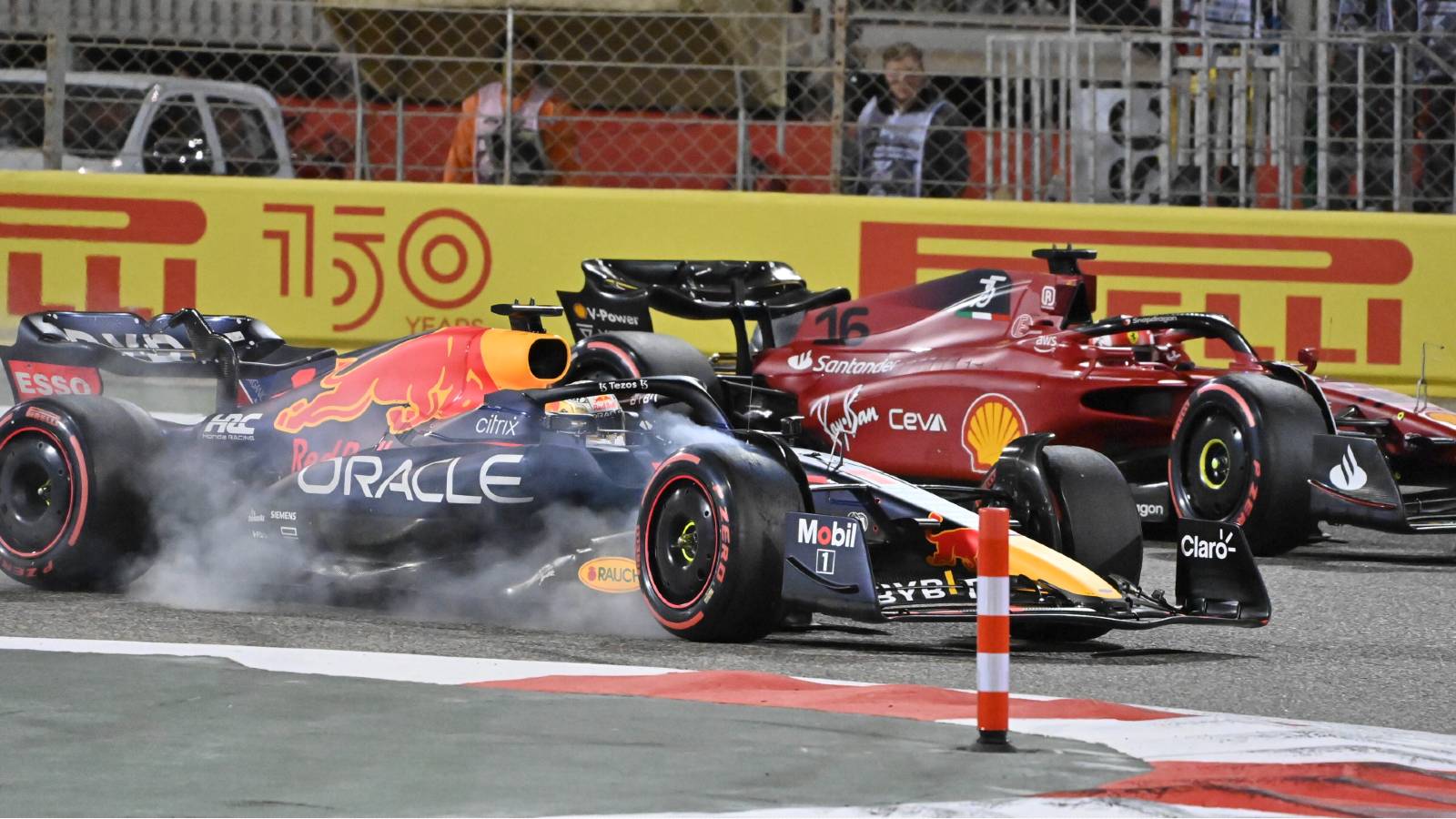 Max Verstappen and Charles Leclerc could be set for a feisty rivalry this year due to their history with each other, says Anthony Davidson.
But although there was no love lost between the duo dating back to their karting days, when Leclerc says he and the World Champion "couldn't stand each other", Davidson believes a more recent event provides fuel as far as the Ferrari driver is concerned.
That occurred in the 2019 Austrian Grand Prix in which Leclerc, who had started on pole, was seeking a first F1 win but was passed for victory by Verstappen with a contentious but legal move on lap 69 of 71.
This season, they duelled again – cleanly – in the opening Bahrain Grand Prix won by Leclerc, who looked set to come out on top even when Verstappen was forced to retire in the closing stages having been running second.
Early indications are that if the Red Bull racer is to find himself in a scrap for World Championship supremacy again this year, as he did last season with Lewis Hamilton, it could be with Leclerc – at least for as long as Mercedes are struggling to match their rivals' pace.
Sky F1 broadcaster Davidson thinks Leclerc has never "forgiven" Verstappen for the lunge in Austria that made the Monegasque driver have to wait four more races to open his Formula 1 victory account.
"I feel like this stems back to 2019 when they were in Austria, and Max was hunting down Charles towards the end of the race," Davidson told Sky Sports.
"With two or three laps remaining he (Max) had a go at the Turn 3 hairpin, didn't make it stick the first time because he didn't really squeeze Charles and gave him room around the outside and Charles came back and that was all fair.
"The next lap, however, he pushed him off the track and I don't think Charles has ever forgiven him for that.
"I think Charles, every time he is with Max now, treats him differently and that's what I immediately say came into play in Bahrain.
"Max will have to rethink how he races him, I think, going forward from here. It will be interesting."
Red Bull left Bahrain for the next race in Saudi Arabia with zero points as Sergio Perez had to retire with a similar problem to Verstappen, but Davidson thinks the team can live with a temporary setback if they prove themselves to be consistent pace-setters.
"It was a bitter blow, but they have a fast car and that's the most important thing," said Davidson.
"It's far easier to make a fast car reliable than a reliable car fast."
Leclerc wants 23 wins, would settle for five
Charles Leclerc wants 23 wins but would settle for a more realistic target of five.