Merc 'in no man's land', but Hamilton 'incredibly adaptable'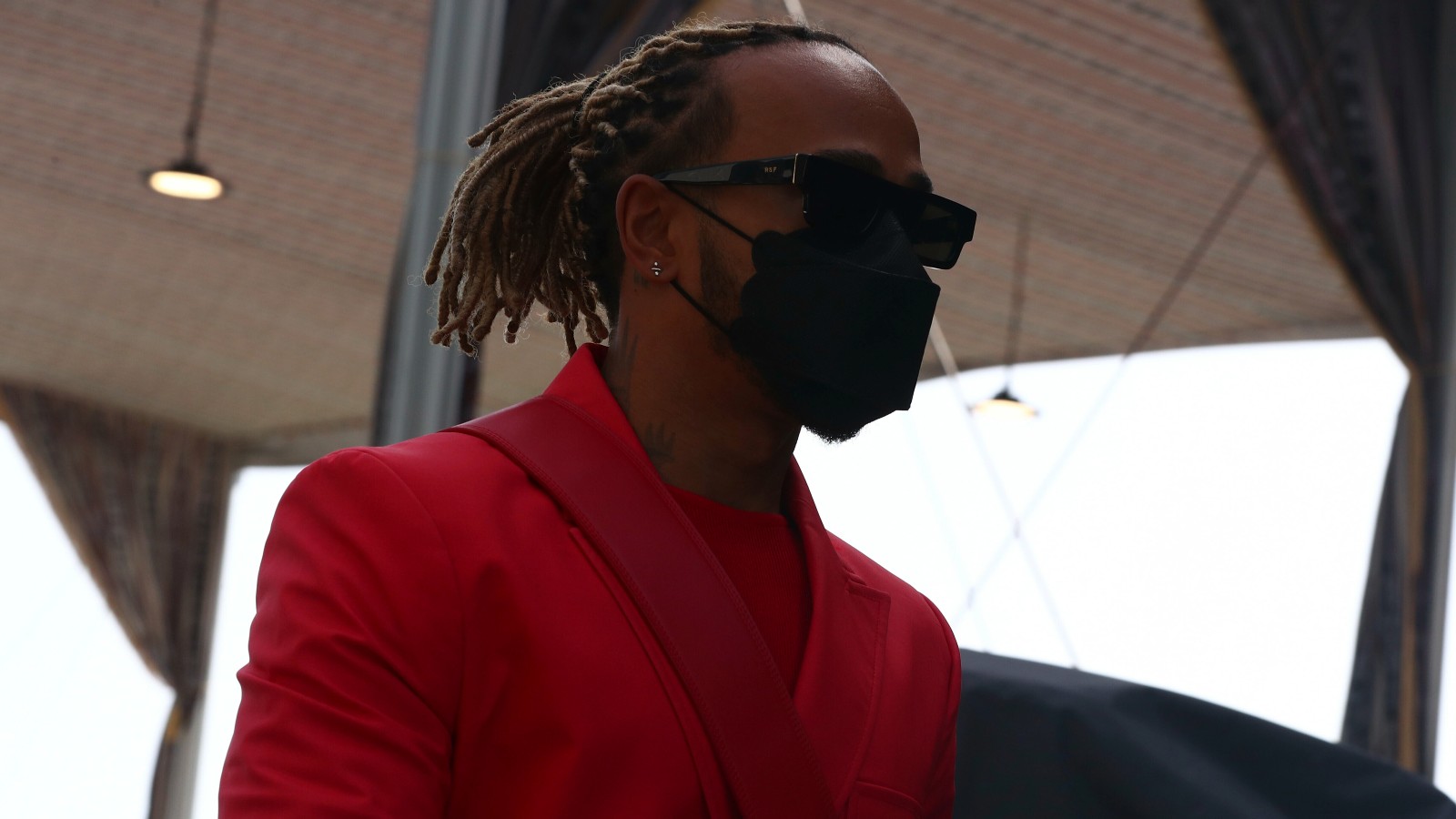 Ex-F1 driver Anthony Davidson warns that Lewis Hamilton should not be "underestimated" as he and Mercedes look to recover.
It has been a tricky start to the new era of Formula 1 for Mercedes, the reigning eight-time Constructors' Champions finding themselves adrift of the Ferrari-Red Bull battle at the front of the grid.
Hamilton went into the season with ambitions of a record eighth Drivers' Championship, but if he is to achieve that, then Mercedes must soon up their game significantly, with a P3 in Bahrain and P10 at the Saudi Arabian Grand Prix proving to be Hamilton's results so far.
Mercedes are suffering particularly with 'porpoising', the bouncing forcing them to raise the ride height of the W13, which means less downforce and poorer performance.
Davidson though, who serves as a simulator driver for Mercedes, backs Hamilton to push the team towards a fix for their issues, while adapting in the meantime to make the best of the car currently at his disposal.
"To underestimate him, that would be wrong," said Davidson, quoted by Speedweek.com.
"He never gives up. And he will continue to push the envelope until the problem is fixed.
"He was prepared to go to extremes with the set-up in Jeddah. He found a good rhythm in the race. Sooner or later he will know how to balance the car and the driving style. Lewis is a driver who is incredibly adaptable."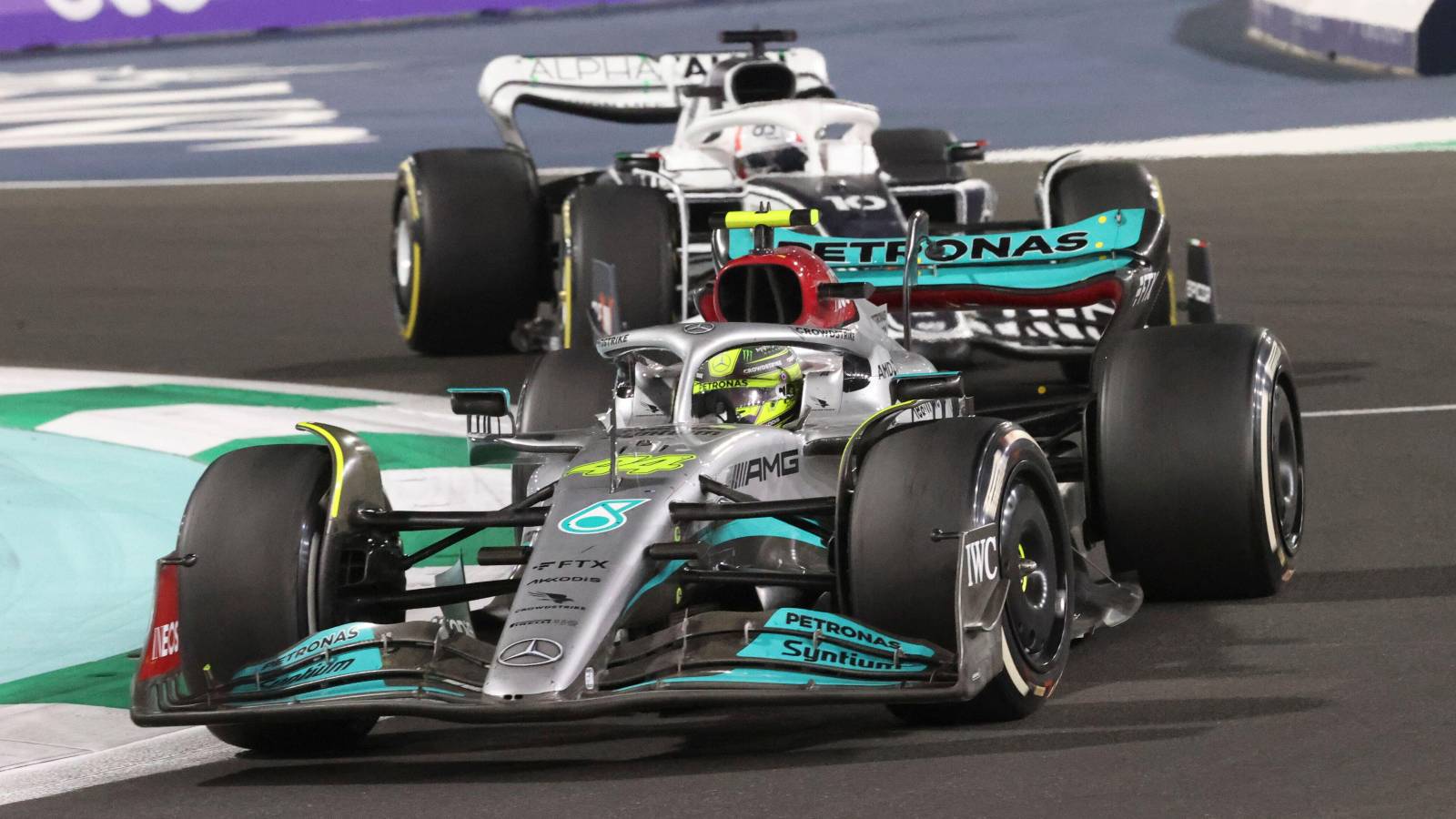 Davidson explained that quickly in Bahrain, he realised that the W13 which he drove in the simulator, was not the one which he saw physically on the track.
He does though believe, like the team, that there is potential in the car for a gain in performance to be found.
But at this stage, he likens the Mercedes W13 to a "wild horse" that can not yet be tamed due to the porpoising.
"I could already see in Bahrain – this car does not lie at all as I had felt it in the race simulator. That's when alarm bells went off for me," said the Brit.
"Mercedes' biggest problem is that they can't drive with the ground clearance they want. Other teams, however, can.
"I see Red Bull Racing's race car scraping the ground with sparks flying, so I really get the impression that they couldn't put the car lower. But their car doesn't seem to suffer from porpoising.
"Mercedes would love to run with a floor gap like Red Bull Racing, but as soon as they do that, the car starts to bounce more, and that's not only uncomfortable for the driver and for the material, it also costs time.
"I see this not only on the straights, but also in fast corners. The car then looks like a wild horse. I think there's a lot more potential in the Mercedes, it's just not unlockable because of this phenomenon."
As for how soon Mercedes can come up with a fix, Davidson is not expecting them to escape "no man's land", adrift of Ferrari and Red Bull but ahead of the midfield, imminently.
"They are in no man's land at the moment," he said.
"They are not a real challenger to the top two teams, but they have more speed than the midfield competitors.
"I assume that Mercedes will get to the bottom of the problem, but I also believe that it will not happen overnight."
No 'magic fix' in place for Mercedes at Australian GP
Toto Wolff has urged Mercedes fans not to get their hopes up this weekend, with their being no "magic fix" for all their issues in place.