Giovinazzi: Nothing from F1 works in Formula E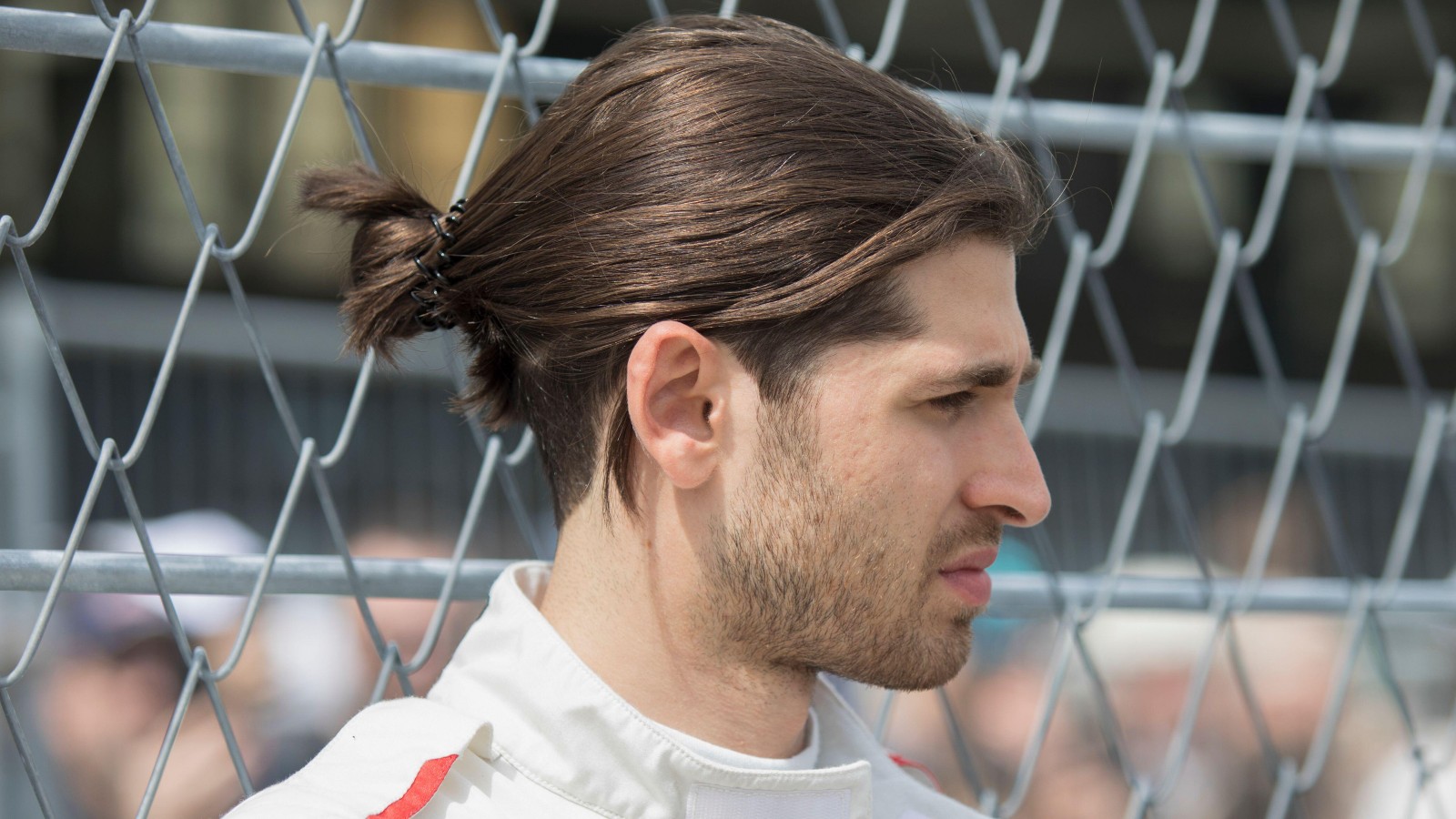 Antonio Giovinazzi said Formula E is "completely different" to any racing he has done previously after making the move from F1.
The Italian spent three seasons as a driver for Alfa Romeo before being released as the team brought in Zhou Guanyu.
Shortly after his exit from Formula 1, Giovanzzi was picked up by the Formula E team Dragon Penske Autosport and has been competing in the 2022 season which runs from January through till August.
The 28-year-old is last in the standings having retired in five of the 12 grands prix so far this season and has said his experience in other forms of racing did not help when it came to Formula E.
"Unfortunately it's a completely different car and format," he told the Independent. "Everything is different, from what I learned in the past in different categories and F1, nothing works here!
"How you need to brake, the mentality in the race to not push and [the] need to save energy, recharge the battery, it's completely different.
"That was one of the things that made me want to come here to be honest, to learn new things, because in my career I drove so many cars and the only one missing was Formula E.
Si torna in pista e con voi è sempre potenza extra ⚡
.
Lightning expected in the red city 👊#dragonpenskeautosport#marrakecheprix#ABBFormulaE #AG99🐝 pic.twitter.com/p7QTHA1jCA

— Antonio Giovinazzi (@Anto_Giovinazzi) June 30, 2022
"[But it's] another world, for a rookie it's not the best championship because you don't have much time in the car: a session of 30 minutes, a new track, one day sometimes. It's difficult to put it all together.
"Berlin is two different tracks in two days – not tough tracks, but you have to learn them and we were not really fast there."
When his departure from Alfa was announced, Giovannzi hit out on social media, saying "when money rules, it can be ruthless", but the Italian has not ruled out a return to the sport.
As well as Formula E, he is a test driver for Ferrari and said he will spend the second half of the Formula 1 season focusing on his time in the simulator.
"We'll see," he replied when asked if ever wanted to return to F1. "Never say never, I don't know what I'll do next year but I hope I'll find out quite soon.
"For now I'll focus on the next few races, the championship is almost over, then we'll see what I do.
"I have no news for now, when I close the season here I'll think about myself and what I like, and try to have the best choice for next year.
"The main things I like of this championship is the pre-race and the street track. You can never race in other categories in New York, Rome, London – for sure it's really good for the championship. The other [off-track] side is more calm, less stress compared to F1 I would say. It's a lot of difference.
"Next month is the last Formula E race and the second part of the season I'll focus more on the F1 sim and what I'll do for next year."