Giovinazzi had 'nice' Alfa exit messages from Hamilton, Max
Lewis Hamilton and Max Verstappen were among the drivers to message Antonio Giovinazzi after his Alfa Romeo exit was confirmed.
Giovinazzi's future with the Swiss-based team had continued to look less and less certain in recent months, with that worst-case scenario then finalised when Alfa Romeo announced Guanyu Zhou as team-mate to Valtteri Bottas for 2022, which meant the Italian's third season with the team will be his last.
Understandably, the news came as a great disappointment to Giovinazzi, although he greatly appreciated the supportive messages he received from fellow Formula 1 drivers.
Speaking as a guest on RadioRai's 'Non è un paese per giovani' programme, Giovinazzi said: "Both Hamilton and Verstappen have written me a nice message and they are things you appreciate because it means they follow you.
"I raced with Max in 2015 in Formula 3 and so I already knew him very well, and so they are gestures you appreciate very much.
"But not only from them, also [Pierre] Gasly, [Esteban] Ocon and [Sergio] Perez."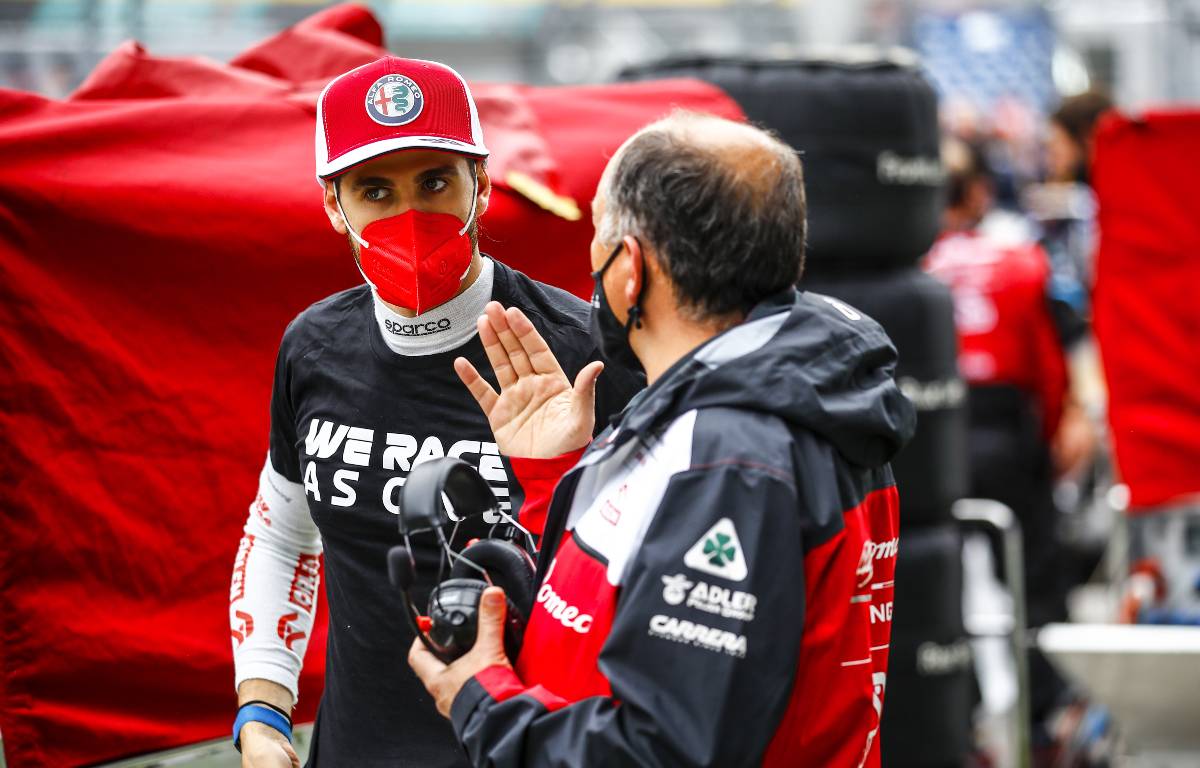 Giovinazzi's relationship with Alfa Romeo appeared to become strained for several races before his exit was officially confirmed and once it was, he suggested money had been the motivating factor considering the huge market Zhou can open up in China.
However, while feeling his luck has definitely been out in Formula 1, Giovinazzi does not want to look back in anger.
"Bad luck is unfortunately part of the sport and I hoped sooner or later everything would have turned out in my favour, but until now we have not had good luck on our side," he explained.
"This season we could have achieved much more than we have and that's a shame, because it's a World Championship in which we all work hard. We all put in a lot of effort and it's a shame we didn't achieve what we expected. But it's part of sport and life – we mustn't get angry about the past but look forward to the future."
Giovinazzi's seat was the final one available on the 2022 grid, so it means there is no opportunity for the Italian to remain among the 20 drivers for next season.
But as well as swiftly securing a switch to Formula E, Giovinazzi will still be involved in the Formula 1 paddock as third driver for Ferrari, so he hopes that may open up an opportunity for 2023.
"I will have a new adventure in Formula E and I am already working with the team on the simulator, and then I intend to stay in the F1 paddock," he said.
"I'm currently the third Ferrari driver and we'll see what happens in 2023 because F1 is a small world where anything can happen."