Giovinazzi bears no ill will to his former Alfa bosses
Antonio Giovinazzi is not giving up on his goal of returning to the F1 grid in 2023 and insists he holds no grudges against Alfa Romeo after his F1 exit.
Giovinazzi was dropped by the Alfa Romeo team after last year's championship, the Italian scoring three points in what was a wretched year for the Ferrari-powered team.
Joining Formula E with the Dragon Penske team, the 27-year-old has retained ties with Formula 1 as he will be Ferrari's reserve driver in this year's championship.
He will fill that role at all the grands prix that do not clash with the Formula E schedule and for those that do, Mick Schumacher will be the reserve.
Giovinazzi hopes that with his toe still in the door, he will be back on the grid come 2023.
After all, if Fernando Alonso and Esteban Ocon can do it, and he himself sort of did it once before – two races with the Hinwil team in 2017 before making his full-time debut two years later – what's to say it cannot happen again?
"It is the main goal for 2023," he told Gazzetta dello Sport.  "I left an open chapter. I do not feel I have given everything in that championship."
Following the announcement that his time with Alfa Romeo was up, Giovinazzi hit out at "ruthless" Formula 1 and blamed finances for his axing.
"Formula 1 is talent, cars, risk, speed," he said on social media. "But when money rules, it can be ruthless."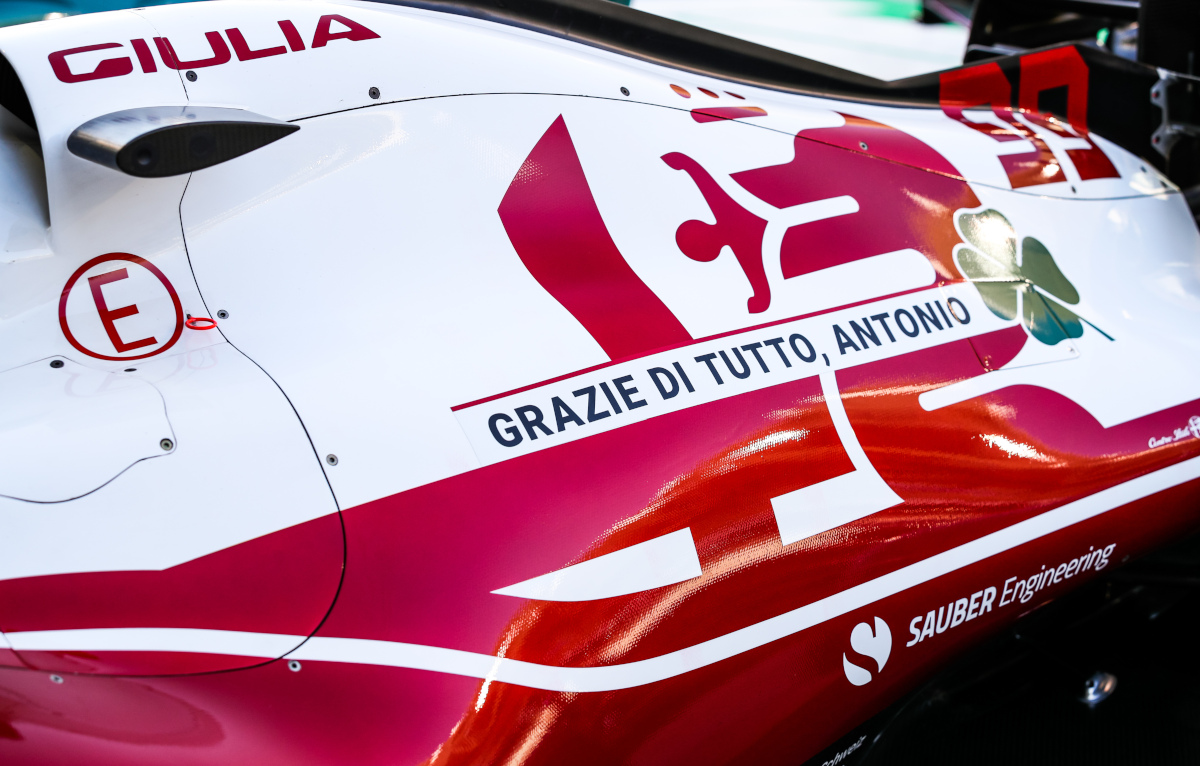 Asked if he had any ill feeling towards the Alfa Romeo bosses who ultimately made the decision to halt his F1 career, he said: "No, nothing. In the end, it had to go like this.
"Let's turn the page and face the challenge in Formula E. And if I return to Formula 1, I will give 120 per cent."
He added: "The worst thing was leaving Formula 1 in my best year. If we look at the points and the results, maybe not, we wouldn't say, but so many things have happened, even a lot of bad luck.
"If I look at the Antonio of 2019 and that of 2021, there is a big difference. In 2021 I was much better, on and off the track. This is mainly why I was sorry to have lost my seat. I want to go back to get what I haven't gotten to in the past three years."
As for his role with Ferrari, the Italian will also test for the team and spend time in the simulator.
He said: "With the new regulations there is a lot to discover. I have not yet had the opportunity to test the new car in the simulator. I will do it after the Formula E race in Mexico.
"I only hope the best for them because for me it is like a second family. I owe a lot to Ferrari and I am delighted to be the reserve driver. I wish them the best, what they deserve.
"But before the first qualifying in Bahrain we will not know where we will really be because we hope to be improved, but we cannot know the progress of others."
Giovinazzi made his Formula E debut at the season-opening Diriyah ePrix, P20 in both races.
PlanetF1 Verdict
Giovinazzi not holding a grudge against Alfa
Antonio Giovinazzi is not holding a grudge against Alfa Romeo after his Formula 1 exit.