Giovinazzi's Alfa Romeo exit is 'a matter of time' – report
It is only a "matter of time" before Alfa Romeo announce Antonio Giovinazzi's exit from the team, reports Blick's Roger Benoit.
Giovinazzi joined the Alfa Romeo team in 2018 as a test driver before Ferrari, who power the Hinwil-based team, promoted him to a full-time race seat.
14 points in his first year were followed by four in his second and just one so far in his third campaign.
Although Alfa Romeo team boss Fred Vasseur has tried to lift the Italian in the media, praising him for improved performances in qualifying, those have not translated into points.
As such Blick reports Giovinazzi's exit is only a "matter of time".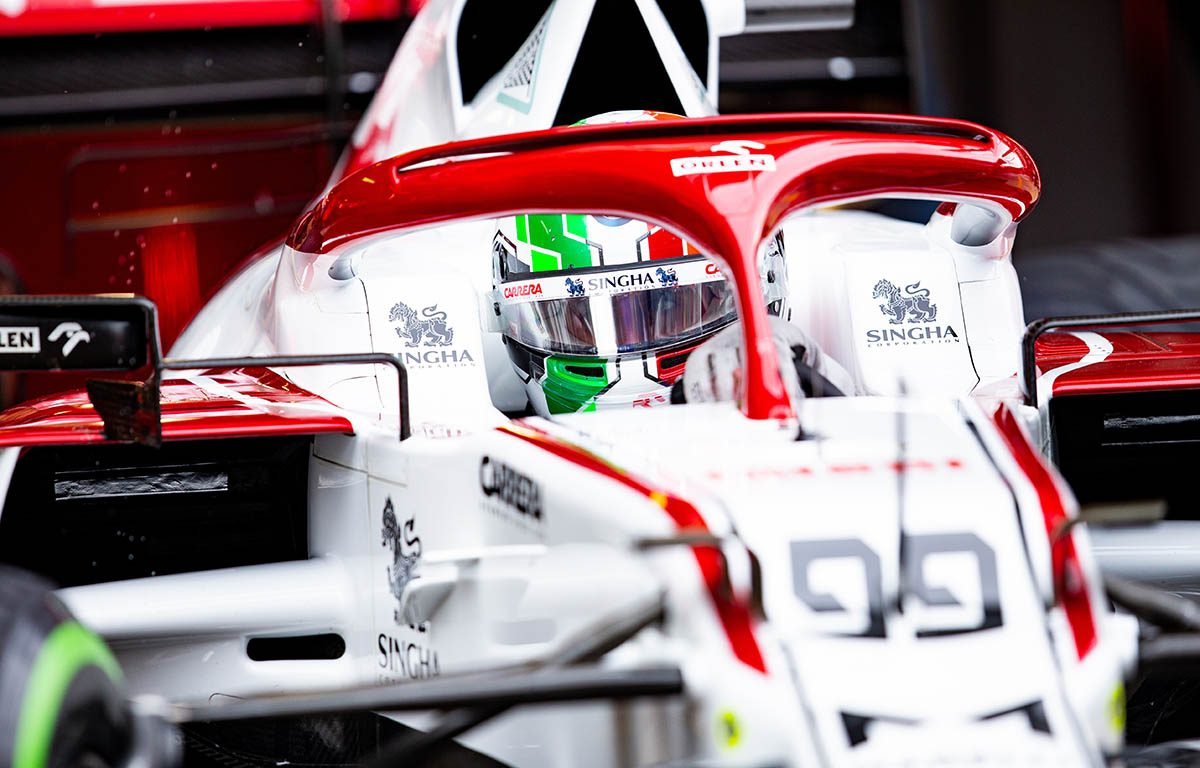 "Italy has to be prepared for the fact that next season they will be without a grand prix driver," wrote Benoit.
"The dismissal of Giovinazzi is only a matter of time!
"In 2019 he became a regular driver, scoring 19 World Championship points in 57 races so far – this year it was a single point in Monte Carlo.
"Giovinazzi is simply overwhelmed. In Zandvoort and Monza he threw away his two seventh starting positions with a collision in the opening seconds."
Benoit reckons the final nail was the 27-year-old's decision to commit the "mortal sin" of ignoring team orders at the Turkish Grand Prix.
In a year when Alfa Romeo are struggling to score points, Giovinazzi refused to allow his team-mate Kimi Raikkonen through, the team saying that cost them P10 on the day.
Benoit claims Giovanizzi's "bosses raged, flattened Antonio".
So much so that when he was told to let Raikkonen by at the United States GP, he "obeyed immediately, otherwise he would have been sacked days ago".
It is however only a matter of time as Vasseur "does not need a rebellious driver in addition to the ten-time GP winner [Valtteri Bottas], but a helper who of course also scores points".
Alfa Romeo will decide between Oscar Piastri, Guanyu Zhou and Theo Pourchaire after the Formula 2 finale.
As for Giovinazzi, he says he is not sure if no news is good news.
"I don't know if it's good or bad news [that he hasn't heard a decision], but I have no news now," he told the media ahead of the Mexican Grand Prix.
"We will see in the next weeks."
Is Antonio Giovinazzi given enough credit?
David Coulthard believes that Antonio Giovinazzi isn't given enough credit at Alfa Romeo.