'Alfa Romeo have progressed despite aero rules'
Antonio Giovinazzi said he has seen a lot of "progress" at Alfa Romeo when the new aerodynamic rules and tyres were meant to slow teams down.
For 2021 the teams were forced to redesign the floor in front of the rear tyres, as well as the diffuser in order to comply with new aero regulations, designed to cut downforce away from the cars.
In addition, Pirelli have introduced new tyre constructions, designed to cope with the improving performance of the current cars, so, these factors combined, it was expected would lead to slower lap times.
But pre-season testing served to disprove that theory, and Giovinazzi said Alfa Romeo have actually made "a lot of progress".
"The new regulations and the new tyres are intended to lead to a drop in performance, but I must say that I have seen a lot of progress," he told Motorsport.com.
"The front of the car is more responsive, especially in low-speed sections, and in general the feeling is positive in all types of corners. So far I think it's a good job, but we have to wait for the first qualifying of the season to get a precise idea of where everybody is at."
Another boost for Alfa Romeo will be the improved Ferrari power unit, and Giovinazzi confirmed that Ferrari have indeed taken a step forward in this department.
"Yes, the power unit has improved, it was an immediate feeling," he confirmed.
"This will undoubtedly give us a helping hand to get closer to the teams ahead of us in the Constructors' Championship last year."
Last season Giovinazzi scored only four points in what was his second Formula 1 campaign. This time around he has stated previously that a podium finish is his aim, but for that he needs the C41 underneath him to be strong.
"It's crucial for a team like ours to be ready when special conditions occur in a race. But to do it you still need a good car," he explained
"If we think back to Pierre [Gasly's] race win at Monza, anyway his car was strong, when he found himself in the lead of the race he kept a McLaren behind, and if you have no rhythm you can not do that.
"To seize an opportunity you have to have a good car, and that's our goal. Get closer to the midfield teams, and make ourselves as ready as possible to take a chance."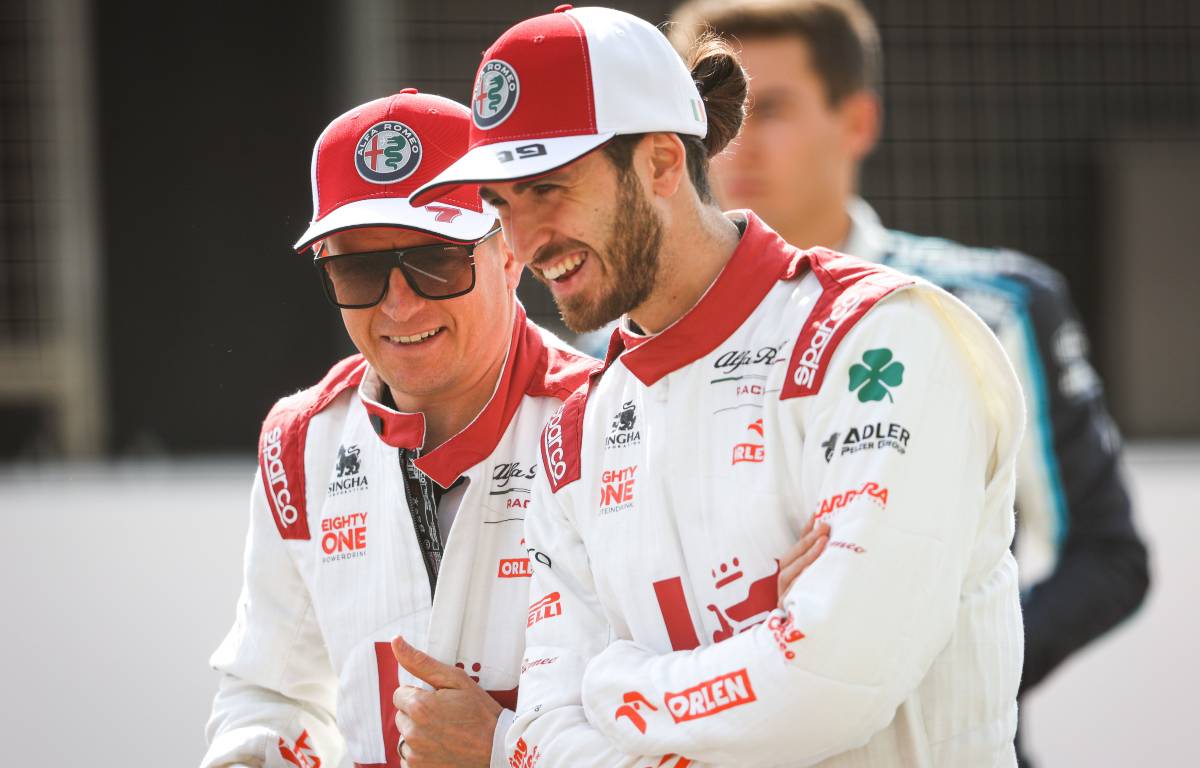 Sign up to the official Formula 1 store and save 10% on your first order!
Once again Giovinazzi will have Kimi Raikkonen for a team-mate on the other side of the garage, officially the most experienced Formula 1 driver of all time.
For several years now Raikkonen has been asked about retirement, with the Finn now 41 years old.
But asked when he feels Raikkonen will call it a day, Giovinazzi rightly said that it is impossible to predict what Kimi is going to do.
"Let's wait to say when Kimi will stop… he always surprises us!" said Giovinazzi.
"As far as I'm concerned, this is my third season with this team, I started with this team, I know all the people in it, and it would be nice to pick up the baton from an important icon like Kimi. It's definitely a goal for me."
But of course with Alfa Romeo enjoying ties to Ferrari and their talent-packed driver academy, first Giovinazzi must secure his own seat.
"Yes, everyone can see that," he said when asked if there is major generation change taking place in Formula 1.
"I am aware that every season you have to confirm on the track that you deserve a seat, but we are on the eve of a demanding championship and I don't want to think about the past or the future.
"I have to be focused on the present, because in the end everything goes through what you do on the track, it's the results that give the guarantee in terms of the future.
"It's better to focus on the present and not think about anything else, and if everything goes as expected, the rest will follow."
Follow us on Twitter @Planet_F1, like our Facebook page and join us on Instagram!