Giovinazzi explains 'bitter pill' about Alfa exit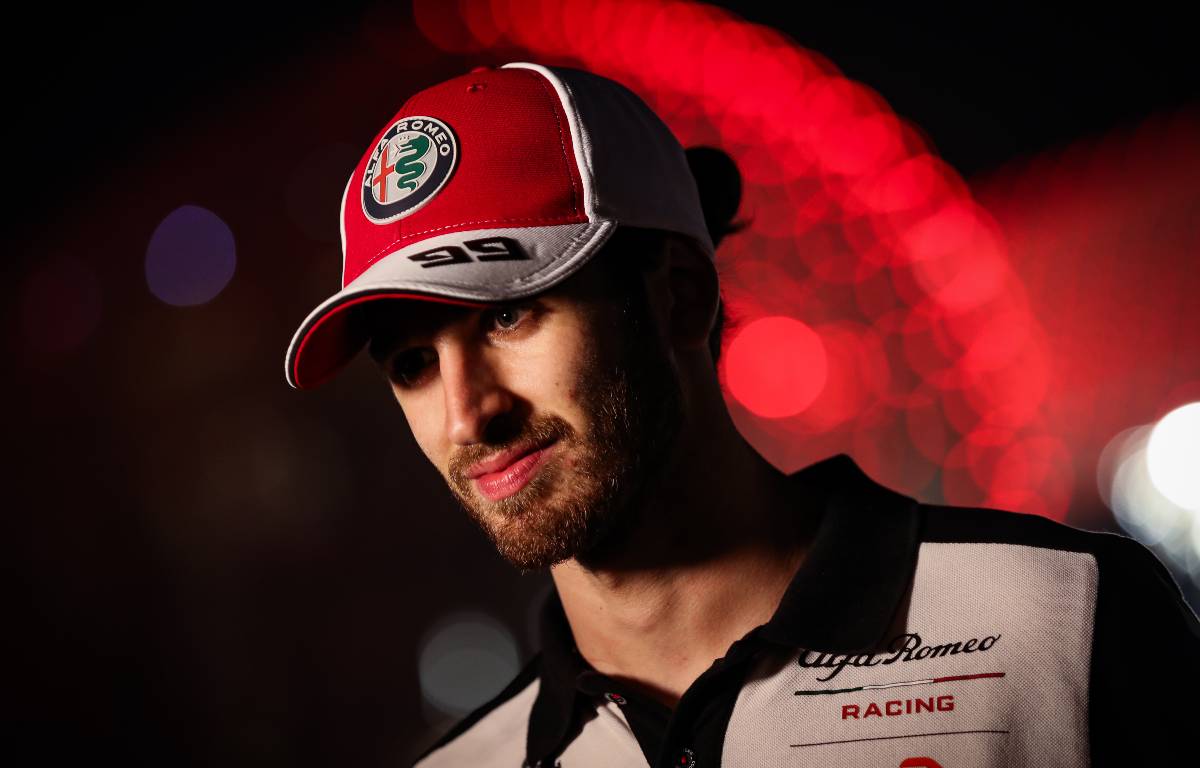 Antonio Giovinazzi says the "bitter pill" regarding his Alfa Romeo exit was it came after what he considered to be his best season in F1.
The Italian driver was dumped by his team after his third campaign with them alongside Kimi Raikkonen, who had already decided to retire as the sport's most experienced racer in terms of grands prix contested.
The void left by Raikkonen's seniority was filled by the recruitment of Valtteri Bottas after his release from Mercedes, while Alfa Romeo opted to replace Giovinazzi with rookie Guanyu Zhou who brings with him substantial sponsorship backing from China.
Giovinazzi hit out via social media at the "ruthless" nature of Formula 1, believing the lure of money had outweighed proven talent, while he also spoke about the "ugliness of this sport" in an interview last month during which he said he had become disillusioned about certain aspects.
Now the 28-year-old, who is preparing to make his Formula E debut after moving to that series, has explained what had hurt him on a performance level about his departure from Alfa Romeo.
In 2021, he scored the fewest points and finished in the lowest Drivers' championship position among his three years with the team, yet enjoyed a more solid campaign in the sense that he finished all races except the last one in Abu Dhabi and narrowly missed out on the top 10 on several occasions.
"I am very sorry to have lost the seat at the end of what I think was my best season, and that was the biggest disappointment," said Giovinazzi during an interview with Motorsport.com.
"If you find yourself out of the team after a season in which you haven't achieved results and you haven't measured up to your team-mate, you have to accept that. In my case I don't think that was the case, and that was a bitter pill.
"But with a cool head I know it's not the first time it's happened in Formula 1 and it won't be the last.
"At the end of last season I didn't collapse mentally, I managed to maintain my performance by confirming important qualifying results just when I was under pressure, and I brought the last points to the team in the penultimate race of the season when I had been told I would no longer be part of the team. I have no regrets."
It was also put to Giovinazzi that perhaps he should have been more forthright with the team when it became clear his future was in question.
"Maybe in hindsight, yes, but I have my character," he said. "I have never been a person who brings negativity into the working environment and it would have been difficult for me to raise my voice in certain circumstances.
"Then you always have to consider who to do it with because it can be a double-edged sword – if you get the wrong person the risk is to find yourself out of the door.
"I'm not convinced it's a correct approach and as I said, I have a character that does not go well with these attitudes."
Giovinazzi reveals Formula E attraction
Antonio Giovinazzi was drawn to FE by the chance of winning.