Giovinazzi's 'emotional' farewell to Kimi and F1, for now
Antonio Giovinazzi admitted his last race with Alfa Romeo was "emotional", given it was his last with Kimi Raikkonen and in Formula 1 for the time being.
The Italian has stated that he hopes Abu Dhabi did not bring down the curtain on his own career in Formula 1, and said he will do all he can to get back into a seat on the grid for the 2023 season.
He will move to race in Formula E next year, but spoke of how much he enjoyed working alongside the 2007 World Champion while at Alfa Romeo, who was given his own send-off at the team's factory in November.
"Yes, emotional because it was the last race with Kimi. To be honest, it's been a pleasure to work with a really great driver like him, a really fair person, a good person, a great person," Giovinazzi said, quoted on Formula 1's official website.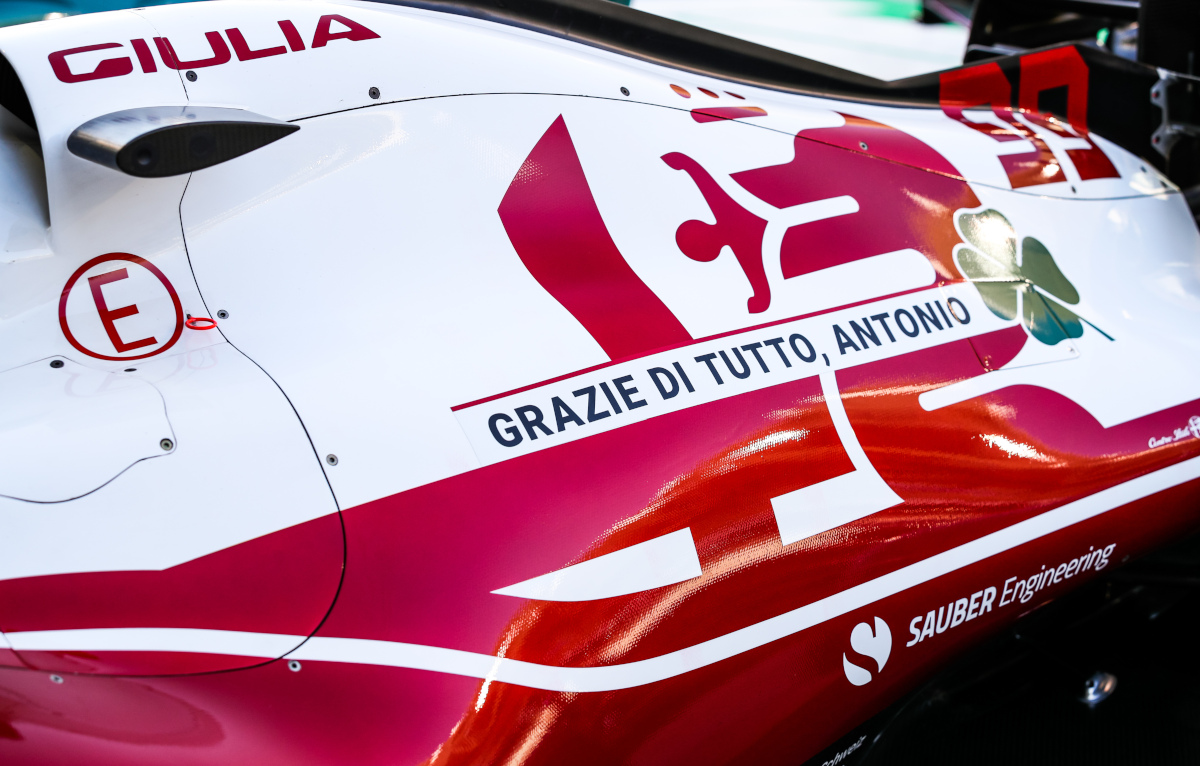 "I think all the world of F1 will miss him, we will not find another Kimi in F1 I'm sure. So yeah, the big emotion for myself. I've got to think positive; I don't think this will be my last race in F1."
Both Alfa Romeo drivers retired from the race in Abu Dhabi, cutting short their farewells. A braking issue forced Raikkonen into his garage, while a supposed gearbox problem forced Giovinazzi out of contention.
He was not too concerned by the manner of the retirement, however, and said he will put his all into his new challenge in the hope of returning to the Formula 1 grid.
"It's racing, you know," he said.
"Our reliability was so far really great and we never stop or DNF, but last race we lost two cars, me and Kimi. I don't know what happened to Kimi, but to be honest up until that moment, the race was not too bad, we were fighting with Sebastian to keep him behind.
"Nothing was happening in the front so was a boring race until that moment, but yes, a gearbox issue, unfortunately it's like this. Now full focus for the next challenge, the championship in Formula E and in the hopes in 2023 I can come back."
Team principal Fred Vasseur has hired a new duo for the team next season, with Valtteri Bottas and Guanyu Zhou heading to the Hinwil team for 2022 – and they were both in action in Alfa Romeo colours for the first time in post-season testing at Yas Marina.
They will be the only team to have an all-new driver line-up in Formula 1 next season, but he admitted his disappointment at a double DNF closing the spells of his current pair.
"We really wanted to give our drivers a better send-off and finish the season with a good result," said the Alfa boss.
"As we head into the off-season, we'll need to take the positives from the year past and use them to build on them for 2022."