Not giving up on his dream of one day racing for Ferrari, the Scuderia has made it "pretty clear" to Antonio Giovinazzi what he has to do this season to continue in F1.
The Italian arrived on the grid in 2019 for his first full season in Formula 1, doing so with the Ferrari-powered Alfa Romeo team.
Failing to wow the fans he scored 14 points to his team-mate Kimi Raikkonen's 43. Late-season improvements, though, saw the team keep him on for the 2020 season.
That didn't go to plan. With Alfa Romeo's Ferrari engine woefully down on power, the team scored just eight points, four for each driver.
Questions were again raised about Giovinazzi's seat with Mick Schumacher waiting in the wings.
In the end Alfa Romeo, with guidance from Ferrari, kept the Italian with Schumacher heading to Haas.
Speaking to the Dutch edition of Motorsport.com, Giovinazzi says Ferrari have made it clear what he needs to do this season.
"It's pretty clear to Ferrari, they want me to keep making progress as a driver and scoring results," he said.
"It's clear from my side too, so that's my goal for the season.
"On the other hand, I just want to work well with the team again, as we have done in the past two seasons.
"It feels like family to me here, because it will be my third season. It is nice to work together again, also with Kimi.
"In this way it is easier to make progress as a driver."
That progress is unlikely to lead to a Ferrari seat in 2022 given that the Italian stable as signed Carlos Sainz in a two-year deal. Charles Leclerc is committed to the team until the end of 2024.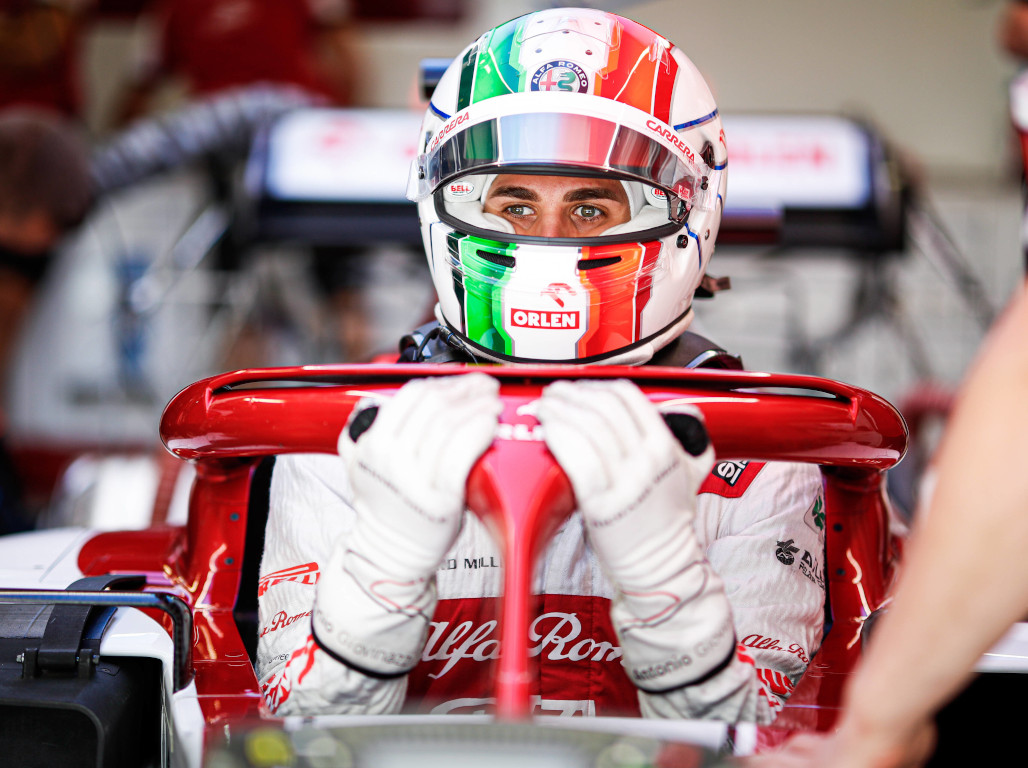 Check out the new 2021 collection on the official Formula 1 store!
Giovinazzi is hoping this season Alfa Romeo with its Ferrari engine can become a regular points-scorer.
"Hopefully we will have a better car and it will be easier to score points," he said.
"Hopefully we will take a big step forward in terms of speed and results. I don't think it's easy for the team if you play in the back.
"I always try to push my boys and the team to perform well. In the end we did it very well, because I see that the boys are always motivated.
"When you score points you always feel that there is more motivation at the next race, but I cannot complain about the boys and my team, because they always push hard and that is good to see in such a tough season."
Follow us on Twitter @Planet_F1 and like our Facebook page.