Giovinazzi 'focused on myself' after Ferrari snub
Antonio Giovinazzi insists he is not worrying about his Ferrari future after being omitted from the seven-driver test with a 2018 car at Fiorano.
The 27-year-old remains under the management of Ferrari, albeit he is entering his third consecutive year racing for Alfa Romeo in Formula 1 alongside Kimi Raikkonen.
Given that Mick Schumacher took part in the five-day Fiorano test, which was designed largely to give the drivers some track time, there would have been a case for Giovinazzi also being involved.
Schumacher will make his F1 debut with the Haas team this year, so despite being a member of the Ferrari Driver Academy he will be in opposition to the Scuderia's cars driven by Charles Leclerc and Carlos Sainz – just like Giovinazzi.
But instead of allowing himself to be affected by being overlooked in favour of Leclerc, Sainz, Schumacher, Callum Ilott, Robert Shwartzman, Marcus Armstrong and Giuliano Alesi, Giovinazzi is concentrating on matters that are under his control.
"For now, I don't focus on other people," Giovinazzi told Crash.net. "I'm focused on myself. This is what we always do and I try to improve myself and then we will see what will happen.
"To focus on other drivers is not something that will make myself better, so I just focus on myself."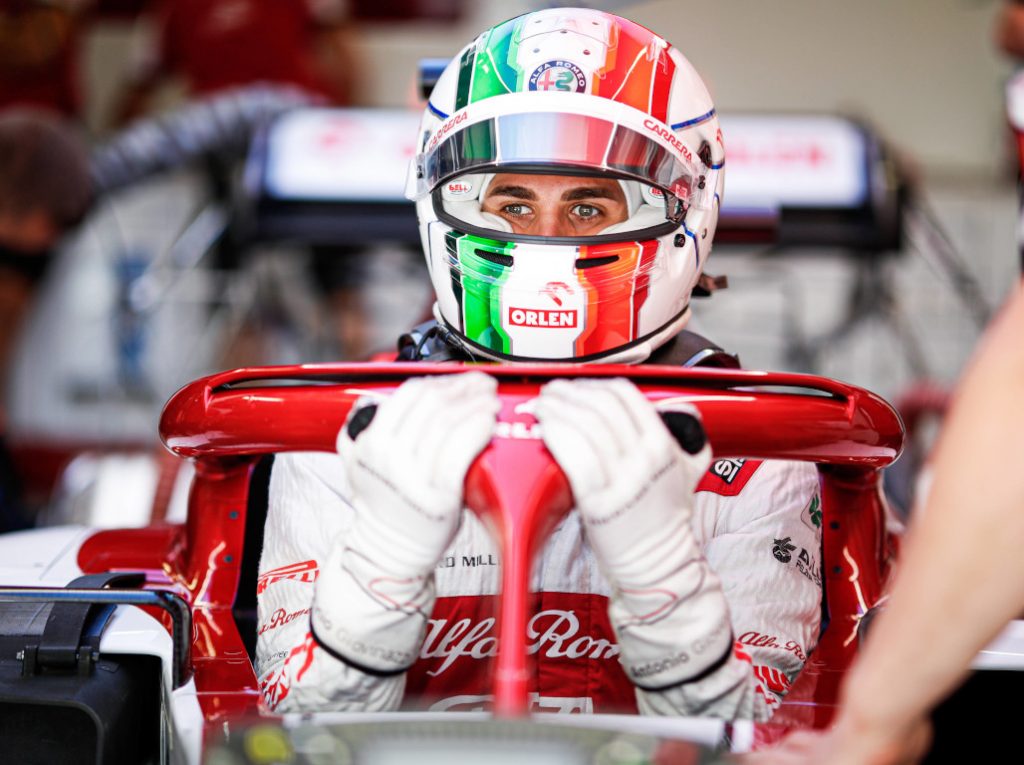 Get your hands on a Ferrari Checkered Flag T-Shirt made by Puma!
Giovinazzi did, however, recently admit he had not taken well the news that he had been passed over for a Ferrari race seat in 2021 in favour of Sainz, who was lured from McLaren instead.
However, he is not giving up hope that one day, his lengthy affiliation with the Scuderia will result in him driving for them in races rather than merely the simulator.
"It's the dream [to drive for Ferrari] but of course I know Carlos will be there for a few years, and as well Charles," said Giovinazzi. "I'm part of that family as well and it's great to feel the support from Ferrari.
"You never know what will happen, so for now I'm focused on doing well at Alfa Romeo. I know I will be driving for Alfa Romeo this season and my target now is to do well with them, and then we will see what will happen in 2022.
"I want to do the best job for Alfa Romeo. I'm sure I'm doing a good job here and then we will see what the future will bring."
Follow us on Twitter @Planet_F1 and like our Facebook page