Antonio Giovinazzi felt his biggest improvement in 2020 came on Sundays, saying his opening laps have definitely taken a step forward.
The Italian racer contested his second season with Alfa Romeo in 2020, and the Swiss outfit have confirmed that Giovinazzi and Kimi Raikkonen will remain their drivers for 2021.
While Alfa Romeo struggled for form in 2020, Giovinazzi can take pride from the fact that he contributed four of his team's eight points, the same as 2007 World Champion Raikkonen at the other side of the garage.
"I improved I would say quite a lot and I felt more comfortable with the car, with the team and everything," said Giovinazzi, as quoted by Motorsport.com.
"This is something that every young driver says in their career: you feel always in the first season a little bit more nervous. Everything is quite new for you, and I am now just more comfortable with everything.
"Of course there are still a lot of things to improve and this is what I want to do also for next season. I just want do another step and try to improve myself."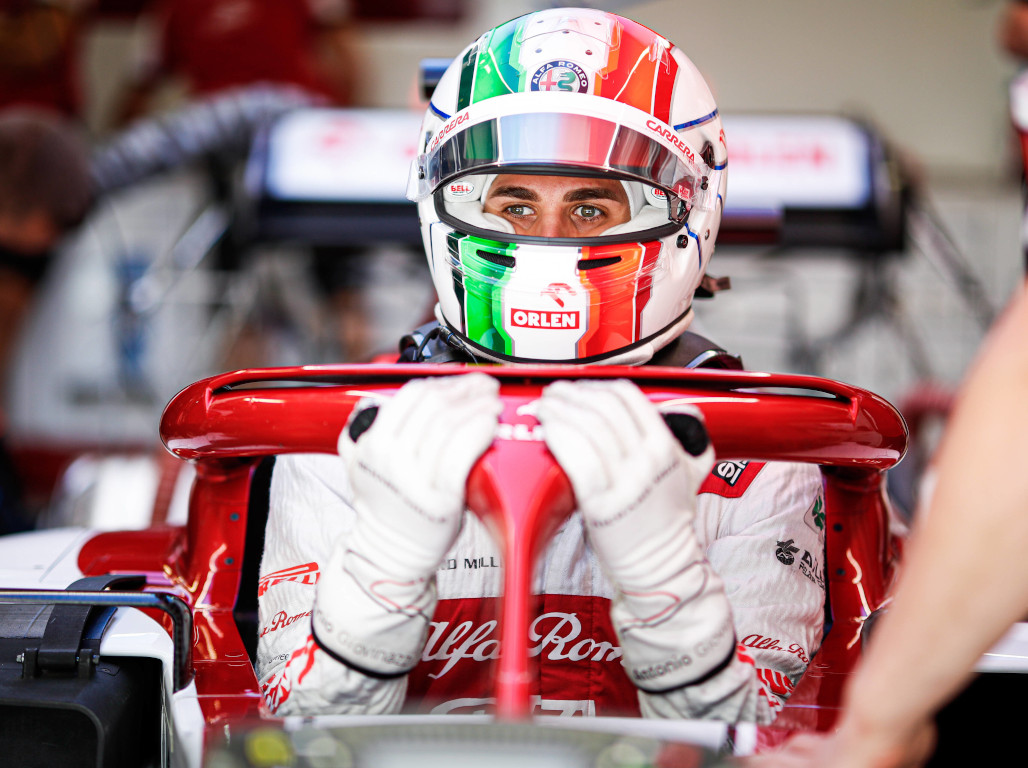 Giovinazzi said there were "many points" which he felt he had improved throughout 2020, though does feel his racecraft came on a long way.
In particular Giovinazzi felt he did a better job on the opening laps of races in his second full season of Formula 1.
"I would say mostly on the race, because it was one of my negative points last season," he said when analysing the improved aspects of his driving.
"On lap 1, where I was quite not great, this year I think it has been quite a good season. And also on the race pace, I think I did good progress.
"Of course it's also with the help of watching what Kimi [Raikkonen] was doing, because I think he is one of the best there. So yeah, I think I'm happy with the progress, but still a lot of work to do."
Alfa Romeo will be hoping for an improved showing in 2021 after enduring a sharp decline this season.
While there were indeed signs that the team were heading in the wrong direction towards the end of 2019, a drop from 57 points to eight year-on-year was disappointing.
Follow us on Twitter @Planet_F1, like our Facebook page and join us on Instagram!