Giovinazzi's father reveals past Mercedes approach
Antonio Giovinazzi's father Vito said they turned down an offer from Toto Wolff in the past to become Mercedes' third driver.
Giovinazzi worked his way through the junior ranks to earn his first shot at Formula 1 back in 2017, having picked up Ferrari's backing at the end of the prior year after meeting then team boss Sergio Marchionne.
His debut came with Sauber at the Australian Grand Prix, standing in for the injured Pascal Wehrlein.
"He joined Ferrari at the end of 2016 after dealing with Sergio Marchionne," Vito told La Gazzetta dello Sport as he described how Antonio made his way onto the Formula 1 grid.
"At the start of the World Championship in Melbourne in 2017, then, Maurizio Arrivabene [former Ferrari team principal] told him that he would take to the track with Sauber as a replacement for Pascal Wehrlein, who had back problems.
"It also happened in the Shanghai race in China, but it didn't go well."
The Australian Grand Prix certainly did though, with Giovinazzi recording a P12 finish on his debut.
That performance even caught the attention of Wolff, who congratulated him for the result, though this was not the first time that the Austrian has acknowledged Giovinazzi's talent.
Previously Wolff had offered Giovinazzi a third driver role with his Mercedes team, as well as a DTM drive, but Antonio has a "red heart" and so chose Ferrari.
"In Australia my son finished 12th and it was a great result, so much so that even Toto Wolff congratulated us," Vito revealed.
"Before signing with Ferrari, Toto himself called us to offer us a contract with his Mercedes team: Antonio was to be the third driver in Formula 1 and an official driver in the DTM. But he has a red heart and made the choice he felt was right."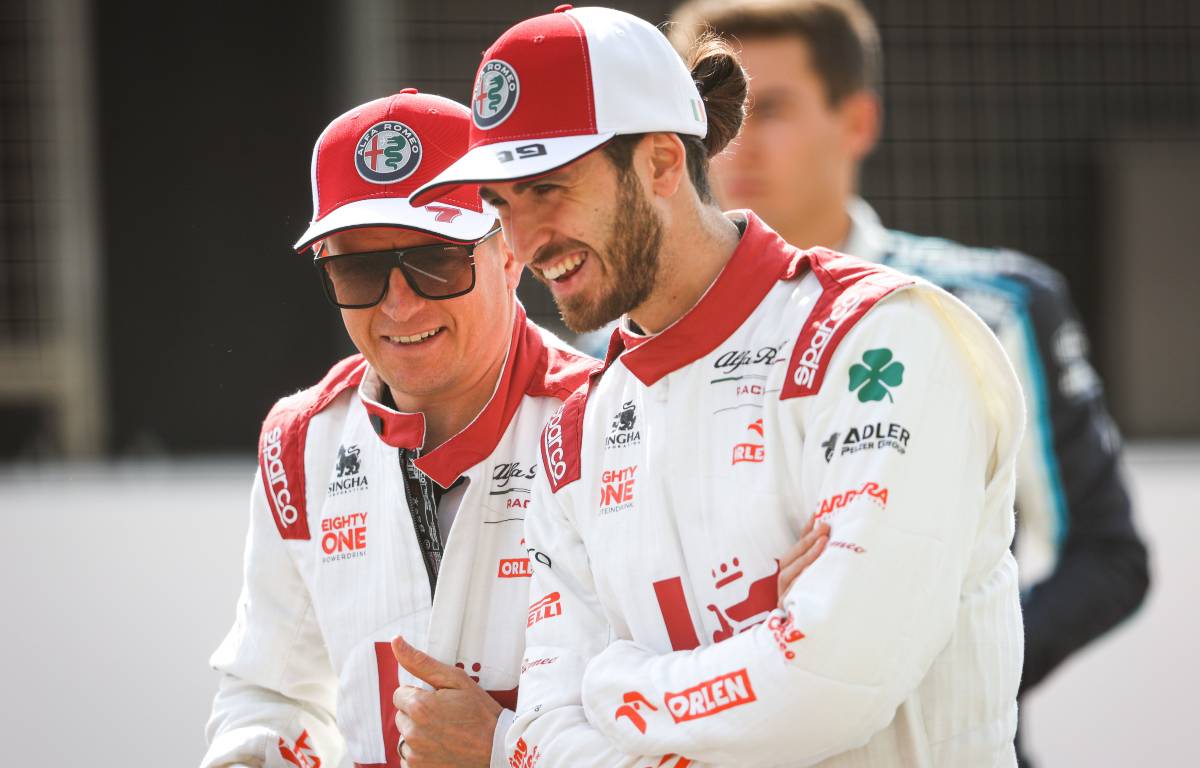 Check all the latest 2021 teamwear via the official Formula 1 store
Giovinazzi is a driver who has arguably flown under the radar in Formula 1 ever since he landed a full-time drive with Alfa Romeo in 2019, but his boss Frederic Vasseur is certainly not overlooking the Italian.
In fact, Vasseur said recently that he sees Giovinazzi as the driver who can take over from Kimi Raikkonen as team leader, now that he no longer uses the veteran Finn as a reference for his own driving.
And Vito very much agrees that his son has matured into a "ready driver" whose comparison is himself only.
"I agree with him. The comparison now for Antonio is with himself, being a ready driver," he said when asked about Vasseur's comments.
"In fact, I'll say more: for me he is still at 80% of his potential. He can still grow a lot and in the meantime he wants to overtake Kimi in the Drivers' standings this year.
"If he keeps driving like this and if luck and strategy are on his side, I think he can do it. The qualifying at Imola, the wrong pit-stops in Bahrain and Barcelona, the traffic at Monte Carlo: he could have had 10 points in the Championship by now."
Giovinazzi faces constant pressure like most other drivers in the midfield to retain their seats, though Alfa Romeo's link to the Ferrari Driver Academy does mean that the competition for his seat is intensified further.
But his father assured that remaining in Formula 1 long-term is the goal, with hopes of one day driving a car which can contend for the title.
Hopefully that team is Ferrari, but the door is not closed to anyone.
"To stay in F1 for many years," said Vito of his son's ambitions.
"He is very happy at Alfa Romeo now, but in his heart he dreams of driving a car that can fight for the Championship. Antonio always tells me that he would like to do it with Ferrari, but the door should not be closed to anyone."
Follow us on Twitter @Planet_F1, like our Facebook page and join us on Instagram!