Giovinazzi in favour of Monza sprint race idea
Antonio Giovinazzi is open to the idea of sprint races in Formula 1, saying he would like to see two races at Monza.
The concept of shorter sprint races in Formula 1 has been put on the table several times over the last few years, although the idea to do them in reverse-grid format has always seemingly been the downfall.
That element has now been scrapped, although Formula 1 are still pushing for sprint races. This time there remains broad support for the concept, but teams have requested further details.
And if they were to happen, Giovinazzi would like to see a sprint race at Monza, host of his home event, the Italian Grand Prix. Currently Monza, Montreal and Interlagos are pencilled in as the venues where sprint races would be trialled in 2021.
"I had a similar experience in Formula 2 but it was slightly different. I don't mind this idea though," Giovinazzi told Sky Sport 24.
"F1 has always wanted to try new things and let's see what happens. It would definitely be nice to have two races in Monza, that's for sure."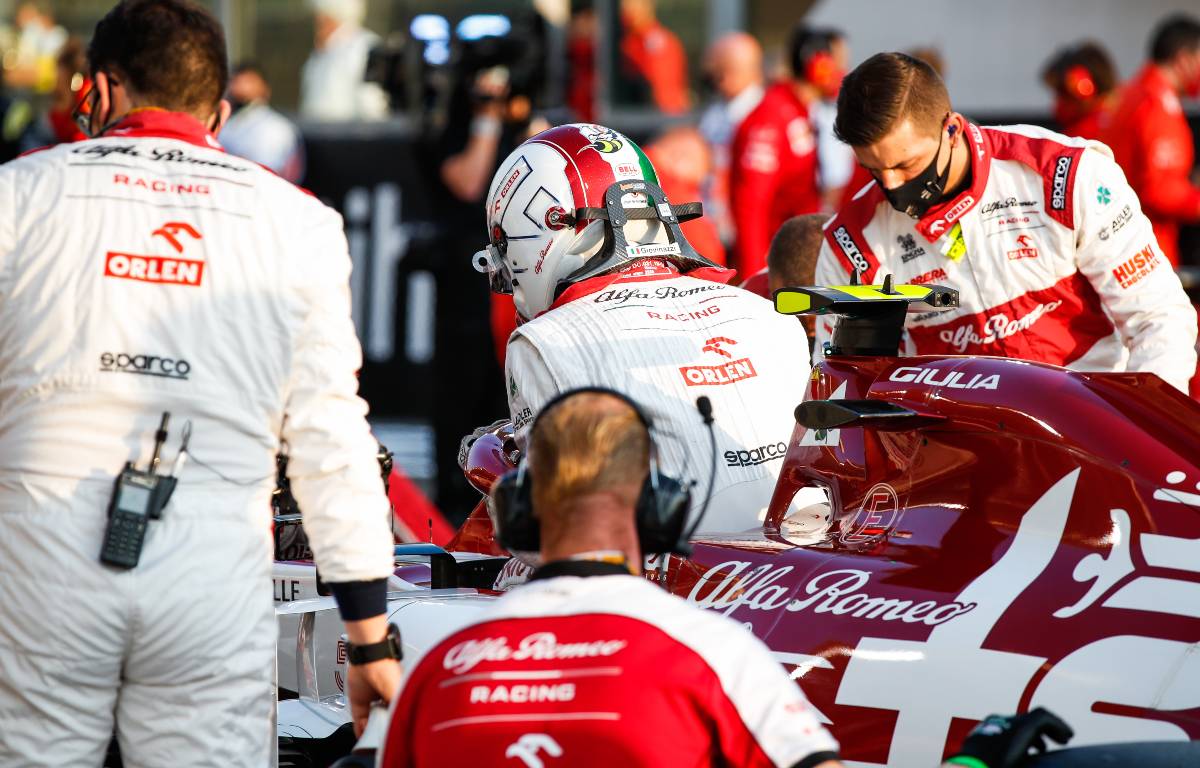 Check out the brand new Puma range on the official Formula 1 store!
Giovinazzi is preparing for his third season with Alfa Romeo Racing, an era which made a very promising start in Formula 1 back in 2019, but already in the latter stages of that season it was becoming clear the team had issues to fix.
Points finishes tailed off in the second half of that campaign, while 2020 represented another backwards step as Alfa Romeo were left fighting at the back with Haas and Williams.
But Giovinazzi hopes a redesigned front nose will help Alfa Romeo find those "few tenths" they need to start challenging in the midfield again.
"I saw the new Alfa Romeo, it's really nice. I worked a lot on the simulator, but the presentation and the tests are not far away. We are there," he explained.
"The livery is very nice but the peculiarity will be in the front (more tapered nose) and hopefully it can bring us something more in terms of tenths.
"There is the unknown of the [Ferrari] power unit. We hope that here too it will be better and allow us to have more fun. The C41 will be presented in Poland, in Warsaw, and I hope it will give us a lot of satisfaction.
"There have been a lot of changes in the line-ups and that's why it will be a different World Championship. A nice grid, completed by [Lewis] Hamilton's renewal.
"All strong drivers and there will be an increasingly close fight. I hope for a more competitive Championship and maybe there will be some surprises in some races, like last year with the AlphaTauri at Monza."
Follow us on Twitter @Planet_F1, like our Facebook page and join us on Instagram!