Giovinazzi disillusioned by the 'ugliness' of F1
Antonio Giovinazzi took another swipe at the financial side of Formula 1 which he feels cost him his seat.
2021 proved to be Giovinazzi's third and final season with the Alfa Romeo team, with Chinese racer Guanyu Zhou taking his place for 2022 and set to bring a healthy pot of cash with him.
Giovinazzi will push for a return to F1 in 2023, but for now, he will switch his attention to the upcoming Formula E season, while remaining involved in the F1 paddock as a Ferrari reserve driver.
Giovinazzi upset Alfa Romeo team boss Fred Vasseur when first saying that their choice to hire Zhou boiled down to money, but this is an opinion which he is sticking with.
And in time, the Italian racer hopes to be able to change his current thought process that money beats talent in Formula 1.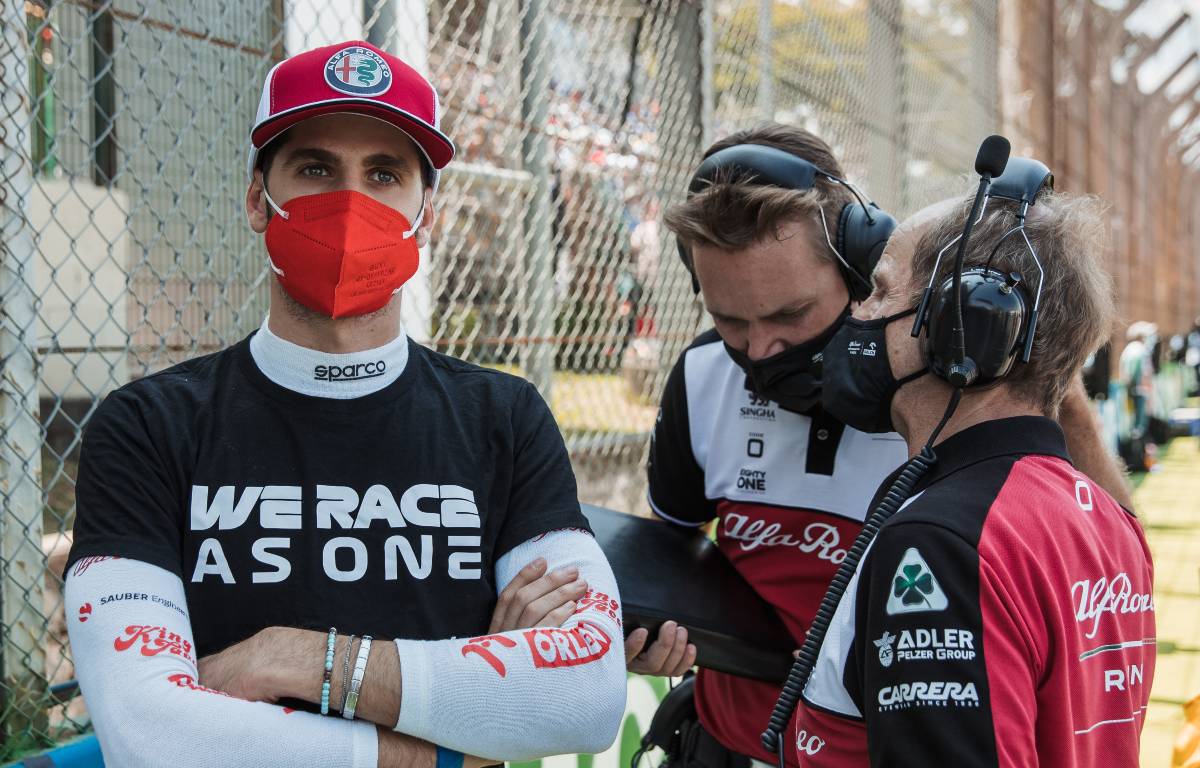 In an interview with Corriere della Sera, Giovinazzi said: "It was a challenge that was almost lost. That's the bad thing about this sport, unfortunately it's always been like that.
"I hope I'll be able to change my mind in the future."
Pointed out to Giovinazzi that Zhou has Chinese state backing, the Italian replied: "Lucky him.
"Even though he got the F1 superlicense points himself.
"There are now drivers who decide the financial policies of entire teams. But I'm not the only one to have lost my job because of this."
This certainly was not the first season where Giovinazzi found himself driving through rumours about his future, in fact, that followed him throughout his Alfa Romeo tenure.
But he admits that this time around, all of the talk was harder to ignore.
Asked how he reacted when Alfa Romeo delivered the news, he replied: "Disappointment. Very difficult months.
"There were louder and louder rumours about me. I've always tried to keep them away from my mind, but this time it wasn't easy. So I'm happy with how I reacted, I leave F1 with my head held high."
While official confirmation on Giovinazzi's future took a while to arrive, the fact that tensions between he and the team were clearly rising, was somewhat of a giveaway that he would not be retained.
At the Mexican GP in particular, Giovinazzi went in heavy on his criticism of the team's race strategy.
That being said, Giovinazzi did not want to point any more fingers when asked if he felt opposed within the team.
"Why should they have? I don't know, and I don't want to think about it: the objective was to bring home as many points as possible," he responded to that theory.
"In Mexico I let off steam, I was sorry for not getting what we deserved. But it doesn't matter anymore."
Of course, it is important also for Giovinazzi to reflect on some of the highs from his time in Formula 1, which he hopes is not yet finished.
"The debut in 2017, in Melbourne," he said as he started to reel off his best F1 moments.
"I was a reserve: they let me get in the car on Saturday morning, I didn't know the track.
"And then my first GP in Monza, in 2019. And the penultimate race of 2021 in Jeddah: in the points even though I had already been discarded. A good sign."