No official appeal process is in place for FIA budget cap rulings
If the FIA ultimately take any action against a team for breaching the budget cap, there is no official process to appeal.
As at the Singapore Grand Prix, a key talking point at the Japanese GP has been the budget cap following reports that a couple of teams, allegedly Red Bull and Aston Martin, went over the spending limit in 2021, the first season the budget cap was in operation.
Red Bull have strongly denied any wrongdoing, while Aston Martin said it was upsetting to see their name mentioned in these reports.
On Wednesday it had been expected teams would receive their certificates of compliance with the 2021 cap, which would go a long way to clearing up the situation, but the FIA have now delayed the process until Monday October 10.
But if things were to reach a stage where any action is taken against a team, Sky Sports reporter Craig Slater said that would be final, as unlike with other rulings from the FIA which generally come with the right to appeal, this would not be the case.
"If a team is not happy with what comes out on Monday, there is no process to officially appeal within the FIA procedures," Slater confirmed on the Sky Sports F1 channel.
Slater stressed though that is really only the beginning of the process, as if it is revealed on Monday that any team has not complied with the cap then no punishment is handed out there and then.
"That's only the beginning of another process because we then go to the cost cap adjudicatory panel," said Slater. "Which is six judges and any teams found in breach will then get another opportunity to defend themselves."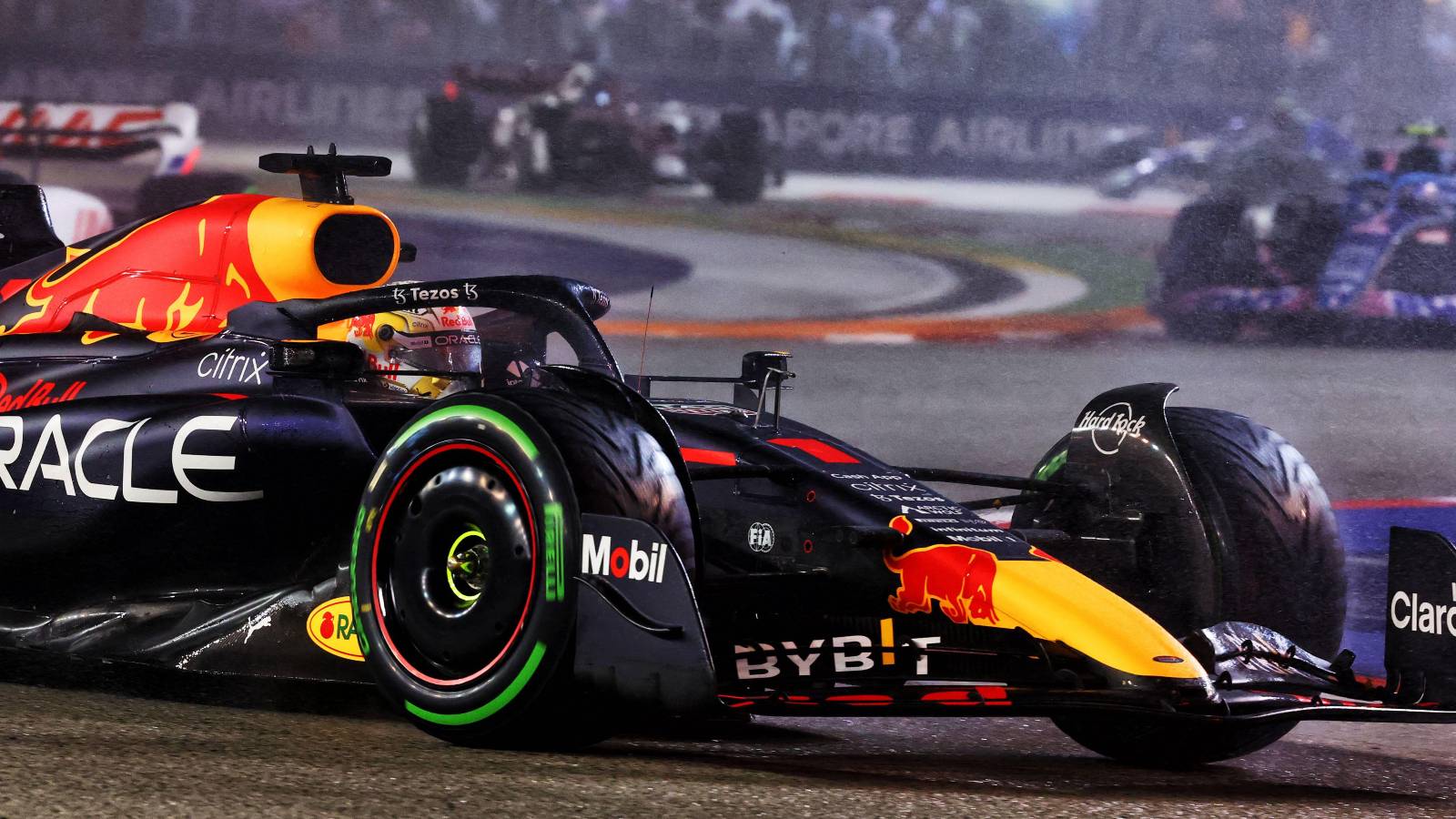 Reports had suggested Red Bull were at risk of committing a material overspend breach, which carries potential punishments as severe as being excluded from the Championship.
However, Slater said his sources, who accurately predicted the FIA's announcement would be delayed, also claimed any breaches committed would be only a 'Minor Overspend'.
"I'm not sure the curtain will be brought down on all of this on Monday but what I have been told is, and this is from two senior figures within Formula 1, they have said to me if there are any breaches, and that's an if, expect only minor breaches," said Slater.
"These two individuals also predicted to me there would be a delay in the certification process. So they were right on that. Let's see if they are right on this as well."
In recent days, past comments from Formula 1's managing director Ross Brawn resurfaced in which he said teams would lose a championship if found to have fraudulently busted the cap.
Slater though explained there has been no suggestion from the FIA that a breach with malicious intent has happened.
"Just to pick up on what Ross Brawn said in that piece that he talked about a team fraudulently trying to get around the cost cap," Slater began.
"The statement the FIA released on Wednesday said the teams had worked positively and collaboratively with the administration panel, which suggests they are not deliberately trying to hoodwink it."
Read more: Here is what could happen if an F1 team is found to be in breach of the FIA budget cap